Si sente, eh? Si percepisce subito. Dobbiamo proprio essere vicini alla fine se finalmente si parla di Leonard e del problema fondamentale del suo personaggio. Non che fosse necessariamente una cosa negativa, ma questo aspetto del suo carattere andava decisamente approfondito. C'è poco da girarci intorno, Leonard Hofstadter è un "sottone", come diremmo in linguaggio aulico. The Big Bang Theory 12×20 ne è stata l'ennesima dimostrazione.
Il tutto parte con una delle classiche discussioni del gruppo in preparazione a una serata al cinema. Come ogni volta, il fisico sperimentale cerca di accontentare tutti, mettendo da parte le proprie preferenze.
Insomma Leonard, si tratta di Avengers: Endgame, non puoi lasciar decidere agli altri quando e come vederlo.
È importante sottolineare che l'evoluzione del personaggio ha reso possibile il cambiamento graduale che c'è stato nel suo carattere. Non sono di certo mancati momenti in cui Leonard ha provato a ribellarsi al volere di Sheldon. Sappiamo benissimo che è sempre stato lui a dettar legge nel loro appartamento. Volete un esempio? Ricordate il tavolo da pranzo? In quell'episodio avevamo assistito alla presa di posizione di Leonard, ma anche in quel caso, ad averla vinta è stato Sheldon. Tutti i suoi amici infatti avevano finito per tornare a mangiare sul divano o per terra.
Parentesi doverosa per il lato più umano di Sheldon che aumenta sempre di più di puntata in puntata. Quasi si fa fatica a ricordare il protagonista delle origini, e sta a ognuno di noi stabilire se questo sia un bene o un male. Certo è che in un modo o nell'altro ci mancherà moltissimo.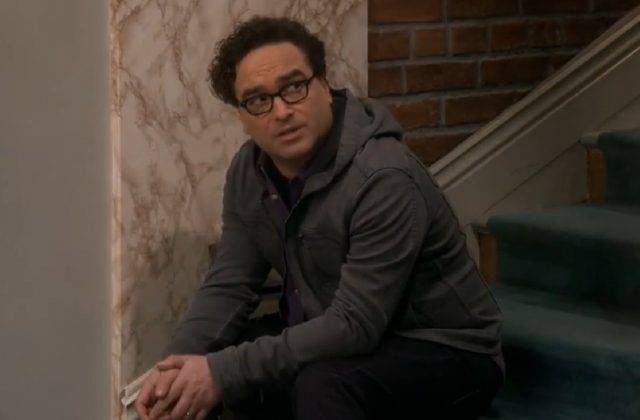 Ma torniamo a noi, è possibile che quella del tavolo da pranzo sia stata una dura lezione per Leonard, che si è visto limitato nella libertà di prendere decisioni. Poi però le cose sono cambiate in The Big Bang Theory 12×20: è stato proprio Sheldon a fargli notare questa sua caratteristica. Porre i voleri delle altre persone davanti ai propri è segno di grande altruismo e su questo non si discute.
Proprio per questo, la decisione di Leonard di presentare una proposta di progetto al Rettore Siebert, senza accettare un "no" come risposta, ha cambiato tutto. E lui ha pure minacciato di trasferirsi in un'altra università, portandosi dietro Penny! Per un attimo abbiamo temuto che fosse quello il destino della coppia, il loro saluto alla serie. Un po' come Chandler e Monica che si sono trasferiti in periferia per far crescere i loro figli lontani dalla frenesia di Manhattan.
Insomma, la grande lezione di The Big Bang Theory 12×20 è che nella vita bisogna anche saper essere egoisti.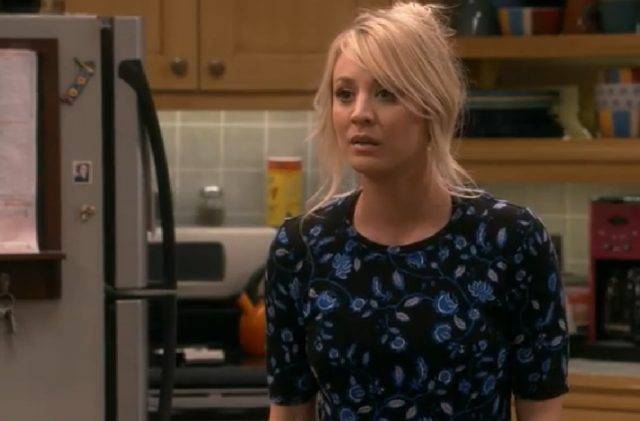 Nel frattempo Raj è occupato a provare in tutti i modi a riacquistare credibilità dopo un fraintendimento in una sua pubblicazione. Succede quando non si esclude la possibilità dell'esistenza degli alieni. Questa storyline si è rivelata divertente, soprattutto per la scena con Howard e Bernadette nel pubblico all'osservatorio. Diciamo che lì Raj ha trovato il suo scopo e da questo sono scaturite diverse situazioni comiche. Questa storia degli alieni però è sembrata poco interessante e certamente dovremo aspettare per vedere se si dimostrerà un qualcosa di più.
Restiamo fiduciosi.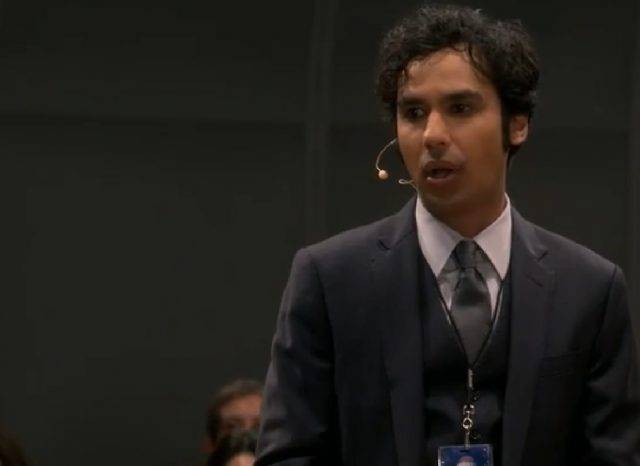 Ridendo e scherzando, siamo a meno quattro. Non possiamo fare a meno di avere paura, considerato che non sappiamo se il gran finale ci piacerà. Certo, abbiamo ancora fiducia negli scrittori, dato che non sono degli sprovveduti. La serie è diventata un successo anche grazie a loro, ma abbiamo già diversi esempi di finali di serie tv che non ci hanno soddisfatti.
Cari scrittori, solo quattro puntate per farci cambiare idea. Solo quattro puntate per renderci estremamente felici, o tristi.
Di questa 12×20 possiamo dire una sola cosa: com'è possibile che i protagonisti siano riusciti a comprare i biglietti per la sera dell'uscita di Avengers: Endgame con così poco preavviso?
Insegnateci.