Kunal Nayyar è il simpatico e bizzarro Rajesh Koothrappali della celebre sitcom The Big Bang Theory. Il buffo indiano, che inizialmente non riesce a parlare con le donne, è senza dubbio uno dei nostri personaggi preferiti.
Raj è un astrofisico proveniente da una famiglia molto ricca e non dimostra di amare particolarmente il suo Paese di origine. Dell'India non apprezza infatti il cibo, la gente e nemmeno la cultura.
Il personaggio di The Big Bang Theory è interpretato dall'attore Kunal Nayyar che, in quanto a personalità e stile, non potrebbe essere più diverso da Raj. Oggi non vogliamo parlarvi dell'astrofisico più amato delle serie tv, ma dell'attore che gli presta il volto.
Scopriamo insieme alcune interessanti curiosità su Kunal Nayyar!
1) HA SCRITTO UN LIBRO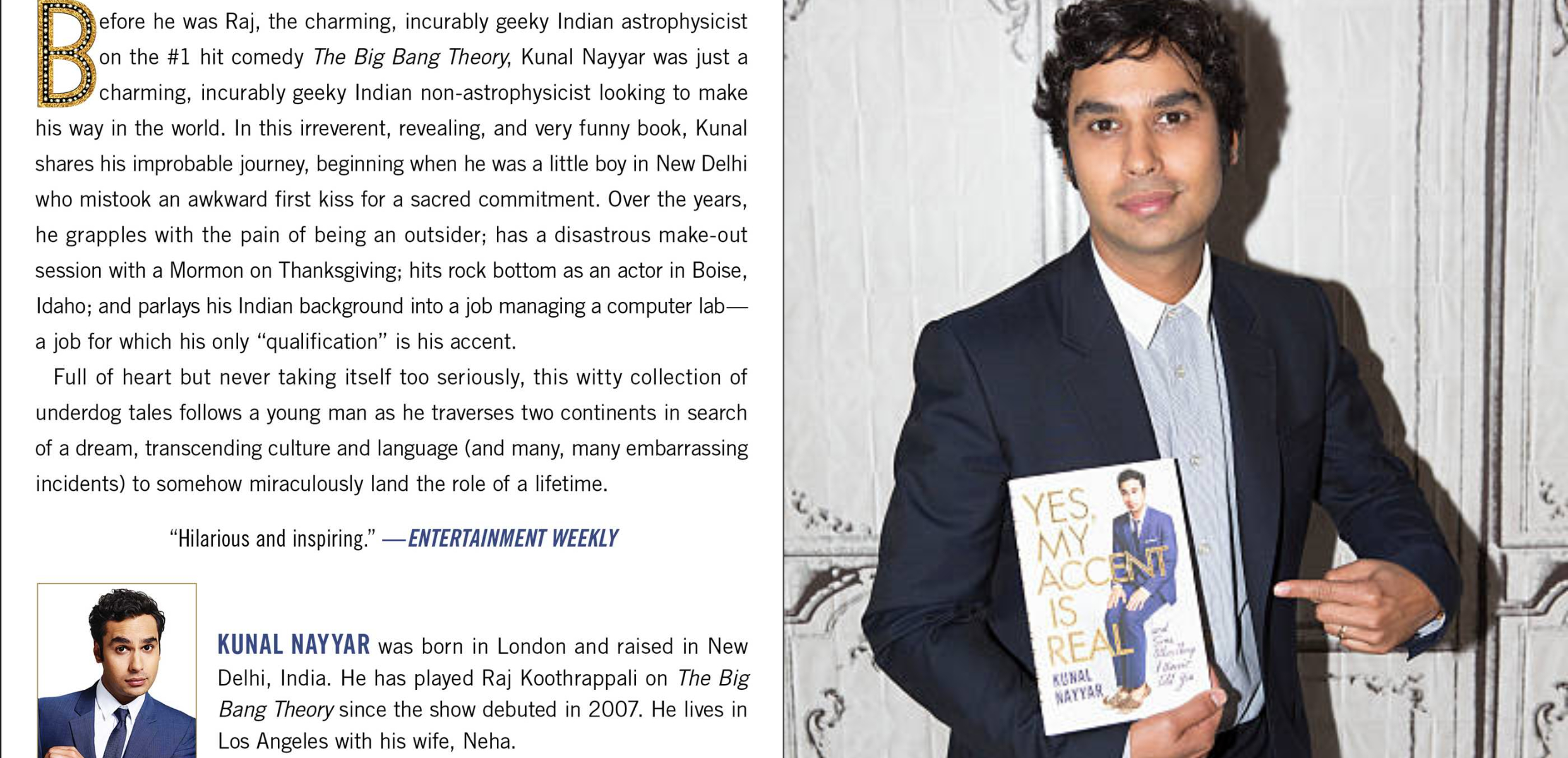 L'astrofisico di The Big Bang Theory ha scritto un libro intitolato: Sì, il mio accento è reale. Pare proprio che l'attore abbia deciso di scriverlo non per racimolare del denaro (dubitiamo che ne abbia bisogno), ma per soddisfare la curiosità dei suoi fan.
Kunal Nayyar ha tuttavia ammesso che il lavoro non è stato facile come sperava: "È stata una tortura scrivere un libro sulla mia vita. Non è stato affatto catartico, ho abbandonato almeno tre volte".