Domenica 6 gennaio, a Los Angeles, in California, The Americans ha finalmente ricevuto il riconoscimento che meritava. Gli americani hanno finalmente consacrato il valore di The Americans assegnandole il prestigioso Golden Globe per la migliore serie drammatica del 2018. Questo premio, decisamente meritato, ricompensa finalmente una delle principali opere dell'ultimo decennio. Lo show della FX è stato in grado di catturare il pubblico per sei anni: un successo non scontato nell'epoca del binge watching, conclusosi magistralmente la scorsa primavera.
"Non riesco a capire perché così poche persone siano ossessionate da questa serie […] C'è tutto ciò che amo: spionaggio, romanticismo e orribili parrucche"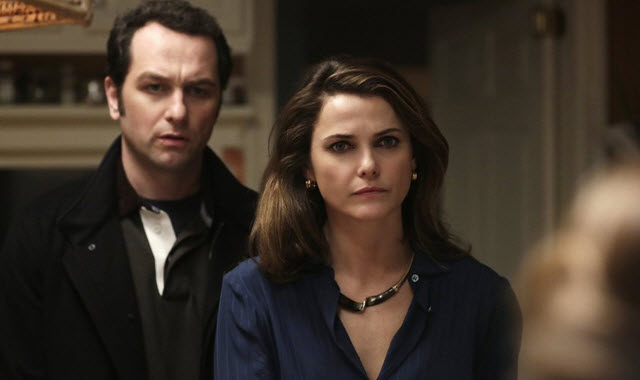 Con queste parole la rivista Vice ha espresso, in accordo con la maggior parte dei critici americani, il mistero dietro la bassa popolarità di The Americans. A rimediare questa situazione sia di pubblico che di premi (come i mancati Emmy Awards) ha posto rimedio questa notte il Golden Globe, affiancando The Americans a capolavori come Mad Men o Breaking Bad.
Ma che cos'è The Americans? Una storia pazzesca, ispirata alla Storia. Quella con la "S" maiuscola. Ma è forse più facile spiegarlo dicendo cosa NON è. Non è una spy story, non solo almeno. Un family drama? Sì, anche, ma sarebbe riduttivo. Allora forse un historical drama? Certo, ma non solo. The Americans è tutto questo insieme. E molto di più.
Per capirlo è necessario partire dalla trama. Dobbiamo vivere anche noi una sorta di flashback e tornare indietro fino a tre anni prima della messa in onda del pilot della serie. Nel 2010 infatti l'FBI ha dichiarato di aver smascherato dieci "illegali" agenti russi dello SVR, il servizio di intelligence russo (l'ex KGB, per intenderci), che fingevano di essere cittadini americani attraverso l'utilizzo di false identità. Cellule dormienti perfettamente integrate nel substrato della provincia americana. Partendo da questa incredibile rivelazione, e nello specifico dall'incredibile storia di una delle coppie arrestate, nasce l'idea di The Americans.
"Il presidente di Dreamworks mi ha chiamato e mi ha chiesto se volevo pensare a una serie ispirata da questa storia"
Questo il ricordo di Joe Weisberg, ex collaboratore della CIA, divenuto sceneggiatore, che, immediatamente decise di raccontare questa storia, ma ambientandola durante la Guerra Fredda, sotto Ronald Reagan. Come lui stesso ha ammesso, il decennio degli anni '80 è un periodo che "è ancora molto affascinante per gli americani".
Aiutato dallo scrittore Joel Fields ha inventato i Jennings, una coppia di agenti dormienti attivati nei primi mesi del 1980. Nati in URSS, Nadezhda e Mischa, vengono reclutati giovanissimi dal KGB e addestrati. Negli anni '60 vengono fatti entrare, sotto false identità, negli Stati Uniti. Lì diventano Elizabeth e Philip Jennings, una coppia americana apparentemente ordinaria che si stabilisce in una tranquilla zona residenziale vicino a Washington. Al momento opportuno gli viene ordinato di divenire una vera e propria famiglia e mettere al mondo dei figli per rendere ancora più credibile la copertura. Di giorno, quindi, fanno crescere i due figli Paige e Henry, lavorando in una agenzia di viaggi. Di notte eseguono gli ordini e i compiti affidati dalla Madre Patria.
Nel più classico dei metodi spionistici, mediante parrucche e accessori, si trasformano per portare a termine le varie missioni assegnategli.
La loro vita quotidiana come spie si divide tra raccogliere informazioni ed eliminare potenziali nemici dell'Unione Sovietica. Per rendere questa storia, già di per sé affascinante, ancor più intricata gli showrunner introducono il personaggio di Stan Beeman. Stan è un agente dell'FBI che si stabilisce, casualmente, nella strada dove vivono i Jennings. Arriverà anche a fare amicizia con loro e in particolar modo con Philip.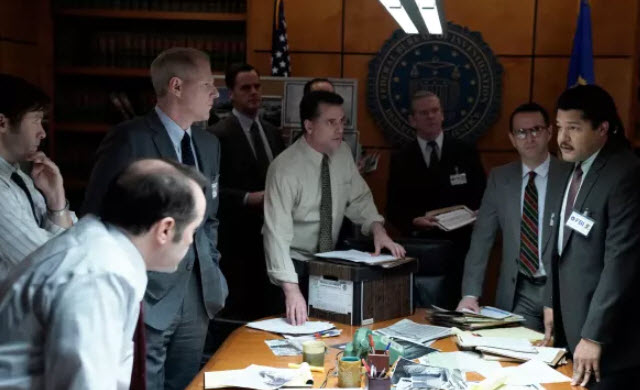 Quello che rende quindi The Americans una delle grandi serie nella storia della televisione è che non parla solo di spie. Esattamente come I Soprano non è solo una serie sulla mafia. O Mad Men una serie sulla pubblicità e The Wire una serie sulla droga. Come per molti altri grandi drama, The Americans parla della famiglia. Della difficoltà di emergere e sopravvivere come individuo. Soprattutto quando è necessario sacrificare una parte di se stessi, o della propria identità in questo caso, per il bene comune.
Questa strana dualità di sposi, che naviga tra i colloqui alle scuole dei figli e i sordidi omicidi, è una delle principali chiavi del successo di questa serie. Il sacrificio di se stessi è il sacrificio della propria identità. E questo è un aspetto altrettanto centrale. Per riuscire a portare a termine le innumerevoli missioni, la coppia dei Jennings non si fermerà davanti a nulla. Un perfetto mix tra il thriller e il dramma familiare.
Gli splendidi abiti che vediamo nella serie, confezionati dalla costumista Katie Irish, ci riportano alle tipiche mode degli anni '80 e hanno contribuito in modo non secondario all'originalità della serie. Sono bene centoventi i diversi abiti che sono stati creati per la coppia durante le sei stagioni.
Un'ultima critica positiva per

sottolineare la bellezza estetica e tecnica

di

The Americans

va spesa sulla colonna sonora.

Impeccabile. Sotto una moltitudine di aspetti si inserisce in un contesto capace di generare un'atmosfera unica. Elton John, Phil Collins, The Cure, Bauhaus, Crowded House, Leonard Cohen e Dire Straits hanno cristallizzato alcune delle scene più belle. Una selezione fedele a quello spirito esigente e attento al dettaglio che è stato lo spirito guida degli showrunner per sei stagioni. Queste scelte musicali eccellenti fanno da contraltare a un'altra caratteristica che rende grande The Americans: i silenzi.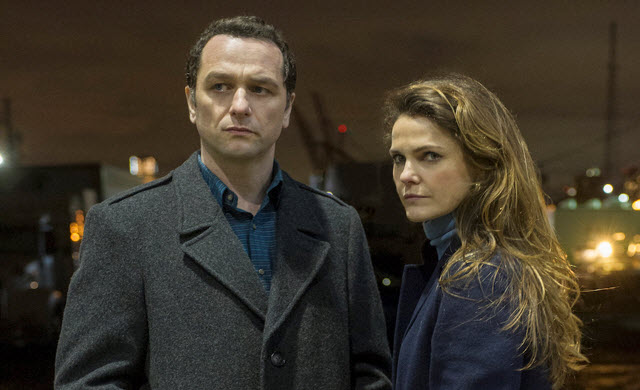 Quasi in ogni episodio vi è una scena di alcuni minuti che si svolge in perfetto silenzio. Rotto unicamente dai rumori di scena. I suoni della vita quotidiana.
Una cifra stilistica pensata e voluta. In quanto The Americans vuole raccontare il quotidiano, l'ordinario oltre lo straordinario. Generare distonia per sottolineare le differenze. E nel quotidiano non si parla sempre. Ci sono giochi di sguardi, gesti, espressioni capaci di comunicare più di una battuta. E quando si hanno tra le mani attori come Rhys e Russell ci si può, anzi si deve, prendere il rischio di osare. E il risultato è a portata di telecomando.
The Americans risulta quindi straordinariamente eccellente, dall'inizio alla fine. Capace di concludere l'intera serie con un'ultima stagione superba, come solo poche altre hanno saputo fare prima: Six Feet Under, I Soprano o Breaking Bad. The Americans è una serie che ti entra dentro e ti accompagna in un mondo conosciuto, ma al contempo nuovo. Lo fa in modo elegante, raffinato, senza però rinunciare ai suoi aspetti più taglienti, né al pathos. Ci sono voluti sei anni, ma alla fine con il Golden Globe come miglior serie tv drama è stato rimediato a un torto che non sarebbe potuto rimanere impunito: riconoscere in modo assoluto il valore di una serie come ne abbiamo viste poche. E come poche, purtroppo, ne vedremo.