E così The Americans finisce. Non con un botto, ma con i gemiti di due genitori. In un finale di serie sorprendentemente pacifico. Joe Weisberg e lo squisito drama FX di Joel Fields si sono conclusi completando la metafora della vita familiare americana iniziata sei stagioni fa. Sì, Philip (Matthew Rhys) ed Elizabeth (Keri Russell) sono fuggiti in Russia per evitare di essere processati per spionaggio negli Stati Uniti (miracolosamente sono vissuti per raccontare la propria storia). Ma a onor del vero, il finale non riguardava la loro identità nazionale. Parlava invece di una madre e di un padre che salutano i loro bambini ormai diventati adulti.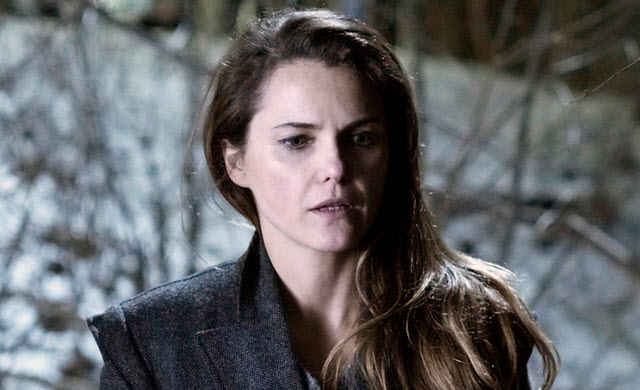 "Non sono più bambini. Sono cresciuti. " dice Philip fissando una poco illuminata Mosca.
"Sì" rispose Elizabeth.
"Sembra strano" dice poi Philip. Al che Elizabeth, dopo un po', risponde in russo:
"Ci abitueremo a questo."
Philip si riferiva all'essere tornati in Russia? Forse, ma sembra più probabile che si riferisca all'altra metà della sua famiglia. Proprio come i genitori che soffrono della sindrome da "nido vuoto" quando i figli si trasferiscono, la coppia Jennings ora affronta una realtà fredda che si insinua su di loro più velocemente di quanto si aspettassero. Certo si abitueranno a ciò e Paige (Holly Taylor) e Henry (Keidrich Sellati) capiranno. Ma sarà dura per tutti loro. Lo sarà per un bel po' di tempo.
L'episodio 10 è stato giustamente intitolato "START" e, sebbene i creatori giurino che non intendono realizzare spin-off o nuove stagioni, il finale di serie è uno dei più aperti nella memoria recente delle Serie Tv. Così tante domande sono state lasciate senza risposta. Con solo il minimo di indicazioni su come gli spettatori dovrebbero interpretare le varie prospettive. Oleg (Costa Ronin) è destinato a marcire in prigione mentre suo figlio diventerà un uomo? Claudia (Margo Martindale) ha fatto ritorno in Russia? Cosa farà Stan (Noah Emmerich) a proposito di Renee (Laurie Holden) che, ammettiamolo, è totalmente una spia. E Paige? Cosa farà dopo aver finito di sorseggiare la vodka rimanente di Claudia? Cosa ha permesso che prendesse una scelta così dolorosa come scendere dal treno?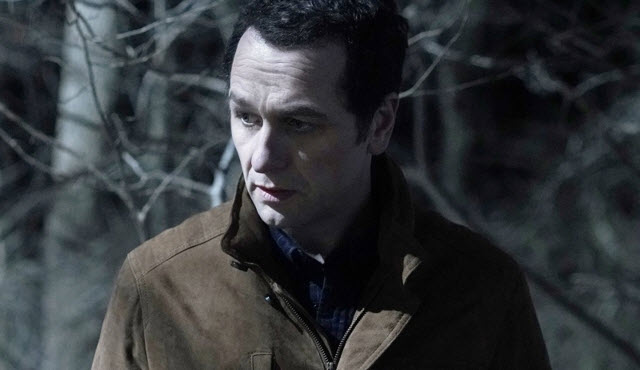 The Americans non ha mai raccontato storie aperte e chiuse. Ha quindi senso che l'ambiguità si insinuasse anche nel finale. Il titolo implica che questo è l'inizio di qualcosa, e gli inizi non richiedono conclusioni. C'è troppo che può cambiare dopo questo punto di partenza. Ma ciò che risuona alla fine è che il capitolo più importante della vita di Philip ed Elizabeth si è concluso. Hanno finito di spiare gli americani e hanno finito con i loro figli. Questo è un addio premuroso, commovente e giustificatamente doloroso di una Serie che ha saputo trasferire agli spettatori i sentimenti che stanno provando Elizabeth e Philip. Parte del pubblico quindi potrebbe essere arrabbiata. Un'altra parte è certamente triste (qui vi raccontiamo il rapporto, durante le stagioni, tra i fan e The Americans).
Nessuno è morto nel finale di The Americans. Nessun membro del cast principale ha incontrato la sua fine nell'ultima ora di uno spettacolo che parla, tra l'altro, di assassini internazionali. Non era scontato.
Sono state così tante le scene che si prestavano a essere pericolose, non solo per i Jennings, ma per alcuni dei loro più stretti collaboratori. Il tête-à-tête in garage tra Philip e Stan, il pit-stop al McDonald dove Philip stava pensando di restare e poi il fatidico viaggio in treno. Il confine canadese, poco prima di scoprire che Paige era scivolata giù dal treno.
Queste scene in particolare meritano un pensiero a se stante. In una Serie maiuscola, che non ha bisogno di eccedere nell'azione fine a se stessa per essere in grado di catalizzare l'attenzione e generare emozione, queste scene sono una vera e propria rappresentazione iconica di tutto ciò che è The Americans.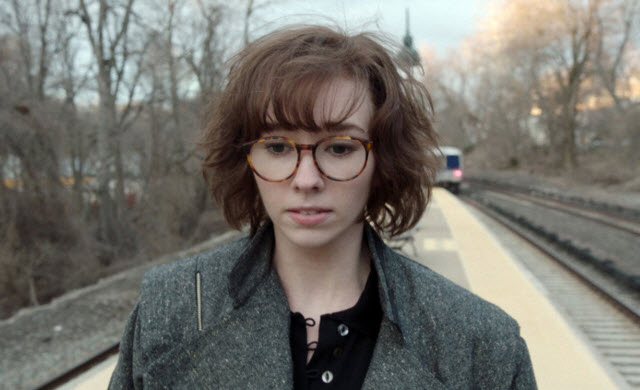 Una Serie Tv che è stata sempre premurosa nella sua selezione musicale. "START" termina la storia con due pezzi così perfetti che sembrano scritti appositamente per The Americans. Brothers in Arms dei Dire Straits è una perla di sette minuti in cui il testo sul disturbo da stress post-traumatico, ispirato alla Guerra delle Falkland, si sincronizza perfettamente con il conflitto che i personaggi principali hanno combattuto per due decenni.
L'inizio della canzone:
Queste montagne coperte di nebbia
Sono una casa ora per me
Ma la mia casa è la pianura
E sempre lo sarà
[…]
Siamo pazzi a fare la guerra
Ai nostri fratelli d'armi
L'uso invece di With or Without You degli U2 non è così allusivo, ma la sua qualità musicale e sonora intrinseca è oltremodo efficace. Questo è un singolo che tutti conoscono. Il più grande successo dell'album più celebre degli U2. Parla direttamente alle anime conflittuali esposte nel montaggio. Philip guarda una famiglia felice al McDonald's, vivendo la vita normale che non avrà mai e che non può più fingere di avere. Stan infila Renee addormentata nel letto, incerto se è l'amore della sua vita o una di loro. Paige scivola silenziosamente dal treno destinato a portarla verso la Russia, ma lei rimane indietro e riemerge nell'appartamento dove ha passato giorni a parlarle della storia e della cultura russa. Quelli erano i giorni in cui si sentiva più vicina a sua madre. Probabilmente voleva quella sensazione più di quanto volesse realmente fare la differenza negli affari globali.
Ma la tensione permane anche dopo queste scene. Persino l'ultimo viaggio dei Jennings a Mosca quando non si aveva ancora la certezza di dove esattamente Arkady li stesse portando.
E' proprio questa tensione che si è dimostrata molto più importante per il finale rispetto a qualsiasi morte. Perché in sottofondo c'era una perdita ancora più grande. Elizabeth e Philip hanno perso i loro figli. La perdita più dolorosa che un genitore possa immaginare. Certo, Henry è stato affidato a Stan (e forse anche a Paige), ma non è la stessa cosa. Inoltre, anche Stan ha dovuto affrontare la perdita del suo migliore amico. E, possiamo dirlo, noi spettatori la perdita di tutti. Anche se tutti sono sopravvissuti a questo "START", l'episodio finale ha trovato il modo di coinvolgere personaggi e pubblico in emozioni altrettanto profonde e strazianti.
Leggi anche: The Americans – La fuga