Attenzione: evitate la lettura se non volete imbattervi in spoiler su Sons of Anarchy 
"Oh Jesus!": un povero cristo gli si è parato di fronte all'improvviso. È saltato fuori in un attimo, come la sorte beffarda che si cela sempre dietro l'angolo più inaspettato. Una frenata disperata si è contrapposta alla sostenuta accelerazione del martire salvifico, pronto ad abbracciare il triste mietitore con le braccia alzate al cielo. Jax era pronto, lui no. Il camionista non sapeva, non ne aveva idea. E non non ci faremo mai un'idea precisa di quel che ha provato nel momento in cui è andato incontro all'ineluttabile scontro. Ma possiamo immaginare qualcosa, e arrivare alla conclusione che l'estremo sacrificio di Jax Teller abbia rappresentato anche l'ultimo dei suoi errori.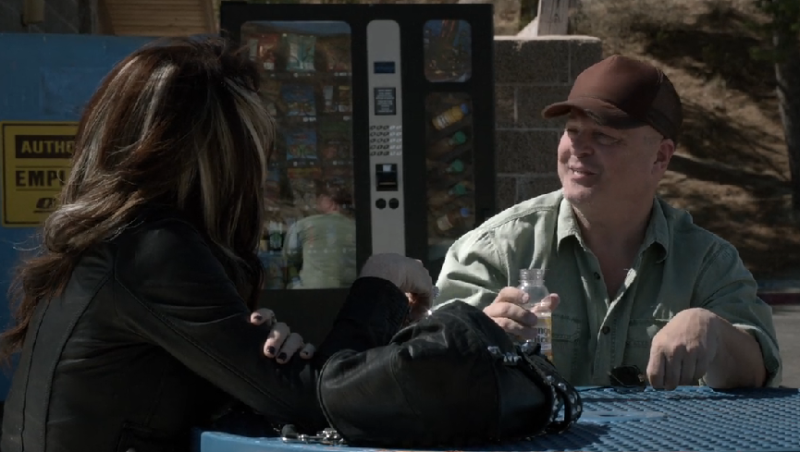 La motivazione era semplice: alla luce di quanto abbiamo fatto emergere qualche settimana fa con l'accostamento provocatorio del protagonista di Sons of Anarchy a Gesù (se volete dargli un'occhiata, lo trovate qui), la morte di Jax Teller era diventata necessaria, se non indispensabile. Solo così ha avuto modo di dare l'occasione ai propri figli di vivere una vita più serena e agli amati fratelli una via per trasmettere il Credo ai posteri. Ma quel camionista che colpe aveva? Perché rovinargli la vita con un trauma che porterà con sé per sempre? È chiaro: una lunga schiera di poliziotti, complici surreali del corteo funebre che ha condotto il martire al patibolo, non può non averlo scagionato totalmente negandogli ogni responsabilità, ma ha pur sempre ucciso un uomo.
Il povero camionista, metafora delle buone cose di papà che tutto riportano a casa, unica dimora di chi ha fatto dell'anarchia l'unica religione, è una vittima senza macchia, priva di uno scudo. E noi l'avevamo conosciuto poco prima di vivere le conseguenze del fato incombente che ha chiuso il cerchio, dimenticandolo tra i meandri di un cameo che ha riunito due universi narrativi. Ricordate cosa successe nel preseries finale di Sons of Anarchy? Gemma, prossima alla morte, incontrò casualmente l'angelo del destino e gli chiese un passaggio per salutare il padre per l'ultima volta. Il dialogo tra i due, accompagnato dalla presenza mai casuale della vagabonda, un tempo simile a lui, delineò i tratti dell'anonimo personaggio. Il camionista ha un nome (Milo), quattro figli, un cane (Otis), una moglie sparita chissà dove e, come la sua venere passante, più di un problema al cuore. Milo ha un'esistenza malinconica e solitaria, nella quale non avrebbe dovuto trovare spazio un omicidio colposo.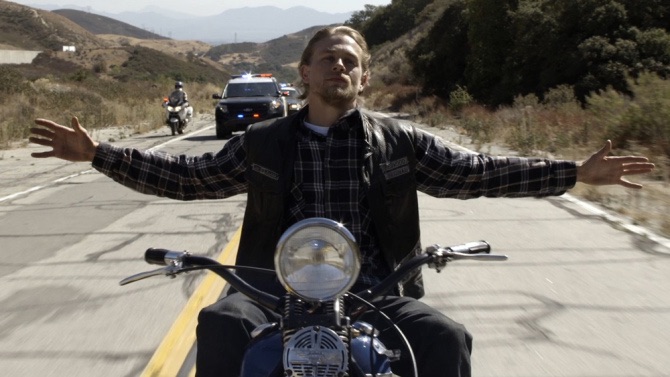 Il fato beffardo, orchestrato dal burattinaio Sutter, lo spinse tuttavia ad accompagnare Gemma dal padre, facendo poi altrettanto col figlio dalle braccia protese verso il cielo, desideroso di riabbracciare l'amato John. Un atto d'amore che ci ha regalato quello che è il finale più poetico mai visto in una serie tv, macchiato dalla distruzione di un innocente, l'ultimo di una lunga lista. Lunghissima, al punto da spingere Jax a salvare gli ultimi superstiti con un atto d'altruismo romanticamente raro. Velato, sullo sfondo, da una scelta egoistica. Perché coinvolgere qualcun altro nel suo suicidio? Perché rovinare la vita all'ennesima vittima, dopo aver fatto ogni cosa per mettere le cose a posto e smettere i panni del carnefice per rivestire quelli del padre e del fratello? Perché Jax non si è piantato una pallottola in testa, invece di dar teatralità alla propria fine?
Potremmo domandarcelo per ore, e non arrivare ad una conclusione. Sorridere, consci di aver visto l'epilogo perfetto di un'opera d'arte impeccabile. Piangere, dopo aver salutato un amico che ci ha regalato sette anni unici. E ripensare, almeno per un secondo, al povero Milo, al quale non bastava una vita sentimentale disastrosa con un cuore a pezzi e quattro figli da mantenere. Doveva uccidere Jax Teller, senza saperlo. E non prendersi le luci della ribalta manco per un attimo, subito monopolizzate da due corvi. I soliti sciagurati, portatori di sventura. Artefici di un incidente evitabile. Padri di Milo, il vagabondo.
Antonio Casu