Si tende a pensare che i protagonisti non lascino mai le serie tv che li hanno resi celebri. I personaggi principali sono quelli che, pur rischiando la vita decine di volte, riescono sempre a salvarsi in extremis. Ma non è necessariamente così: ci sono diverse serie tv in cui abbiamo dovuto salutare uno dei protagonisti. Quest'anno, per esempio, il mondo seriale è stato sconvolto dall'addio di Andrew Lincoln a The Walking Dead. Mai ce lo saremmo aspettati.
Ma lo sceriffo di The Walking Dead non è l'unico ad aver disertato, in realtà sono tanti gli attori che hanno deciso di non rinnovare il loro contratto e abbandonare la serie che li vedeva protagonisti. Le cause possono essere svariate: a spingerli a lasciare il ruolo può essere il desiderio di dedicarsi a nuovi progetti o degli screzi nati sul set. A volte le serie tv continuano ad avere successo anche senza le loro star di punta, ma molto più spesso cominciano inevitabilmente a perdere sempre più spettatori.
Non solo The Walking Dead dunque. Questi sono gli attori che hanno deciso di abbandonare il personaggio che li aveva resi celebri per dedicarsi a qualcosa di nuovo!
1) Nicole Beharie – Sleepy Hollow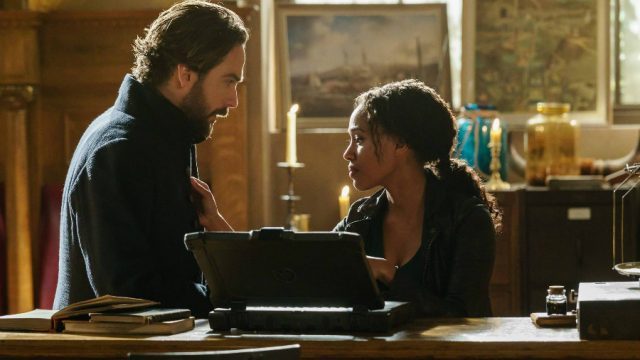 Nicole Beharie era la protagonista insieme a Tom Mison di Sleepy Hollow. La serie raccontava la storia del soldato Ichabod Crane che dopo essere stato ucciso dal misterioso "Cavaliere senza testa" si è risvegliato nel ventunesimo secolo, e non da solo. Anche il suo arcinemico è tornato in vita. Crane si unisce quindi al tenente Abigail Mills per trovare il Cavaliere e ucciderlo. Inoltre deve ambientarsi in un mondo che non è più il suo.
Nel 2013 questo adattamento in chiave moderna del racconto La leggenda di Sleepy Hollow fu un vero successo e il pilot venne guardato addirittura da 10 milioni di spettatori. Le prime due stagioni sono state infatti molto apprezzate e hanno ricevuto buone critiche, regalando un po' di celebrità a quest'attrice prima sconosciuta. Quando però la terza stagione venne stroncata malamente, Nicole decise di non rinnovare il suo contratto e di abbandonare la nave prima di affondare con lei. Gli autori hanno quindi fatto morire il suo personaggio e hanno realizzato una quarta stagione senza di lei. I nuovi episodi andati in onda nel 2017 sono stati un flop e la serie è stata cancellata. Nicole alla fine ci aveva visto giusto…