Il canale televisivo TNT, mentre si prepara a rilasciare la sesta stagione di Major Crimes che partirà dal 31 ottobre (per maggiori informazioni, cliccate qui), sta terminando la produzione di una nuova Serie Tv in costume con protagonisti Dakota Fanning (La guerra dei mondi, Push) e Luke Evans (The Beauty and the Beast, Dracula Untold): The Alienist.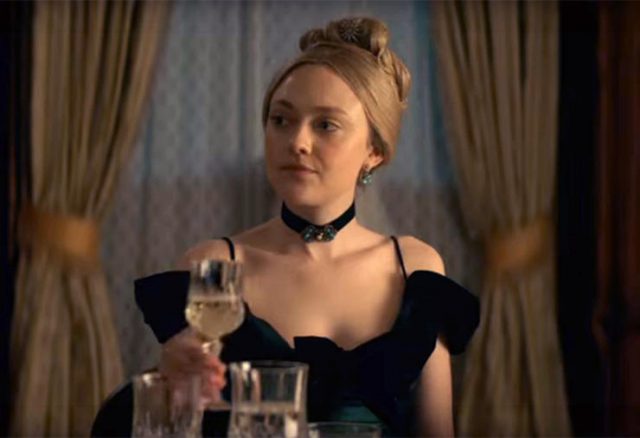 The Alienist sarà ambientata nella New York del 1896. Una serie di omicidi di giovani escort sconvolge la città e porta "l'alienista" (uno scienziato uno scienziato pioniere nell'applicare i principi della psicologia all'analisi criminologica) Laszlo Kreisler a contattare l'amico e giornalista del New York Times John Moore. Quando il detective assegnato al caso affiderà ai due un'indagine parallela, gli amici si sfideranno in un gioco di tecniche d'indagine che li porterà a seguire uno dei primi serial killer di New Yourk City. In loro aiuto ci sarà anche la segretaria del dipartimento di polizia, Sara Howard.
Il cast, oltre che dai due attori già menzionati, ci sarà anche Daniel Brühl, che sarà l'alienista Laszlo Kreisler. La Serie verrà prodotta da Cary Fukunaga (Jane Eyre, True Detective), mentre alla regia potremmo trovare Jakob Verbruggen (The Fall, Black Mirror, House of Cards).
The Alienist è tratta dall'omonimo romanzo di Caleb Carr.
Il trailer, che troverete alla fine di questo articolo, si apre con una frase che spiega chi erano gli alienisti:
Nel diciannovesimo secolo, si pensava che i malati mentali fossero alienati dalla loro stessa natura. Gli esperti che studiavano queste persone erano chiamati Alienisti.
Dopo di che si vedono un susseguirsi di immagini che ci presentano i personaggi e la situazione su cui si baserà tutta la stagione. Inoltre, si lascia intendere che ci sarà una storia d'amore tra il giornalista e la segretaria.
The Alienist verrà probabilmente rilasciata nel 2018. Ecco il trailer!