Inutile negarlo: alcune Serie Tv funzionano molto meglio di altre anche grazie al modo in cui sono scritti i personaggi protagonisti della trama. Questa scrittura, infatti, unita a una storia intrigante e coerente e a una direzione più che buona, può creare quei gioielli che conquistano unanimamente critica e spettatori. Ma cosa vuol dire costruire un personaggio? Come lo si inserisce sapientemente in una trama, rendendolo interessante, accattivante o avvilente?
Cercheremo dunque di comprendere se ci sono delle regole che gli scrittori devono seguire, sia nel cinema che nelle Serie Tv, oltre a quella principale di affidarsi alla naturale fantasia. Parte d'ispirazione di questo approfondimento è data, oltre che dalla visione delle Serie e dei film che saranno citati, anche dai video del canale YouTube Lessons from the screenplay di Michael Tucker, che consiglio fortemente (i video sono "The Dark Knight: Creating the ultimate antagonist" e "True Detective vs. Se7en: Creating lights amongst the dark").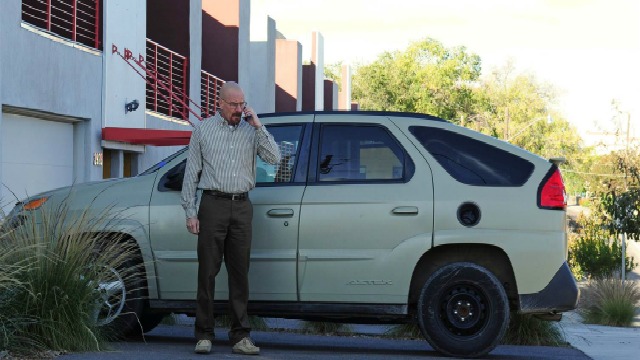 Paradossalmente, per parlare della costruzione di un personaggio (e in particolare di un protagonista), partiamo dall'analisi della nascita e sviluppo dell'antagonista. Robert McKee nel suo saggio "Story" al proposito afferma:
"Un protagonista e la sua storia sono tanto più intellettualmente ed emotivamente coinvolgenti, quanto più potenti sono le forze degli antagonisti che affrontano".
È innegabile, infatti, che il protagonista ha bisogno di incontrare grandi ostacoli per essere amato dal pubblico, e soprattutto deve conquistare la vittoria dopo aver patito numerose sconfitte: questo è il modo per creare la metafora della vita secondo cui nulla si ottiene senza sacrifici. Un autore che cerca empatia col suo pubblico, proverà a creare un personaggio in cui lo spettatore può immedesimarsi. Ed è per questo che il ruolo degli antagonisti, i cosiddetti villain, è fondamentale al riguardo; un buon cattivo deve saper entrare nella pelle del protagonista, giocando e smascherando le sue debolezze.
Per fare ciò, il cattivo deve essere formidabile: sempre un passo avanti, sempre più furbo e, sostanzialmente, sempre migliore del protagonista. Pensiamo, nel campo delle Serie Tv, a Breaking Bad, True Detective (prima stagione) e Sherlock. Nel primo caso, risponde a questa caratteristica di cattivo formidabile senza dubbio Gustavo Fring; nel secondo il serial killer Childress; e in Sherlock la sorella del protagonista, Eurus. Ma torniamo al rapporto protagonista-antagonista.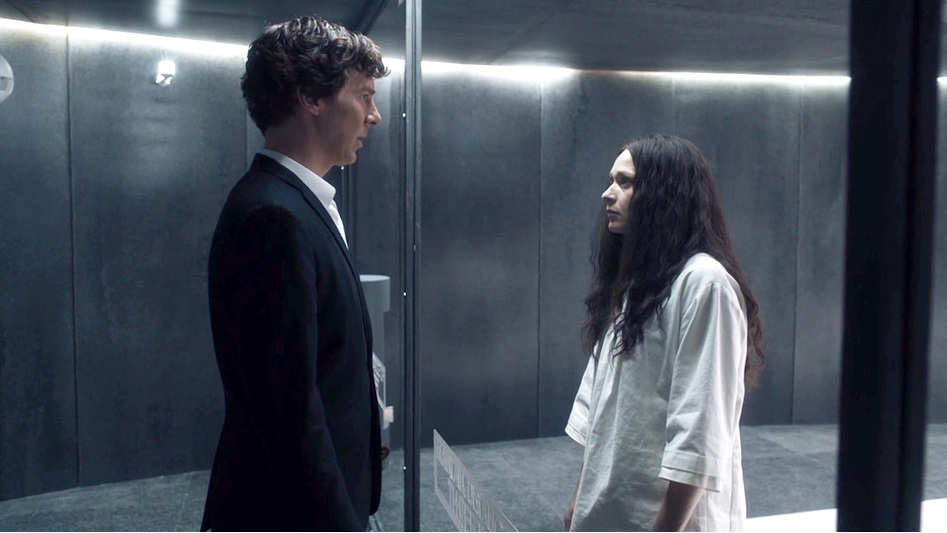 Sempre R. McKee in "Story" afferma:
"La vera natura dell'essere umano si rivela nelle scelte che fa quando sotto pressione".
Questa massima, applicabile sia nella vita che nel mondo di finzione delle Serie e dei film, ci fa comprendere meglio quanto importante sia, nella costruzione di un personaggio, il ruolo delle difficoltà (indotte dall'antagonista) incontrate sulla sua strada. Esempio imprescindibile al riguardo è senza dubbio Walter White di Breaking Bad (2008-2013, scritto da Vince Gilligan).
Il professore di chimica, infatti, è costantemente sottoposto a scelte difficili a causa di pressioni esterne (il cancro, la sua affermazione come criminale, gli omicidi, l'incolumità della sua famiglia minacciata da Fring) che rivelano, alla fine, chi egli sia veramente: un criminale. Per citare Bryan Cranston che ha interpretato il signor White, possiamo dire che "ogni uomo, anche la persona più mite del mondo, in determinate condizioni e con determinate circostanze, potrebbe fare ciò che ha fatto Walt".
In merito alle pressioni, un esempio cinematografico ci viene in soccorso, ed è quello de "Il Cavaliere Oscuro" di Christopher Nolan (scritto da Nolan e dal fratello Jonathan), 2008. L'antagonista è il Joker (Heath Ledger), uno psicopatico geniale che spinge Batman (Christian Bale) a un'esasperazione tale da cedere alla sua richiesta e rivelare la sua identità al mondo (azione poi scongiurata dall'inaspettata falsa confessione di Harvey Dent); questo avviene perchè il Joker riesce a scovare la debolezza di Batman (il suo codice secondo cui non può uccidere la gente) e dimostrarne il suo essere fallimentare.
Il Joker, come Eurus di Sherlock, è un cattivo formidabile che mette ancora più in luce l'eroismo del protagonista.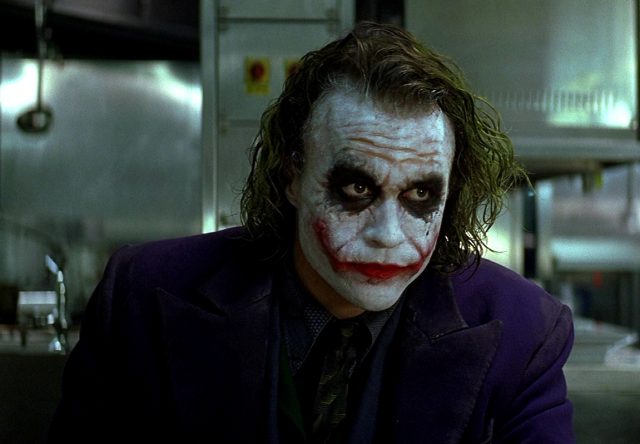 L'ultima fase di analisi di costruzione del personaggio si concentra invece sui cosiddetti archi narrativi e la Serie Tv che maggiormente supporta questa tesi è la prima stagione di True Detective, scritta da Nic Pizzolatto (2014). Afferma K.M. Weiland in "Creating character arcs" che "L'arco narrativo del personaggio è il tema della storia". Che cosa significa?
Potremmo definire (in letteratura) l'arco narrativo come il percorso che il personaggio compie durante la storia, percorso che gli permette di partire da un punto e giungere a un altro attraverso, di solito, numerosi cambiamenti. Possiamo dunque chiederci, in relazione al tema: in cosa crede quel personaggio all'inizio della storia?
Rust Cohle, protagonista con Martin Hart di True Detective, all'inizio della storia si pone come un nichilista esistenziale, totalmente sprezzante del mondo che lo circonda a causa di eventi personali e non che lo hanno reso arido. Ma quando inizia il caso di Dora Lange, senza che se ne renda conto Rust è già soggetto al cambiamento; come? Attraverso le esperienze che sta per vivere.
Tutti gli orrori legati al caso non fanno altro che alimentare in Rust la convinzione che il mondo sia effettivamente il posto orribile che lui crede, tanto da affermare di essere contento che sua figlia sia morta all'età di due anni, in quanto si è risparmiata la conoscenza di tutte le nefandezze del pianeta e dell'uomo. Questa è la bugia del personaggio: il finale infatti, ci mostra come in realtà essa non sia altro che una menzogna che l'uomo ha raccontato a se stesso per sopravvivere negli ultimi anni.
Ma cosa porta Rust a pronunciare la celebre frase finale "Adesso è la luce che sta vincendo"?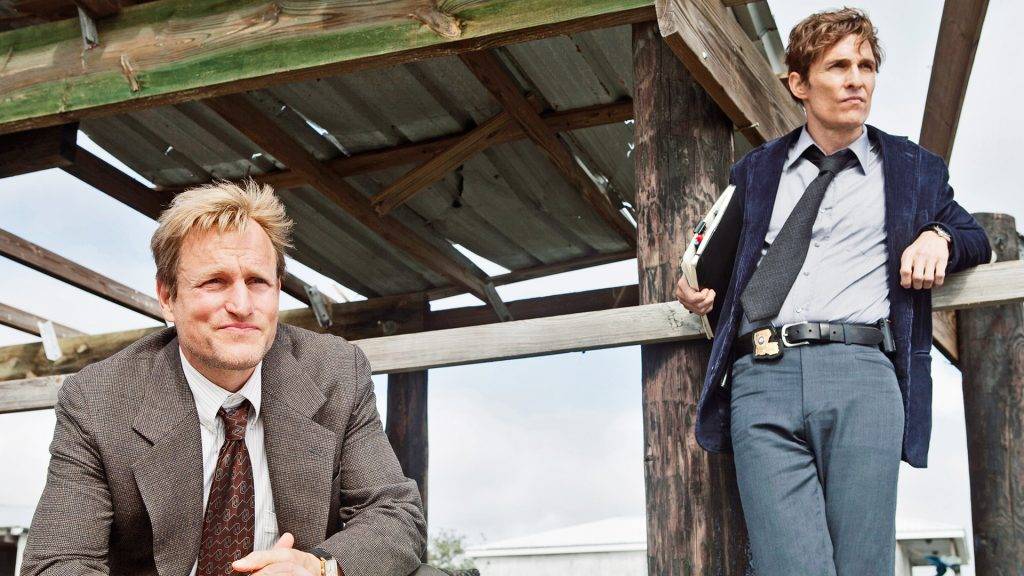 Il cambiamento di questo personaggio, che personalmente ritengo il migliore mai scritto nella storia della Tv in coabitazione con Walter White, è influenzato anche dal rapporto che egli ha con il suo partner lavorativo, Marty. Percepiamo l'ottima scrittura perchè da una situazione di clichè (i due detective che lavorano in maniera diversa e vedono in mondo in maniera diversa) Pizzolatto ricava una fantastica unione e sintonia.
I due, all'inizio, non si sopportano; le differenze si trasformano in odio quando Rust ha un rapporto sessuale con la moglie di Marty; il finale vede tuttavia l'unione dei due detective contro le forze del Male. Tanto più elevato è l'odio iniziale, tanto più piacevole è l'intesa finale: questo vuol dire scrivere un personaggio (e una storia) con razionalità e fantasia.
Troviamo una situazione simile in un'altra opera d'arte, questa volta non nel mondo delle Serie Tv, ma in quello cinematografico: parlo di Se7en di David Fincher, scritto da Andrew Kevin Walker (1995).
Anche qui, come in True Detective, i due poliziotti non si piacciono e vedono il mondo in maniera totalmente opposta; anche qui, l'orrore degli eventi e la tragica conclusione del film porteranno il detective Somerset (Morgan Freeman) dall'apatia iniziale alla voglia di combattere per un mondo migliore, vedendo nel collega Mills (Brad Pitt) uno stimolo per cambiare. Guarda caso, anche qui come in True Detective e ne Il Cavaliere Oscuro, c'è un antagonista fenomenale: il killer John Doe (Kevin Spacey).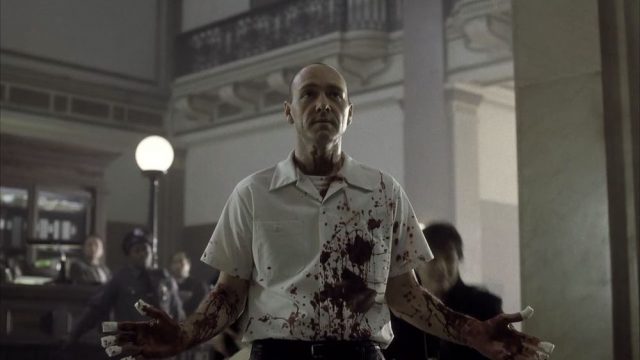 Le Serie Tv e i film citati sono solo alcuni esempi di come scrivere e costruire personaggi interessanti e accattivanti, unendo criteri razionali al genio dell'autore. Questo, infatti, è l'unico modo per creare qualcosa che possa avvicinarsi al concetto di capolavoro.