Il mondo delle Serie Tv sta diventando così forte da raggiungere, spesso, vette che noi nemmeno ci aspetteremmo.
Ognuno di noi telefilm addicted, come spesso mi piace ricordare nei miei articoli, ha la sua Serie Tv preferita, di cui ha una conoscenza dettagliata. A questa, ovviamente, si aggiungono anche tutte le sue conoscenze sul mondo dei telefilm, costruite nel corso degli anni.
Per questo, quando una Serie Tv da noi adorata viene citata all'interno di un'altra Serie Tv che stiamo seguendo, il nostro cervello rischia, letteralmente, di impazzire.
A ben guardare, infatti, sono sempre più frequenti i riferimenti che alcuni personaggi, in uno show, fanno relativamente ad un altro show, che magari va in onda proprio sulla stessa rete. Non si tratta di concorrenza, quanto più di presa di coscienza dell'importanza del fenomeno.
Più le Serie Tv diventano grandi, infatti, maggiore diventa la possibilità che vengano conosciute in tutto il mondo, e che, allo stesso tempo, riescano a ritagliarsi un loro piccolo spazio all'interno di qualsiasi attività. 
Potete capire bene, dunque, perché spesso ci troviamo a dire che le Serie Tv sono ormai parte integrante della vita quotidiana.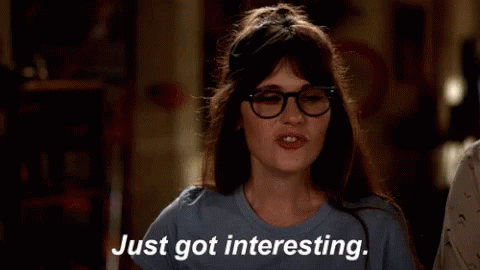 Questa piccola premessa ci serve per introdurci al fenomeno di cui voglio parlare oggi, anche se in piccolo, ovvero le Serie Tv che, per l'appunto, citano altre Serie Tv al loro interno.
Che si tratti di intere puntate dedicate o di semplici citazioni, è comunque un fatto interessante di cui dobbiamo parlare. Perché è vero che ci sono Serie Tv storiche che se citate vanno sempre bene, ma è anche vero che ci sono Serie Tv che vengono citate semplicemente per sfruttare la fama.
Di quali parleremo oggi? Di entrambi, a pensarci bene! Ho ridotto l'elenco a soli cinque punti, ma spero che comunque la cosa vi possa divertire!
Tutti pronti? E allora COMINCIAMO!
1) The Big Bang Theory
Una Serie Tv che è davvero piena di citazioni, da più parti. The Big Bang Theory nasce, effettivamente, come un telefilm che racconta le vita di giovani ragazzi che lavorano al California Institute of Technology, e che sono molto uniti dalla loro condizione di vita: essere dei nerd e forse anche un pochino geek.
Il bello della Serie Tv, in ogni caso, è dato dal fatto che ha riportato in auge persone notoriamente considerate sfigate perché amanti di fumetti o di telefilm… Persone come noi, per farla breve! Dev'essere anche per questo che, nel corso delle stagioni, viene rafforzato il legame con altre Serie Tv con citazioni, come nel caso di Doctor Who o di un'intera puntata dedicata a Game of Thrones.