A volte noi addicted guardiamo le Serie Tv anche per sprofondare nel caldo e confortevole abbraccio della dolcezza e della commozione…
Se sei uno di quei cinici senz'anima che per diletto gironzolano nel web per prendere in giro chi ce l'ha, sei pregato di alzare i tacchi: queste righe NON sono per te.
Quest'oggi si scrive all'insegna del candore, del sentimento e, ovviamente, della dolcezza; essa è (citando direttamente il Devoto-Oli) "quella qualità che accarezza delicatamente i sensi, provocando un compiaciuto abbandono o una tenerezza dal gradevole all'appassionato", bella vero?
Talmente bella che l'arte ne ha fatto da sempre uno dei suoi punti di riferimento, tentando con ogni forza di trasmetterla al proprio pubblico…e le Serie Tv non fanno eccezione.
Hall of Series ha fatto un tuffo in un mare di glucosio e da lì è riemersa con i 7 titoli più dolci di sempre, quelli che proprio non riescono a non farmi esclamare quell'iconico "ooooooh…", quelli perfetti per essere visti la Domenica pomeriggio davanti al caminetto, quelli che non vedevate l'ora di vedere!
7) The OC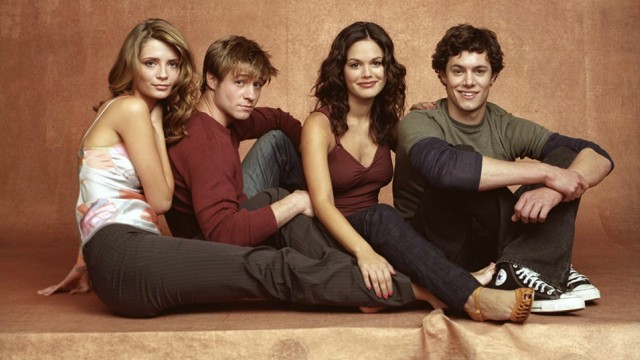 "Nanananana…nanananana…nananananananaaa, Califooooornia" ed è subito dolcezza al cubo! "The OC" è il capostipite di una serie infinita dei cosiddetti "teen drama", prodotti per ragazzi giovani tormentati dai comunissimi problemi che affliggono ogni adolescente del globo terracqueo partendo dai dilemmi sentimentali fino ad arrivare alle inquietanti domande sul proprio futuro. I dubbi di Marissa, gli sguardi di Ryan, l'esplosività di Summer e le esilaranti battute di Seth hanno strattonato un'intera generazione facendola piangere, innamorare e poi ancora piangere, ma sempre e comunque con il sorriso. Zuccherosa.