7) Ephraim Goodweather (Corey Stoll)
Non poteva mancare il taglio di capelli più definitivo di tutti: la rimozione della parrucca (o toupet) di Corey Stoll in The Strain!
Stoll interpreta Ephraim Goodweather, un epidemiologo a capo del Canary Team che indaga le cause di una epidemia diffusasi a New York e che minaccia l'umanità intera. La Serie Tv è uscita nel 2014 e nella mente degli spettatori il volto di Stoll era associato inevitabilmente a quello di Peter Russo, personaggio chiave della prima stagione di House of Cards. Dunque, prospettando un cambio di look nel futuro, si è deciso di appioppare al povero Ephraim una imbarazzante parrucca. Che poi, devo dire la verità, non gli sta manco così male… nonostante sia di pessima fattura! E questo la dice lunga sulla mia ossessione per i capelli lunghi.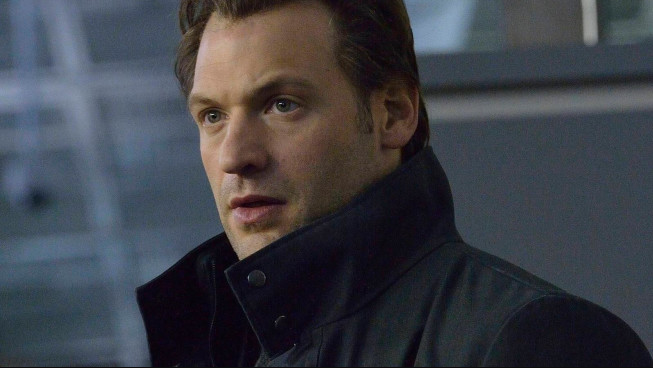 È nella seconda stagione che Ephraim dice addio ai suoi capelli per mascherare la propria identità e andare sotto copertura. Forse si era pensato che ormai il volto dell'attore fosse riconducibile totalmente al personaggio da lui interpretato in The Strain, e non più a quello di Russo. Quindi si è potuto dire addio alla parrucca e bentornato alla testa pelata originaria!
Ed eccoci qui, arrivati sani e salvi alla fine di questo excursus tra ex chiome fluenti delle Serie Tv!
Cercare e selezionare tutte queste foto di trasformazione è stata una grande sofferenza per me, quindi apprezzate lo sforzo. Ora corro a rivedere qualche vecchio episodio di Vikings, per consolarmi con la matassa di capelli di Rollo! Lo so, ho un problema!
E voi siete team-capelli lunghi o team-capelli corti? Fatelo sapere nei commenti!