Le Serie Tv stanno vivendo un momento epico, tanto che si parla di vero e proprio "periodo d'oro" della televisione. Questo perché, in aggiunta ai diversi e numerosi sistemi di streaming legale che negli ultimi anni sono emersi, sempre più importanti personalità del mondo del cinema si stanno dedicando al piccolo schermo.
La Tv ha perso, fortunatamente, quella spiacevole aura di cugino minore del più famoso film al cinema regalandoci nell'ultimo decennio prodotti di grande qualità e spessore. Opere filosofiche sulla vita e l'animo umano come Lost, e tragedie greche su uomini dominati dalla propria hybris come Breaking Bad e Mad Men oppure grandi storie di donne indipendenti e forti come gli ultimi successi Big Little Lies e The Handmaid's Tale.
Proprio quest'ultima Serie Tv, prodotta da Hulu e con protagonista Elizabeth Moss, ha ottenuto un enorme successo oltreoceano vincendo l'ambita statuetta agli Emmy di miglior Serie Tv dell'anno. Un successo che si appresta a essere replicato qui da noi e come spesso accade questo è reso evidente dalla ristampa del libro di Margaret Atwood da cui la Serie Tv è tratta.
Nell'articolo di oggi vi parlo di 10 Serie Tv molto amate negli States ma che ancora in Italia stentano a decollare o addirittura non sono nemmeno arrivate.
1) THE GOLDBERGS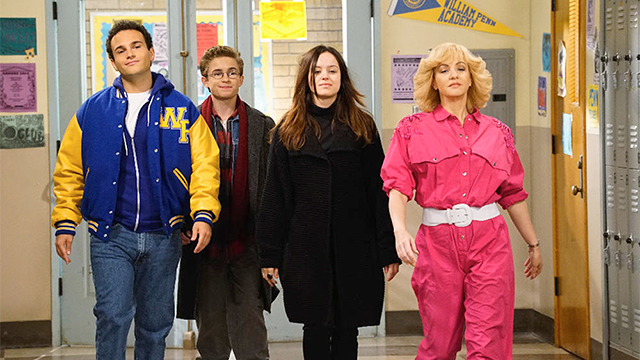 La prima di queste 10 Serie Tv è The Goldbergs, in onda in America sul canale ABC. Creata da Adam F. Goldberg, la Serie Tv è ispirata alla sua infanzia e alla sua famiglia ed è stata già rinnovata per una quinta ed una sesta stagione. 
Siamo negli anni Ottanta a Jenkintown, in Pennsylvania e il mondo di quegli anni ci viene raccontato attraversi gli occhi di un ragazzino (Adam stesso da piccolo) e i suoi videotape con i quali Adam registra gli eventi più importanti della famiglia. L'Adam del presente, quindi adulto, fa da voce narrante e molto spesso si prende qualche libertà creativa di troppo. Una Serie Tv piacevole che ci immerge nei pazzi anni Ottanta attraverso una famiglia molto particolare.