Il 2018 è stato un grande anno per le donne che, come un'onda dirompente e molto arrabbiata, si sono fatte sentire in tutto il mondo chiedendo a gran voce più spazio e più attenzioni sullo scacchiere internazionale. Un movimento rosa che ha travolto tutti, senza esclusioni (a volte fin troppo ciecamente) e tutto. Comprese le serie tv. Da Once Upon a Time, a Riverdale passando per The Walking Dead, sul piccolo schermo abbiamo avuto modo di apprezzare un anno di personaggi femminili fieri e combattivi. Noi di Hall of Series abbiamo intrapreso l'ardua missione di selezionare i personaggi migliori.
Arrivati così alle soglie del 2019, è giunto il momento di tirare un po' le somme e fare una retrospettiva di cosa i personaggi femminili di questo anno trascorso ci hanno portato e insegnato. Guerriere (come in The Walking Dead), streghe, rivoluzionarie e tanto altro ancora. Donne indipendenti e forti che danno voce al nuovo spirito dei tempo, regalandoci un anno di grandi emozioni. 
Ecco quindi la classifica tutta dedicata alle donne delle serie tv. Quali saranno stati i personaggi migliori?
20) Regina Mills – ONCE UPON A TIME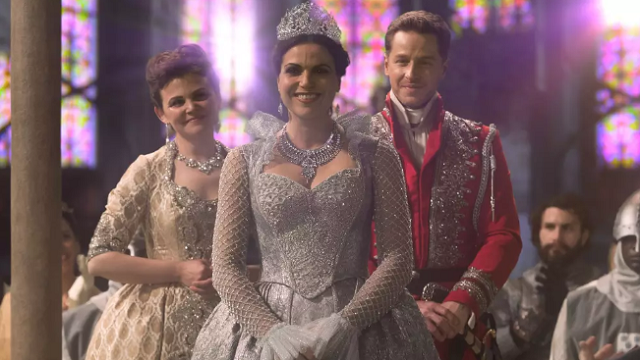 Regina ha finalmente ottenuto il proprio lieto fine. Uno dei personaggi migliori e più amati di Once Upon a Time è riuscita, nell'ultima stagione, a riscattarsi e avere la tanta agognata felicità. Una felicità che non si realizza con un uomo accanto a lei, ma con le persone più care che fino alla fine hanno creduto al suo cambiamento.
Da villain della prima stagione, la Evil Queen si è trasformata in un'eroina degna di questo nome. Una donna che si è sempre rialzata dopo ogni caduta dimostrando a tutti, in primis a se stessa, che siamo chi scegliamo di essere.