"Jingle bells, jingle bells, jingle all the way. O, what fun it is to ride in a one-horse open sleigh". Lo spirito del Natale colpisce tutti. Persino i dipendenti da Serie Tv. Ci sono quelli più legati a questa festività, altri lo sono meno. Se il cuore vi si scalda almeno un po' a vedere l'albero illuminato, questo è l'articolo che fa per voi. Parola di Rudy La Renna!
Ci sono tanti motivi per amare il Natale. Il buon cibo, le luci, gli addobbi, ritrovarsi con il parentame intero, il panettone o il pandoro in base alla propria preferenza. Ogni paese del Mondo ha le sue tradizioni e queste spesso vengono riportate anche nelle Serie Tv. Non in tutte, ovviamente. Ma alcuni titoli sembrano davvero strizzare l'occhio agli amanti di Babbo Natale&Co. Insomma, ogni scusa è buona per noi telefilm-addicted per parlare nei nostri personaggi del cuore, perdonateci.
Abbiamo quindi scelto tra molte e siamo arrivati a proporvi dieci prodotti seriali che per un motivo o per l'altro possono essere graditi dagli amanti di questa festività. Siete pronti a partire per il Polo Nord?
Eccovi dunque 10 Serie Tv da guardare se ami il Natale:
1) FRIENDS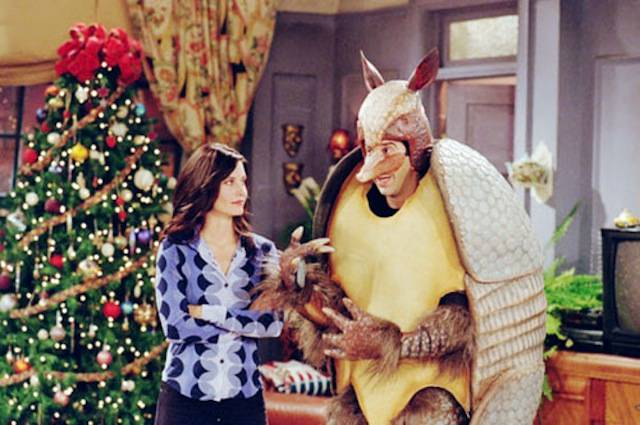 Friends è la regina delle Comedy. Arrivare ad adorarla è molto facile perché Monica, Ross, Chandler, Joey, Rachel e Phoebe si trasformano presto nei tuoi migliori amici. Come ogni americano che si rispetti, il nostro sestetto preferito infatti celebra alla grande il Natale. D'altronde, con una cuoca professionista in casa non sarebbe potuto andare diversamente. Monica è la trasposizione della nonna che ti riempie il piatto continuamente durante le Feste. Sia mai che tu possa essere sciupato.
2) GLEE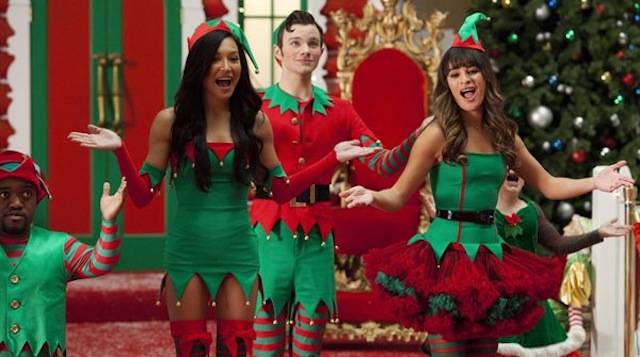 Conclusasi nel 2015 ha lasciato un vuoto incolmabile negli amanti del Natale. L'arrivo della puntata a tema era infatti attesissimo ogni anno da tutti i fan. Glee racchiudeva tutto ciò che si potesse desiderare durante le Feste: canzoni ad hoc, decorazioni, abiti, atmosfera, eggnog. Tutto. E' una delle prime Serie Tv che ci sono venute in mente per questo pezzo. Per consolarvi un poco, vi proponiamo di ascoltare gli album che raccolgono le canzoni natalizie cantate nel corso delle stagioni dai protagonisti.