3) War and Peace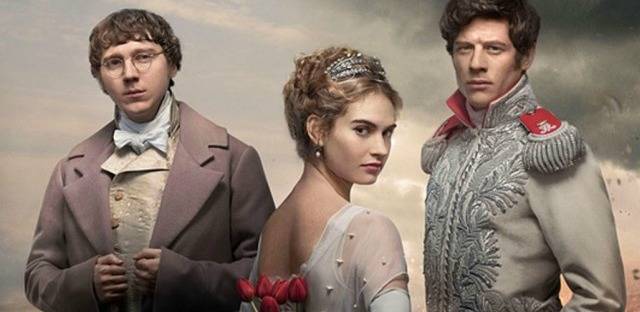 Ambientata nella seconda metà dell'Ottocento, questa miniserie della BBC ci ha immerso nelle selvagge e fredde terre russe durante la campagna napoleonica.
Tratta dall'omonimo grande romanzo di Lev Tolstoj, "War & Peace" racconta della storia di due amici Pierre, un giovane scapestrato e disilluso che inaspettatamente diventa il conte Bezukhov; ed il principe Andrej, valoroso e coraggioso soldato.
Entrambi sono innamorati della stessa dolce ragazza, Nathasha, che sembra capace di irradiare intorno a sé gioia e voglia di vivere.
Un elegante adattamento in cui oltre alla bravura degli attori (tra cui Paul Dano e Lily James), abbiamo potuto apprezzare i costumi meravigliosi e le fantastiche ambientazioni.
In Inghilterra ha avuto molto successo sia di pubblico che di critica: ha ricevuto critiche lusinghiere dal Times e da The Guardian.