Non continuare per non imbattervi in spoiler sull'esistenza di Mark Caltagirone e sulle seguenti serie: Orange Is the New Black, Sons of Anarchy, The Walking Dead, House of Cards, Game of Thrones, Imposters e Tin Star.
La storia di Mark Caltagirone e Pamela Prati è degna delle migliori Soap. Né Beautiful né Centovetrine però sono riuscite a creare un universo tanto contorto come quello in cui vivrebbe l'imprenditore fantasma che vola dalla Libia a Roma col suo Jet privato in venti minuti.
Negli ultimi mesi in molti hanno dimenticato quesiti quali: "Chi ha ucciso Laura Palmer" e "Chi ha sparato a J.R". La domanda che ha assillato mezza Italia è solo una…
Chi ha inventato Mark Caltagirone?
Perché il fatto che il "noto" imprenditore della Caltagirone Holding sia una delle falsità peggio costruite del secolo è oramai ovvio. Nelle serie tv esistono un gran numero di personaggi falsi come è stato falso il tizio misterioso che ha chiamato Barbarella Nazionale dicendo: "Sono Mark e sposerò Pamela". Oggi per voi abbiamo raccolto e messo insieme 7 personaggi delle serie tv che sono più falsi di Mark Caltagirone (o Marco, questo non si è ancora capito. Comunque intendiamo quello nato a Roma. O a Toronto, non si sa).
1) Cindy Hayes (Orange Is the New Black)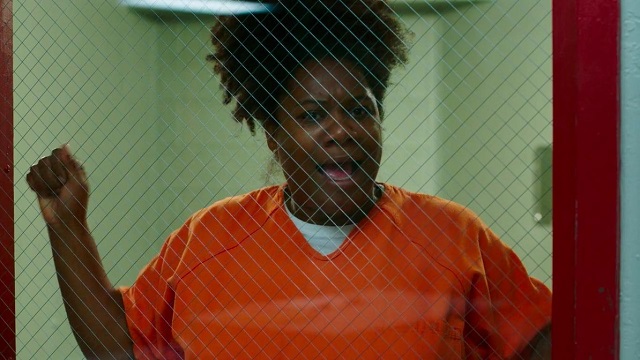 Cindy non dava l'impressione di essere una persona falsa. Proprio per questo quando ha mentito dopo la rivolta di Litchfield, causando gravi ripercussioni legali per Red, siamo rimasti tanto male. Sappiamo perché lo ha fatto e sappiamo che non è stata una decisione presa a cuor leggero, ma c'è poco da fare: è stata falsa come il fidanzato di Pamela Prati.