Pazzi per le Serie TV si nasce, non si diventa.
Per questo motivo credo che la maggior parte degli appassionati di telefilm sia stato inondato sin da bambino da stereotipi riguardanti l'America e la vita degli americani, dato che la maggior parte delle Serie è ambientata proprio nel nuovo continente. Per quanto mi riguarda, molte volte da bambina mi sono chiesta come mai la vita dei personaggi che vedevo in televisione mi sembrasse molto più entusiasmante di quella della gente che mi circondava, e credevo davvero che ciò dipendesse dal continente in cui vivevo.
Ma andiamo avanti con qualche esempio concreto: la scuola. Beverly Hills 90210, Dawson's Creek, The O.C. ed in generale un po' tutti i telefilm che avevano come protagonisti degli adolescenti mostravano una scuola completamente diversa da come è – perlomeno qui da me – nella realtà. Insomma, voi non avete mai sognato di riempire il vostro armadietto con fotografie ed adesivi, girovagare per i corridoi durante le cosiddette "ore di buca" e conoscere i ragazzi della squadra di basket, football o pallanuoto della scuola?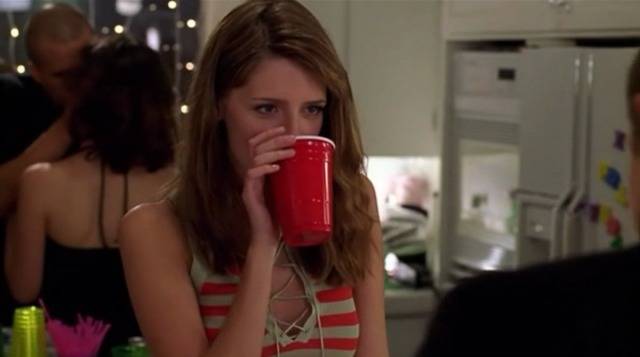 Ovviamente questi ultimi erano sempre i più popolari – e spesso odiosi – dell'intera scuola. Prendiamo ad esempio Luke Ward, storico ragazzo di Marissa Cooper (The O.C.): capitano della squadra di pallanuoto della scuola, super popolare e desiderato da tutte. Naturalmente i ragazzi popolari sono circondati da ragazze che lo sono altrettanto, e quindi – continuando a citare The O.C. – abbiamo Marissa e Summer, ricche e bellissime. Passavano le serate tra alcol (servito nei soliti bicchieri di plastica colorati) e feste a casa di amici, i cui genitori erano chissà dove, durante le quali la rissa era d'obbligo.
Per non parlare, poi, dei meravigliosi party d'America realizzati nell'Upper East Side a cui abbiamo avuto modo di assistere grazie ai ragazzi di Gossip Girl! Abbiamo visto Blair, Nate, Chuck, Serena e tutti gli altri vivere delle vite lussuose ed organizzare eventi in cui gli imprevisti erano all'ordine del giorno, ma anche camminare per le strade con in mano la loro bevanda bollente. Vorreste dirmi che non avete mai sognato di farlo?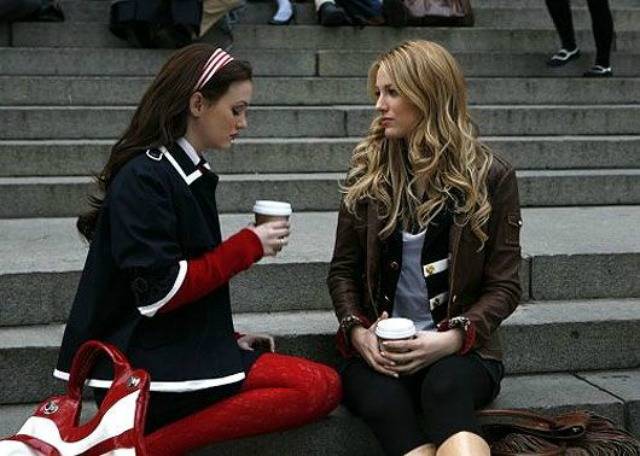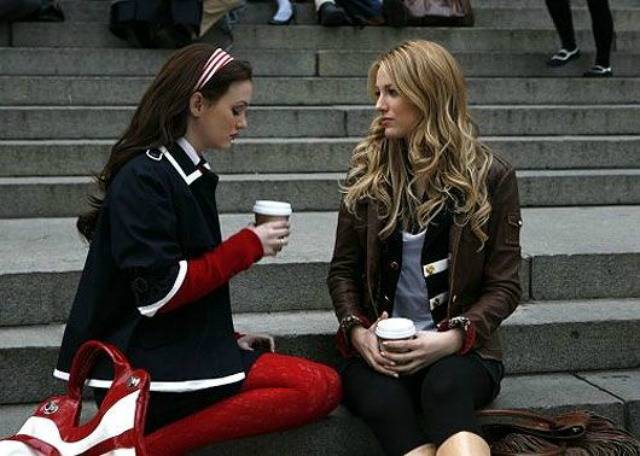 Per non parlare del fatto che quando in una Serie ambientata in America si hanno dei nuovi vicini di casa, guarda caso sono sempre affascinanti ed interessanti.
Gli esempi più eclatanti che mi balenano subito in mente sono Jen, la biondina Newyorkese che si trasferisce a casa di sua nonna, la quale vive vicino a Dawson (Dawson's Creek), Penny, aspirante attrice che va a vivere sullo stesso pianerottolo dei nerd Sheldon e Leonard (The Big Bang Theory) ed ovviamente Ryan, un giovane scapestrato che viene accolto dalla famiglia Cohen e sarà il nuovo vicino della bella Marissa (The O.C.). E voi, siete stati tutti così fortunati con i vostri vicini di casa?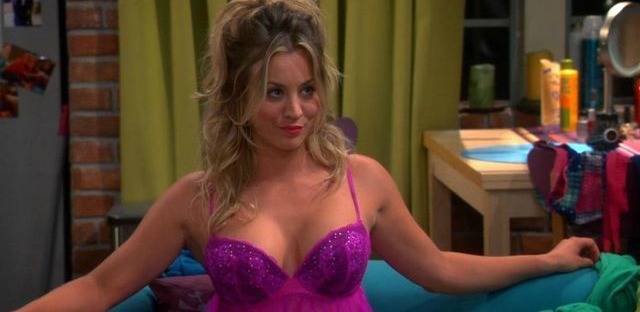 Non meno importanti le aspettative che abbiamo acquisito per quanto riguarda gli ospedali! Io, personalmente, non ho mai avuto modo di entrare in un ospedale in cui la maggior parte dei medici fosse così attraente come al Grey Sloan Memorial Hospital. Ci basta pensare, per esempio ad Alex o ad Izzie (Grey's Anatomy) per iniziare a guardare con fare insoddisfatto i medici operanti negli ospedali da noi conosciuti.
Ma non parliamo soltanto di bellezza: grazie a Scrubs ci siamo illusi che gli ospedali potessero essere luoghi persino divertenti, con medici sognatori come J.D. o divertenti come Turk, ma… anche qui, probabilmente, abbiamo dovuto fare i conti con la realtà che non è esattamente la stessa!
Possiamo ben dire, dunque, che le Serie TV ci hanno da sempre illusi che il problema fondamentale della nostra vita, che probabilmente ci appare un po' piatta in confronto a quella dei nostri personaggi preferiti, fosse il luogo in cui viviamo. Ma… probabilmente non è così. "Tutto il mondo è paese" dice il proverbio, e credo che il mondo delle Serie TV non rispecchi esattamente quello reale. Non ci resta quindi che prendercela con Williamson, Lorre, Prady, la Rhimes e chi più ne ha più ne metta. Oppure potremmo, semplicemente, continuare a seguire i nostri telefilm preferiti isolandoci per l'arco di tempo di un episodio dal mondo che ci circonda e continuare a sognare di "vivere" in quest'America apparentemente perfetta insieme a loro.