La vita di coppia può essere difficile. Molto spesso mogli, fidanzate e amiche costringono noi uomini a guardare serie tv che sono ben lontane dai nostri canoni maschili. Noi uomini siamo per l'azione, i proiettili e le corse in macchina, non per le storie d'amore e i drammi adolescenziali. Noi siamo duri, non piangiamo, abbiamo sangue freddo e non sappiamo cosa voglia dire l'emozione. La colpa è tutta loro, delle donne. Sono loro a costringerci a guardare robe come Grey's Anatomy o Sex and the City. Se non fosse per loro non avremmo mai visto una puntata di questa tv spazzatura!
Ma davvero vogliamo far credere tutto questo? Davvero vogliamo andare avanti con questa storia? La verità è che noi uomini ci vergognamo troppo per ammettere che abbiamo visto alcune serie tv prettamente femminili e per un meccanismo di autoconvincimento le critichiamo. Chi disprezza compra, dice un vecchio detto. Preparatevi a leggere questa lista e non provate a fare i furbi, perché potrete negare quanto volete, ma sotto sotto sapete che le avete viste. Confessate!
Ecco le 10 serie tv che gli uomini si vergognano ad ammettere di aver visto
Sex and the City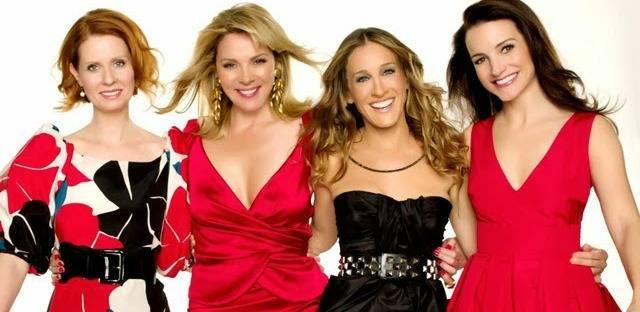 La serie che vede protagoniste Carrie, Samantha, Charlotte e Miranda rientra di diritto in questa lista. Chi di voi non ha mai guardato Sex and the City? Potrete pure dire che siete stati costretti dalle vostre fidanzate, ma sappiamo che non è così. In fondo la serie tv si lascia guardare e la nostra indole di curiosi inguaribili fa il resto. Tutti, anche noi uomini, siamo stati incollati al televisore per vedere le vicende delle quattro donne più trendy di New York. Non cercate appigli e giustificazioni, non ce n'è bisogno. Siamo tutti sulla stessa barca, anzi, nella stessa City.