Dick Wolf, l'executive producer di "Law & Order " (da cui sono stati tratti ben 5 spin-off), sembra averci preso gusto a puntare in alto. E non senza un caloroso feedback dal fanbase.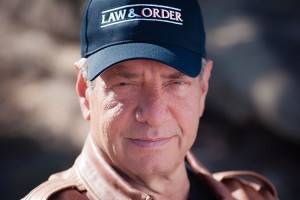 Negli ultimi 4 anni hanno visto la luce ben 3 nuove serie tv firmate dall'eclettico produttore. Cos'hanno in comune? Una città, Chicago. La ventosa metropoli dell' Illinois, culla della cultura musicale blues, è messa a nudo davanti ai nostri occhi.
I primi eroi di cui facciamo conoscenza sono i pompieri della Caserma 51 di Wallace Boden, chiamati a portare ordine in una città in frenetica evoluzione, fuori controllo e a tratti in preda all'anarchia. Ma non è solo quello degli edifici in fiamme il fuoco bruciante al centro della serie. "Life in the heat of it" dice la tagline, perchè siamo trasportati all'interno delle difficoltà ordinarie di un eroe ordinario, testimone giornaliero della fragilità della vita, della lotta nella sua forma più animalesca e violenta. Un mestiere, il suo, nato per essere vissuto nel fuoco della passione, nella violenza di un sentimento così forte ed impossibile da rinnegare. Ma Dick non si ferma qui, vuole andare oltre ed espandere al massimo le sue possibilità espressive. Siamo così introdotti pian piano al Distretto 21 di polizia e alla squadra investigativa del detective Hank Voight.
Quello che nascerà tra "fire" e "pd" non è un semplice e classico crossover, non un avvicinamento momentaneo di due universi spesso e volentieri divisi ma una famiglia unita in una sola frase: One Chicago. One, uno. Un unico corpo interconnesso come accade nella vita di tutti i giorni tra dipartimenti di giustizia; Le due serie quindi non condividono solo la stessa città ma sono collegate da una rete infinita di legami sentimentali, amicizie, rivalità, nell'instancabile e spasmodica lotta per la giustizia che ci porta dai bassifondi ai piani più alti della società.
Ed è proprio in occasione di un attentato terroristico che porta i nostri eroi ad unire le forze in un unico crossover, che conosciamo una nuova squadra: i medici del Chicago Medical Center, il cui spin off ha visto la luce mercoledì scorso coronando un sogno che Dick Wolf covava da tempo: Three Squads, One Chicago. E come di consueto nell'episodio pilota solo alcuni volti sono nuovi, già conosciamo molti personaggi perché amici, colleghi e familiari nella vita di tutti i giorni.
E questo è ciò che rende unica e grande la Big Family di Chicago di Dick Wolf. Perché ci porta un dipinto di vita quotidiana, non una caricatura; perché veniamo a conoscenza della vita nella sua semplice fragilità. Dick Wolf confeziona così un'opera magna che rappresenta senza dubbio una grossa novità nel mondo delle serie tv e che promette di continuare ad evolversi negli anni senza perdere smalto.