2) Lost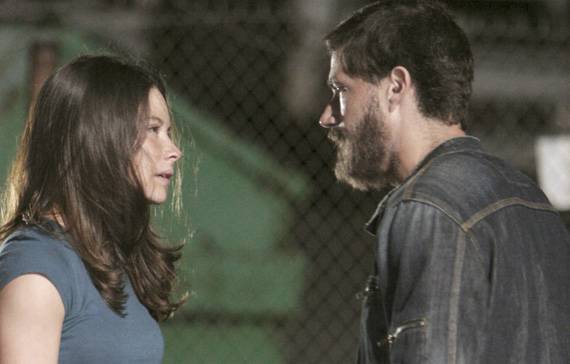 Impossibile non pensare a Lost quando si parla di ansia. Fin dalla prima puntata, la suspense è elemento indispensabile, e si capisce che nell'aria sta per succedere qualcosa che potrebbe non piacere anche grazie alla colonna sonora (in particolare al suono che precede la fine della scena). L'isola, che col passare delle stagioni si afferma sempre più come un'identità vera e propria piuttosto che come un semplice luogo geografico, è generatrice di paure per molti, certezze per alcuni. Lo spettatore è letteralmente strattonato da una vicenda ad un'altra, da un periodo storico ad un altro, dalla psicologia di un personaggio a quella di un altro. L'utilizzo dei flashback e flashforward condisce e accentua il tutto. Lost è una serie fatta apposta per chi si ritiene una persona ansiosa e masochista: se ne soffri, stanne alla larga; se ne hai in qualche modo bisogno, guardala.
3) How to get away with murder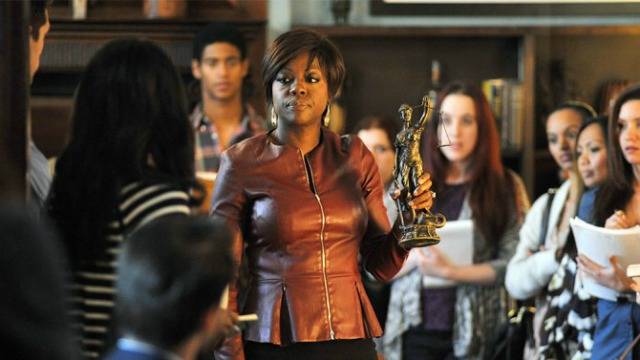 Anche in questa serie, come nella precedente, i flashback e i flashforward hanno un ruolo fondamentale nella generazione dell'ansia. L'avvocato Keating si trova ad avere non pochi problemi nel solo nel difendere gli altri, ma soprattutto nel tirare fuori dai guai se stessa. Spesso ad inizio stagione lo spettatore si trova di fronte ad un fatto compiuto, un omicidio, ma nel corso della stagione vengono forniti solo indizi sull'evento, lasciando lo spettatore nel dubbio che una cosa sia andata in un modo o in un altro. Questa ambiguità, alimentata dai flashback e dai flashforward sopra citati, è decisamente pane per i denti dell'ansia.