Parks and Recreation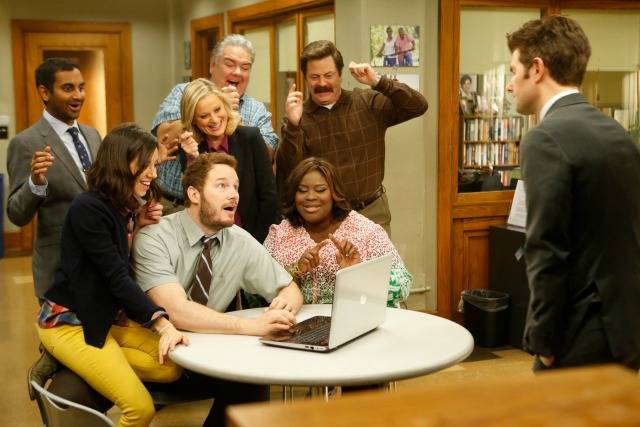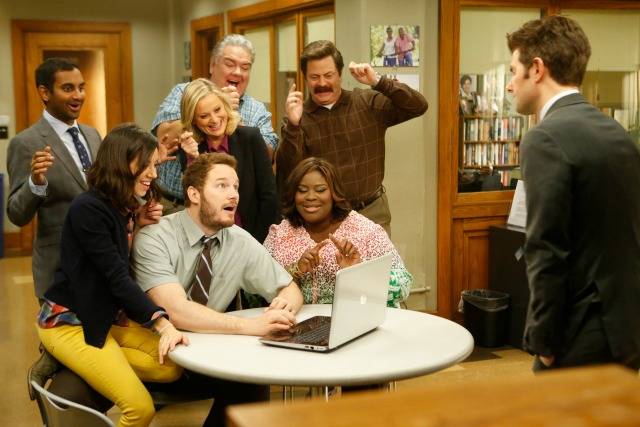 Approdiamo nell'universo colorato di Parks and Recreation e ci scontriamo con il personaggio più estroso e singolare delle Serie Tv: Leslie Knope. Per l'appunto, alla sua vista ci viene da esalare un fragoroso e sconsolato: NOPE!
È proprio una visione insopportabile agli occhi di un misantropo. Più o meno ci collochiamo nello stesso versante di Kimmy Schmidt: irrimediabile ottimismo, solarità a tutto spiano ed un'ingiustificata energia da investire fin nelle situazioni più inutili.
Leslie Knope è assurda. Funziona a fissione nucleare ed investe del suo entusiasmo chiunque, succhiandogli però la linfa vitale. È responsabile dell'ufficio Parks and Recreation di un ininfluente comune sperduto dell'Indiana, per cui investe un'incommensurabile ed ingiustificata quantità di energia. In fondo non frega a nessuno di quello che fa, ma lei lo fa come se fosse il presidente degli Stati Uniti.
Leslie è un esemplare di essere umano che nutre un profondo, altruistico e incondizionato amore per l'umanità, proprio come si addice ad un misantropo, no?
Ma cosa possiamo aspettarci da una che il quindici di febbraio festeggia con le amiche "Galentine's Day" (Gal=amica), o che venera la sua migliore amica Ann con epiteti del genere: bellissimo pesce tropicale, bellissima falena trasgressiva, poetica e nobile sirena di terra.
Per fortuna in questa Serie Tv a rappresentanza del genere misantropo si colloca Ron Swanson, esperto odiatore della gente che si adopera per sabotare il sistema, sebbene anche lui sia costretto ad operare in solitaria in un ufficio pullulante di casi umani disperati.
Quantum Leap
Facciamo un viaggio nel tempo fino alla fine degli anni '80. Sappiamo bene quanto la televisione allora fosse spazio di Serie Tv buoniste all'insegna dell'altruismo.
Ci scontriamo quindi con Quantum Leap, ovvero In viaggio nel tempo. Uno scienziato, Samuel Beckett, fonda il progetto Quantum Leap per viaggiare nel tempo. La sua invenzione però svalvola e lo catapulta in punti random della storia, in cui si sostituisce ogni volta ad una persona diversa, che nel frattempo viene messa in una "sala d'attesa".
Ma non finisce qui: non solo Beckett si sostituisce a tale individuo, ma non può proseguire finché non compie una missione che riguarda la salvaguardia della persona stessa di cui ha preso le sembianze.
Insomma, questo scienziato viene sballottato da una parte all'altra del tempo per rendere il mondo un posto migliore di volta in volta. Blargh! Che sdolcinatezza senza senso. Praticamente viaggia di buona azione in buona azione, salvando più gente possibile. A che pro? Tanto sappiamo benissimo che il mondo è sovrappopolato.
Per non parlare poi dell'ultimo, enorme gesto altruistico che Samuel compie! Più che martire, noi lo chiameremmo scemo.