Dopo una settimana di pausa (se vi siete persi l'ultima recensione, potete recuperarla qui), torniamo carichi per questa nuova puntata di The Flash. Più precisamente stiamo parlando della numero 6×06 intitolata License to Elongate, andata in onda sul canale americano The CW il 19 novembre.
Manca meno di un mese alla fatidica morte di Barry Allen che dovrebbe avvenire nell'attesissimo crossover dell'Arrowverse (ecco gli ultimi teaser usciti), ma anche questa settimana si è deciso di distaccarsi ancora un po' dalla pesantezza e dalla preoccupazione della crisi per dedicarci allo sviluppo di un altro personaggio del team.
Nell'ultima puntata, Barry aveva lasciato il comando a Cisco per testare e dimostrare all'amico le sue doti da leader nato, oggi invece il fuoco dell'attenzione ricade su Ralph, colui che, secondo Flash, è in grado di rappresentare al meglio il simbolo di speranza che servirà a Central City una volta che lui non ci sarà più.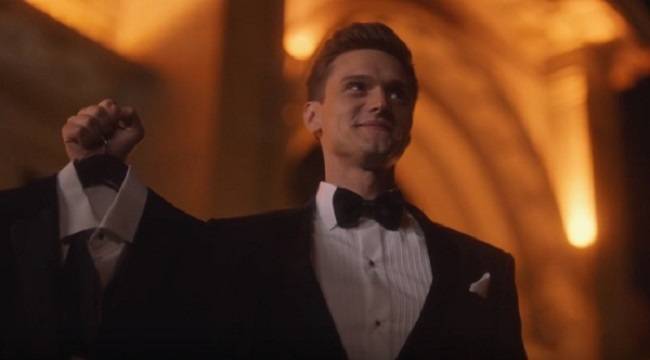 Barry decide, aiutato da papà Joe, di organizzare una conferenza stampa per presentare ufficialmente l'Uomo Allungabile come protettore della città. Ralph però è ancora molto preso con il caso di persona scomparsa a cui sta lavorando ormai da mesi e, desideroso di seguire una nuova pista, va fuori città per indagare.
Barry lo segue per assicurarsi che non perda la cerimonia e da questo momento in poi veniamo letteralmente catapultati in un film di spionaggio, palesemente ispirato alle pellicole iconiche di James Bond.
I due uomini si ritrovano quindi a infiltrarsi in un'asta di ricchi e abili criminali, nella quale dovranno sfoggiare le loro migliori doti investigative, affascinando con la loro parlantina i vari ospiti della serata. Ralph, esperto investigatore privato, si cala perfettamente nella parte, dando la sua personale versione dell'agente 007; Barry d'altro canto è impacciato e distratto, preferirebbe risolvere tutto velocemente nei panni di Flash per poter tornare a casa in tempo.
Purtroppo però vengono scoperti e catturati, ma non tutto il male vien per nuocere. Ralph trova del tempo per spiegare all'amico che per questa missione non serviva l'aiuto di Flash, ma che lui sfoggiasse la versione migliore di sé stesso. Gli serviva l'umanità di Barry.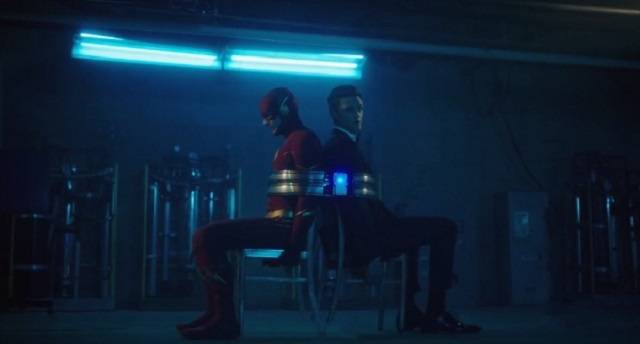 Ci troviamo a concordare con lui. Purtroppo in The Flash ultimamente siamo davvero poco abituati a vedere in azione l'uomo dietro la maschera, l'uomo che ormai è abituato a nascondersi dietro l'emblema del fulmine giallo-rosso. A morire in fondo non sarà solo l'eroe, ma in primis l'uomo che indossa il costume, lo scienziato, l'amico fidato.
Infatti, nel caratteristico scontro finale con la nemesi di turno tipico di ogni film di spionaggio, ma anche di ogni episodio di The Flash, vediamo in azione proprio Barry Allen affiancato a un Ralph Dibny al meglio di sé. Della donna purtroppo nessuna traccia, ma l'uomo sente che è sempre più vicino alla soluzione.
Ne siamo sicuri anche noi fan perché nella storia a fumetti sappiamo che il nome da nubile della futura moglie dell'investigatore privato è proprio Sue Dearbon, ovvero la donna che da mesi lui sta cercando.
Anche in alcune interviste recenti rilasciate dall'attore stesso, viene più volte affermato che un interesse amoroso importante è in arrivo per il suo personaggio. Ci sarà un matrimonio nel futuro dell'eroe di gomma?
Quello di Ralph è stato un personaggio che sin da subito si è inserito molto bene nel Team Flash, creando una bella sinergia con tutti i membri della squadra. Infatti molto bella ed emotiva è stata la scena della presentazione ufficiale dell'eroe nel distretto di polizia. L'Uomo Allungabile viene riconosciuto come simbolo di speranza e di coraggio per tutti.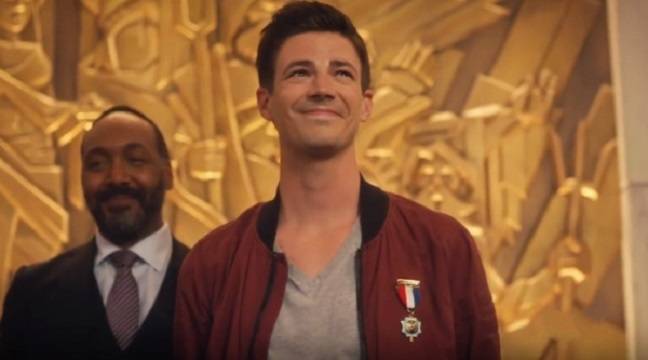 La parte migliore però è sicuramente stata la sorpresa che quest'ultimo a sua volta ha fatto all'amico Barry: insieme a Joe presentano e assegnano l'onorificenza massima con tanto di medaglia a Barry Allen, un uomo che da sempre è stato al servizio della comunità, della stazione di polizia, dei valori di giustizia e verità. Per una volta viene premiato anche il lavoro dell'uomo, non solo dell'eroe. Un bel momento, forse uno dei pochi che restano al ragazzo.
Nella puntata ovviamente si alternano come al solito due linee narrative: da una parte vediamo Cecile e Frost che cercano di aiutare il povero Chester appena risvegliato dopo l'incidente del buco nero avvenuto nei primi episodi della stagione, dall'altra abbiamo Nash Wells ancora alle prese con il passaggio sotterraneo che presumibilmente nasconde Monitor.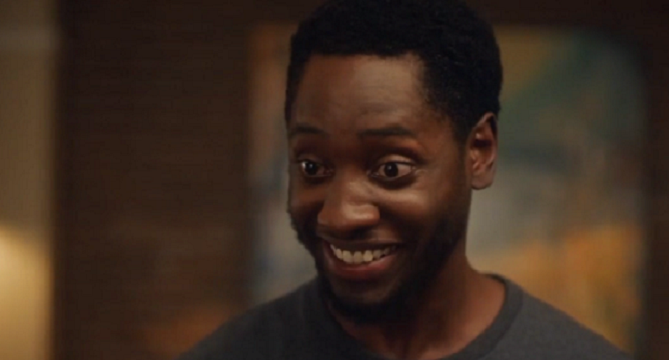 La storyline di Cecile è stata molto semplice. Simpatico è stato il personaggio di Chester, un ragazzo grintoso e frizzante, dalla forte personalità che presumibilmente vedremo in futuro in qualche altro episodio o che forse potrebbe essere d'aiuto proprio nella crisi del mese prossimo. Quello di cui siamo certi è che nei primi minuti di puntata il ragazzo ha citato Doctor Who, facendo una battuta che i fan della serie sicuro hanno notato e apprezzato, compresa me.
Infine passiamo ancora una volta al migliore di tutti, il doppelganger di Harrison Wells, Nash. In questo episodio lo vediamo interagire con Allegra, la tirocinante di Iris, che lo aiuta a forare il muro di anti-materia con cui Monitor ha coperto le sue tracce.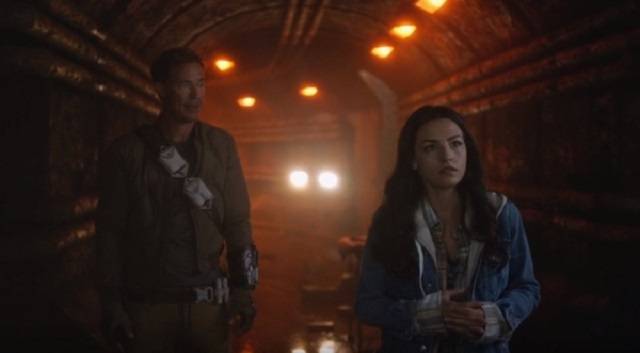 Capiamo che l'uomo ha un legame speciale con la ragazza, nel modo in cui la tratta ma anche nel modo in cui la guarda… Che abbia forse una figlia con le fattezze di Allegra? O magari un amore che ritrova nei giovani occhi della ragazza? Chissà quanti misteri ancora si celano dietro la figura di Nash.
Questa 6×06 è stata una puntata simpatica che ha giocato molto sul genere di spionaggio e che si è conclusa con la visita di Ramsey Rosso a Ralph. Il dottore ormai, totalmente assuefatto dalla sostanza nera vista negli episodi precedenti, è fuori di senno e senza pensarci due volte si lancia sull'eroe. Entrambi finiscono per cadere dal bordo del balcone dove si trovavano.
Forse nei prossimi episodi vedremo la completa metamorfosi del dottor Russo in questo mostro gelatinoso che piano piano stiamo conoscendo? O si scoprirà qualche segreto gelosamente custodito da Nash Wells? Queste e ancora altre domande ci aspettano nelle prossime settimane.
Sempre qui, sempre con The Flash!