Un altro sabato insieme per parlare dell'odierna puntata di The Flash, più precisamente della numero 6×05 intitolata Kiss Kiss Breach Breach, andata in onda in America il 5 novembre (se vi siete persi la scorsa recensione potete recuperarla qui).
Questa settimana ci troviamo di fronte a un episodio più tranquillo, un episodio filler con trama verticale in cui vediamo come protagonista assoluto il nostro Cisco, che purtroppo si troverà ad affrontare un fantasma del passato che lo turberà non poco. Dopo 4 settimane interamente incentrate sulla crisi imminente, finalmente i toni vengono un po' smorzati e attenuati per lasciare spazio in questo caso allo sviluppo interiore di un singolo personaggio.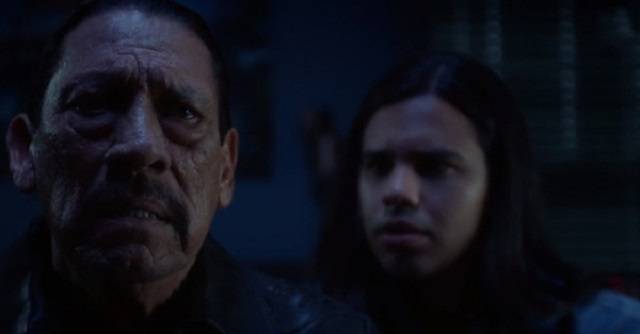 La puntata si apre in medias res con Cisco che sta per essere arrestato dalla polizia. Dopo questa breve scena appare in sovrimpressione la dicitura "dodici ore prima" e subito veniamo trasportati in quella stessa mattina quando sono iniziati i problemi.
Barry e Iris decidono di prendersi due giorni di vacanza e lasciano il comando del laboratorio a Cisco che per l'occasione crea un programma soprannominato B.A.R.I. (gioco di parole con il nome dell'amico), un'intelligenza artificiale in grado di pensare come un leader, secondo i modi di agire di Flash. Tutto sembra andare per il meglio fino a che Cisco non incomincia ad avere strani episodi di sonnambulismo. Ad aggravare la situazione, la visita di Breacher, il padre della sua ex ragazza Gypsy, che lo avverte dell'omicidio della figlia. L'uomo è determinato a trovare il colpevole e ha bisogno dell'aiuto di Vibe.
Bisogna ammettere che ci voleva una puntata così, una puntata ciscocentrica. Ultimamente, soprattutto nella scorsa stagione, il geniale Cisco stava passando sempre più in secondo piano ed è un peccato perché comunque il suo è uno dei personaggi preferiti del pubblico a casa e Carlos Valdes lo interpreta egregiamente. Anche io, sinceramente, lo preferisco di gran lunga a Iris e agli altri componenti del team.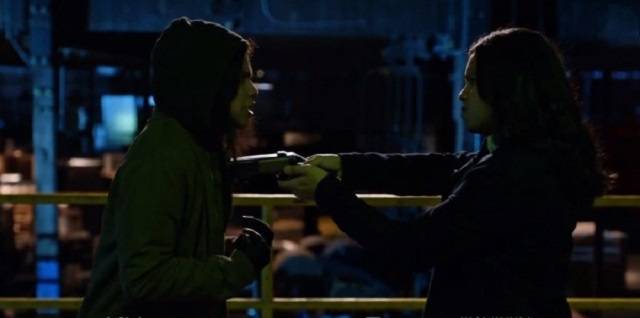 Il caso è stato molto semplice: indagando con Breacher e con l'aiuto della sua nuova ragazza Kamilla, Cisco scopre che ad aver ucciso Cynthia è stato proprio lui, o meglio, un hacker brillante conosciuto come Echo. Si tratta di un esperto in furti di identità che ha preso le sue sembianze per attirare nella sua trappola la povera Gypsy.
Anche la risoluzione è stata molto standard, la parte più interessante della vicenda è stato l'approccio alla figura di leader di Cisco e al suo modo di reagire alla perdita di una persona che è stata fondamentale per la sua crescita personale. Tutto ciò è stato anche un modo alternativo per abituarci un po' all'idea di vedere The Flash senza l'eroe scarlatto.
Ci stanno forse preparando a un futuro senza Barry Allen?
Questa situazione ha anche insegnato a Cisco a prendere decisioni difficili in momenti altrettanto complicati. Alla fine, l'intelligenza artificiale progettata per l'occasione non gli è servita sul serio, è stato in grado di prendere il controllo e muoversi come un vero leader, perfetto per quando Barry non ci sarà più.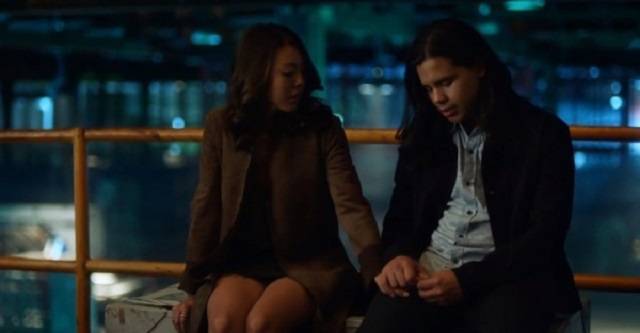 Nonostante la morte della donna lo abbia colpito fortemente, il nostro protagonista è stato in grado di prendere in mano la situazione e di ragionare con criterio e sangue freddo.
Gypsy non era la persona con cui ero destinato a stare, ma penso che mi abbia insegnato a essere l'uomo che dovevo essere per quando sarebbe arrivata la persona giusta per me. E per questo, non la dimenticherò mai!
La puntata però non si sviluppa esclusivamente sul personaggio di Cisco, ci vengono mostrate anche altre due linee narrative parallele: da un lato troviamo Frost che continua a cercare senza sosta Ramsey Rosso che scopriamo aver imparato a sfruttare a pieno i suoi poteri, dall'altro seguiamo le vicende di Joe e Nash Wells, intrappolati in un tunnel sotterraneo che l'esploratore sta segretamente scavando.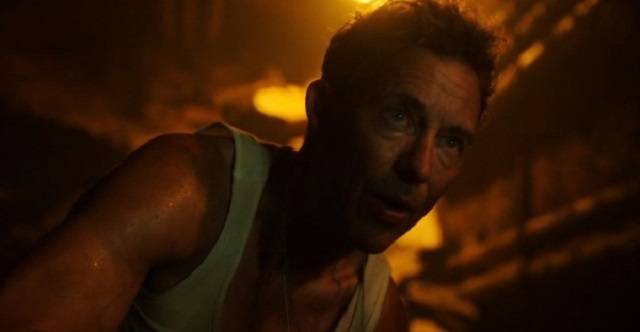 Vorrei dedicare ancora una volta due parole su questa nuova versione di Wells. Bisogna dire che è fantastica, davvero molto carismatica e misteriosa, un'ottima scelta narrativa da parte degli autori di The Flash e ancora una volta un'ottima interpretazione di Tom Cavanagh.
Detto ciò, passiamo alle poche scene che abbiamo avuto tra papà West e il mitico Nash, scene brevi ma comunque di grande importanza dal punto di vista narrativo. Oltre all'aver consegnato, ancora una volta, al personaggio di Joe un dialogo emozionante e toccante, ci viene sganciato un particolare ricollegabile alla crisi, un dettaglio importante per la ricostruzione di questo enorme e intricato puzzle che ancora non riusciamo a ricostruire per intero.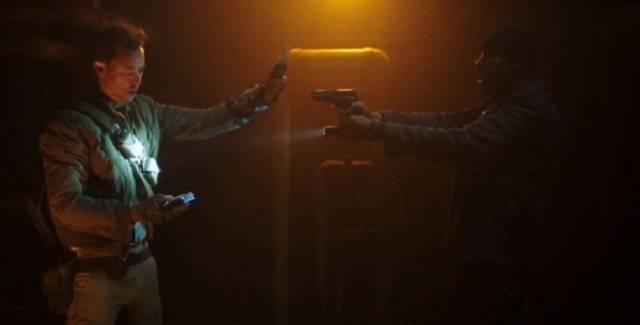 Nello scorso episodio avevamo lasciato Nash inseguire le orme di Monitor in un tunnel sotterraneo. Come avevamo ben supposto, il nostro esploratore è collegato allo straniero in qualche modo, ha delle informazioni utili sul suo conto da poter utilizzare nel momento in cui la crisi si presenterà.
Lo scopriamo in un momento di sconforto di Joe. Amareggiato dall'idea che dovrà perdere Barry dopo tutto il bene che quel ragazzo ha fatto per la città, gli parla della "profezia" di Monitor e in quel momento gli occhi di Wells si illuminano mentre pronuncia incredulo questa frase: Hai visto Mar Novu?. Il suo volto diceva più di mille parole, era sbalordito e confuso allo stesso momento. Io, come molti altri, ho pensato che fosse l'unico indizio che gli autori ci avrebbero lasciato in questo episodio e invece nella scena post credits decidono di lanciarci questa bomba: Nash conosce un modo per salvare Barry Allen.
Boom! Siamo tutti curiosissimi di saperne di più, di capire come l'esploratore sia collegato a Monitor, di quali siano le intenzioni di quest'ultimo, di capire come Flash potrebbe essere salvato. Un sacco di domande e altrettante puntate che ci aspettano nei prossimi mesi.
Vi invito dunque al prossimo appuntamento che purtroppo sarà tra due settimane perché The Flash tornerà la sera del 19 novembre sugli schermi americani.
Alla prossima, sempre qui, sempre con The Flash!