What goes around comes around. Lo diceva anche Justin Timberlake, eppure nessuno gli ha mai dato ascolto. Errare è umano, certo. Questo è quello che abbiamo potuto constatare in The Big Bang Theory 12×18. Il modo in cui Sheldon Cooper si è sempre comportato con le persone, prima o poi si sarebbe ritorto contro di lui in modo devastante. Sapevamo che sarebbe arrivato questo momento e finalmente, a pochi passi dalla fine, abbiamo visto come le azioni del fisico teorico nel corso degli anni abbiano avuto delle conseguenze. Conseguenze che si sono riversate anche sulla povera Amy.
Il percorso di Sheldon dalla prima all'ultima stagione ha dimostrato quanto sia possibile cambiare e quanto farsi influenzare da una persona non sia sempre una cosa negativa.
Come dicevamo nella scorsa puntata (ne abbiamo parlato qui), Amy si è scoperta essere un personaggio molto divertente nel modo in cui riesce a manipolare suo marito. Ma lei non c'è sempre stata. E ora ha dovuto pagarne il prezzo.
Tutto questo ci riporta alla nostra storia, alla domanda principale che ci siamo posti tutti guardando questa dodicesima stagione di The Big Bang Theory. Ma Sheldon e Amy vinceranno finalmente il Premio Nobel?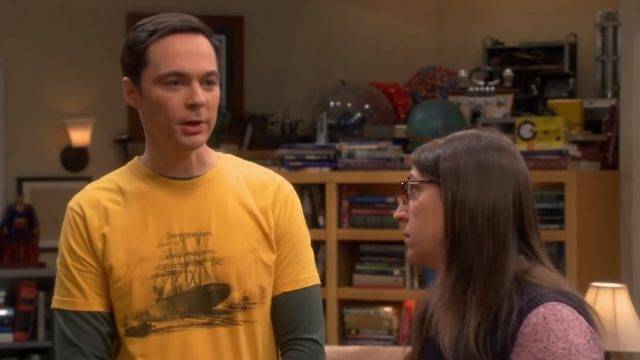 In The Big Bang Theory 12×18 la storyline vede la coppia ancora alle prese con i due fisici che hanno involontariamente confermato la teoria della Super Asimmetria.
Pensavamo di esserci liberati di loro e invece no. Anzi, sono addirittura in lizza per il premio più importante di tutti. Il che apre un dibattito ancora più grande: non sarebbe la prima volta che un'azione involontaria porti a grandi scoperte e a grandi riconoscimenti. Come ha ricordato anche Howard, Cristoforo Colombo pensava di arrivare in India ma tra lui e la sua meta si è messa l'America. Tuttavia, è lui che tutti ricordano maggiormente.
E pensare che i due fisici sono pure stati intervistati da Ellen Degeneres!
A Sheldon e Amy servirebbe proprio il supporto di altri Premi Nobel, ma dove ne possono trovare uno che il nostro protagonista non abbia offeso? Da nessuna parte.
È stato interessante notare come, in questo caso, a boicottare uno sfogo isterico del Dr. Cooper non sia stata sua moglie, ma Leonard. Anche il suo personaggio ha avuto un'influenza positiva sul fisico teorico. Certo, ci sono volute solo dodici stagioni, ma alla fine qualche risultato lo ha ottenuto.
Meriterebbe lui un Premio Nobel!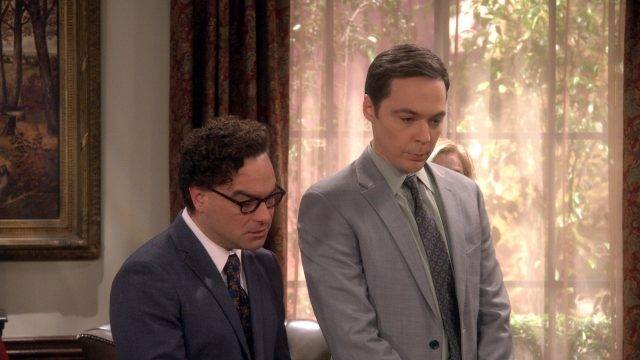 Questa puntata però ci ha anche regalato il ritorno dell'astronauta Howard.
No, Howard non è tornato nello spazio, né tantomeno ha ricevuto una nuova proposta dalla NASA. Quella che senza dubbio è stata una svolta nella sua vita, è servita ad aprire un argomento molto importante. Sì, perché una delle caratteristiche di Wolowitz non è mai stato il coraggio. Vederlo andare nello spazio, come una sorta di supereroe, non ci fa cambiare idea sulla sua personalità. Lui aveva paura, molta. Eppure ce l'ha fatta, e anche questa esperienza ha contribuito allo sviluppo del suo personaggio. Ritengo che sia stato un grosso peccato che il potenziale dell'ingegnere aerospaziale, naturalizzato astronauta, non sia stato esplorato a dovere. Questo aspetto della sua vita viene messo in secondo piano, è vero.
The Big Bang Theory 12×18, invece che esplorare anche questa sfaccettatura del personaggio di Howard, ha preferito puntare sull'ironia.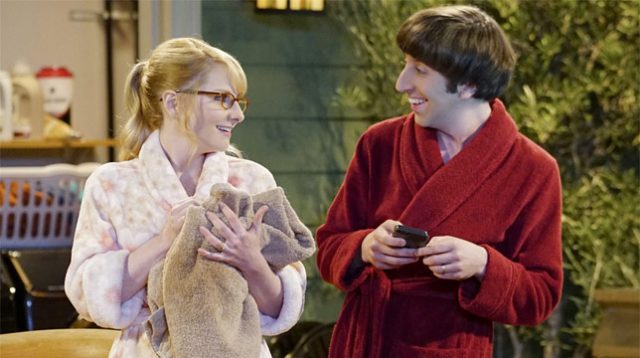 Quando Bernadette sente la storia che il marito racconta ai suoi figli per farli addormentare, sa che non può restarsene con le mani in mano. Con l'aiuto dell'artista tormentato della serie, l'ormai onnipresente Stuart, realizza un racconto per bambini. Sentire Howard ammettere di aver avuto molta paura prima di partire per lo spazio ha sorpreso anche noi. Dopotutto, lo conosciamo bene e sappiamo quanto possa essere orgoglioso. Che personaggio meraviglioso che sei, Howard Joel Wolowitz.