Attenzione, attenzione! The Big Bang Theory non si lascia certo intimidire dalle critiche.
Di sicuro la famosa serie della CBS vorrà lasciare le scene con il botto e questo episodio ce l'ha fatto capire. Poche chiacchiere e molti fatti. Dopotutto era questo che il pubblico si aspettava, un'uscita a effetto che non avrebbe lasciato un sapore amaro in bocca. Manca poco, questo sì, ma non per questo dobbiamo accontentarci di episodi mediocri che non ci trasmettono nulla. Non è stato questo il caso della dodicesima stagione, a parte la 12×14: la puntata che ci ha fatto pensare al peggio. È difficile da ammettere, ma manca davvero poco alla fine. E non serve di certo ribadire che le aspettative sono molto alte. Ma ancora una volta non concentriamoci su quello, ma sull'episodio in questione. Perché The Big Bang Theory 12×17 (The Conference Valuation) è un'altra perla.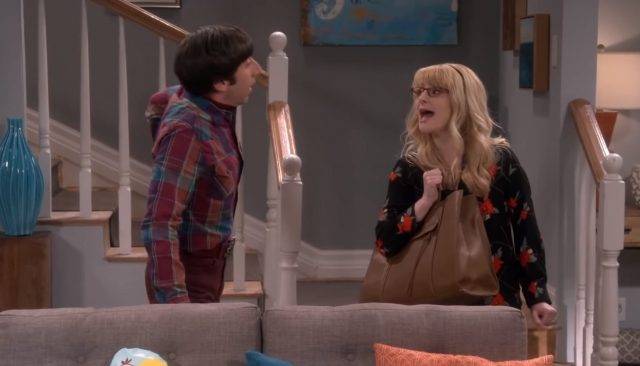 Ancora una volta non bisogna stupirsi se la riuscita dell'episodio sia dipesa dalla partecipazione di tutto il cast principale.
La divisione tra storyline primaria e secondaria è stata gestita molto bene con Penny e Bernadette in partenza per una conferenza sul nuovo farmaco che la loro azienda vuole promuovere. I ragazzi invece sono accorsi in aiuto di Howard, ritrovatosi a casa da solo a badare ai suoi figli.
Penny Hofstadter (così c'era scritto sul suo badge) si è impegnata molto nel compito che la sua amica le aveva affidato. Bernadette voleva che fosse proprio lei a occuparsi del marketing per il nuovo farmaco. In The Big Bang Theory 12×17 ci rendiamo conto di quanto Penny si stia impegnando nel suo lavoro. Il suo personaggio è passato dal crogiolarsi nella tristezza per la sua carriera da attrice andata male all'essere una donna indipendente e responsabile. Sì, forse ha appeso il copione al chiodo. È vero, ha abbandonato il suo sogno ma così vanno le cose. Nella vita non sempre si ottiene quello che si vuole. Può far male, ma Penny è l'esempio che non è poi la fine del mondo. Tutto sommato ha avuto successo, così tanto che perfino la concorrenza farmaceutica si è interessata a lei.
Non c'è nulla di più bello che vedere lo sviluppo della protagonista di The Big Bang Theory, dalla prima fino alla dodicesima stagione. Forse solo la crescita di Sheldon è paragonabile alla sua.
Proprio come Leonard ha aiutato Penny in questa transizione, Amy ha fatto lo stesso con il fisico teorico.
Amy Farrah Fowler è stata l'aggiunta vincente alla vita di Sheldon Cooper. Nessuno può negarlo. Tutti si sono resi conto del cambiamento che c'è stato in lui. Certo, c'è chi l'ha vista come una cosa positiva e chi come una cosa negativa. Ma fin da quando è arrivata Amy, è parso chiaro che sarebbe rimasta fino alla fine e così è stato. Lei ha un potere che nessun altro ha su di lui.
Dopotutto la manipolazione non è una cosa poi così brutta in una coppia, giusto? Come dimenticare quella volta in cui Amy era riuscita a evitare una catastrofe dopo che i ragazzi avevano deciso di comprare un tavolo da pranzo? Sheldon non è mai stato una persona che accetta facilmente i cambiamenti e perché mai qualcuno dovrebbe volere un tavolo da pranzo? Alla fine è anche riuscita a sposarlo, il prossimo passo è avere dei figli.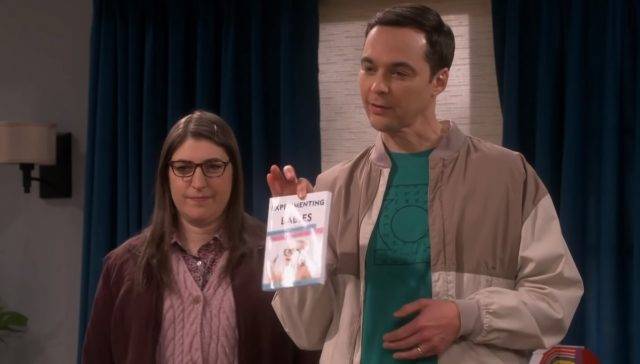 In The Big Bang Theory 12×17 la neurobiologa, con un colpo di genio, fa avvicinare il marito ai bambini utilizzando la scienza.
Perché non approfittare dell'assenza di Bernadette e passare un pomeriggio con i suoi figli? Tutto per fare esperimenti assieme ai bambini. Divertente come in realtà l'esperimento, pienamente riuscito per giunta, fosse su Sheldon Cooper. Già dall'ultima puntata della prima stagione di Young Sheldon abbiamo avuto modo di scoprire che la coppia avrà dei figli. Forse arriveranno prima del previsto. È possibile che siano già in arrivo?