Una delle lezioni che abbiamo imparato sul gioco di spionaggio da parte di The Americans, e una delle lezioni che Elizabeth ha impartito a forza a Paige, è che a volte non si ottiene nulla. Rischi la tua vita per ottenere informazioni. Prendi una vita per ottenere informazioni. Dai il tuo stesso corpo per ottenere informazioni. E a volte non ne ottieni niente. O peggio, distruggi la vita di un'altra persona in una missione fallita e perdi un pezzo della tua anima nel farlo.
I vicoli ciechi e i cadaveri continuano ad accumularsi per Elizabeth. Come il debito accumulato sui prestiti bancari di Philip. C'è sempre stata una certa razionalizzazione che tutto questo inchiostro rosso nel libro mastro morale sarebbe stato bilanciato dalla giustizia ottenuta dalla missione più ampia. Ma questa è l'ultima stagione di The Americans, che coincide con la fine della Guerra Fredda. Il conto sta per arrivare.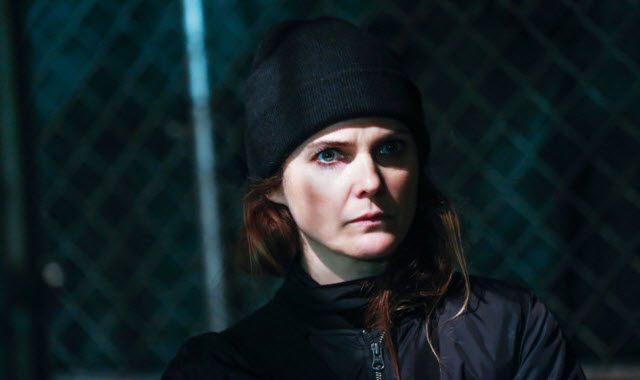 Questo episodio di The Americans, come i precedenti, ci mostra l'iperattività di Elizabeth (qui vi raccontiamo cosa successe in 6×02 dove era particolarmente impegnata). Questa volta però gli sforzi della sig.ra Jennings sembrano girare a vuoto. Non portare a nulla. Prima di scendere nel baratro in cui Elizabeth sembra stia precipitando è bene ritornare su uno degli aspetti principali di questa nuova stagione. Il divario familiare nei Jennings. La divisione tra Philip ed Elizabeth si è estesa anche ai loro figli.
Non è raro che i genitori si sentano più responsabili per un bambino piuttosto che per l'altro, ma i Jennings sembrano aver raggiunto un accordo formale su chi ottiene quale figlio. 
È come una battaglia per la custodia al contrario. Dove i genitori rimangono sposati ma i bambini sono separati. 
Possiamo solo immaginare la contrattazione che ha avuto luogo, ma il risultato finale è che: Philip non ha molta influenza su Paige; ed Elizabeth non si preoccupa molto di come i problemi finanziari di Philip potrebbero influenzare Henry. 
Lo scisma nel loro matrimonio è cresciuto in modo profondo nei tre anni passati dalla scorsa stagione.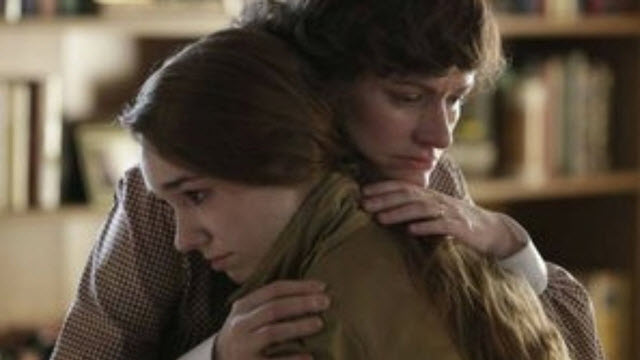 Tornando alle missioni di Elizabeth in questo episodio, o meglio ai suoi fallimenti, vediamo che non restano senza conseguenze. Non tanto sul piano professionale. Quanto più su quello personale. Umano. Ciò che ha ottenuto, infatti, sono spiacevoli intuizioni su ciò che è diventata.  Un esempio è il disprezzo di Elizabeth per la frivolezza delle attività artistiche, di contro al sorprendente candore di Erica, che però l'ha costretta a diventare più introspettiva e, persino, a prendere e utilizzare un album da disegno. Inizialmente solo per accontentare Erica ma ora come un mezzo più serio di auto-riflessione. Afferma di amare un dipinto che Erica considera come "sentimentale".
I suoi occhi però sono invece attratti da ritratti di volti imbrattati di oscurità e distorsioni, come un effetto sfocato causato dallo stress psichico. Questi nuovi dipinti sono senza dubbio un riflesso dell'agonia di Erica mentre si avvicina all'inesorabile morte. C'è però qualcosa di primitivo in loro, che parla a Elizabeth.
I fallimenti di Elizabeth e il rapporto con Erica, sono la miglior chiave di lettura dell'episodio di questa settimana di The Americans. Toccante, non solo per lo spettatore ma soprattutto per la sig.ra Jennigns il monologo di Erica su quanto fosse inutile credere che il suo lavoro avrebbe lasciato qualcosa di valore dopo di lei. Dopo la sua morte.
"Tutte quelle ore", dice. "Onestamente, vorrei averle spese con Glenn, solo per stare con lui. Facendo non so nemmeno cosa."
Come studenti della Storia, e figli del nostro tempo, noi sappiamo che l'eredità di Elizabeth non sarà significativa. Che il ruolo che sta interpretando nella Guerra Fredda sarà reso obsoleto. I suoi risultati, così come sono, non ammonteranno a nulla. Lei non riesce ancora a vederlo chiaramente. Sta giocando una partita a poker mettendo tutto su un piatto, del quale noi conosciamo già tutte le carte.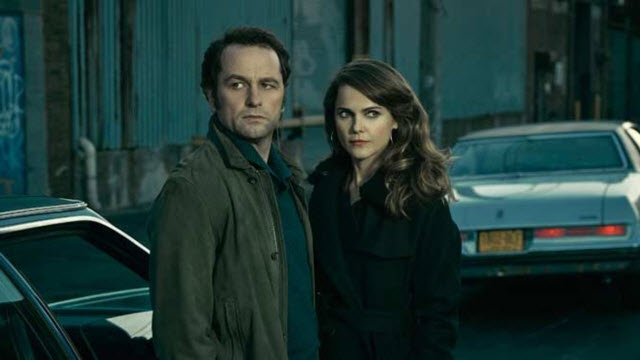 La doppia vita che Philip ed Elizabeth conducono da 20 anni è sempre esistita in una vita alternativa. Una vita in cui sono normali borghesi dei sobborghi americani. Hanno una bella casa e bravi figli e lavorano insieme tutto il giorno. Significativo il titolo di questo episodio: "Mr. e Mrs. Teacup". Si riferisce a due personaggi, Sofia e Gennadi, che non fanno nemmeno un'apparizione. Sofia e Gennadi sono, nella valutazione di Stan, un colpo quasi totale per la quantità di sforzi che ha messo nel loro lavoro. Philip ed Elizabeth sono stati indubbiamente più impegnati, ma il titolo e il tema dell'episodio implicano che i loro sforzi non hanno portato a nulla di valore.
Alla fine, invece potrebbe essere solo Oleg a ottenere qualcosa per i suoi sforzi. Anche se ancora non sappiamo a che prezzo. La differenza è che lui sceglie costantemente di seguire la sua coscienza rispetto ai dettami dello stato. Questo è ciò che lo ha portato a parlare con Stan. Che lo ha quasi fatto ammazzare in casa. E questo è ciò che, soprattutto, lo sta riportando negli Stati Uniti, dove sente di poter fare la sua parte per promuovere un accordo tra i due paesi (qui vi raccontiamo come ha reagito il pubblico americano a questa Serie).
"Una cosa che ho imparato qui è che gli americani non sono pazzi", dice a Philip. "Possiamo fare pace con loro."
Con una moglie e un neonato a casa, sta rischiando la vita per le sue convinzioni. E questa è un'eredità che a differenza di quella dei Jennings sopravviverà alla Storia oltre che alla sua stessa vita.