I pericoli e gli inganni, nel gioco finale di The Americans, continuano a crescere. Philip ha mentito e spiato Elizabeth. Oleg ha mentito a Stan. Elizabeth continua a fare quello che sa: esercita un amore estremamente duro con Paige, sorveglia i negoziatori d'armi e uccide un altro americano, stavolta innocente.
"Ci sono problemi a casa."
Elizabeth sta parlando di Gorbaciov e dei leader del partito che lavorano per minarlo segretamente, ma il suo avvertimento si applica anche alla famiglia Jennings. Paige ha assistito alla morte violenta di uno dei contatti di Elizabeth. Non solo ha visto sua madre con le mani sporche di sangue, ma ha, letteralmente, visto viso, vestiti e capelli ricoperti dalle cervella del colonnello.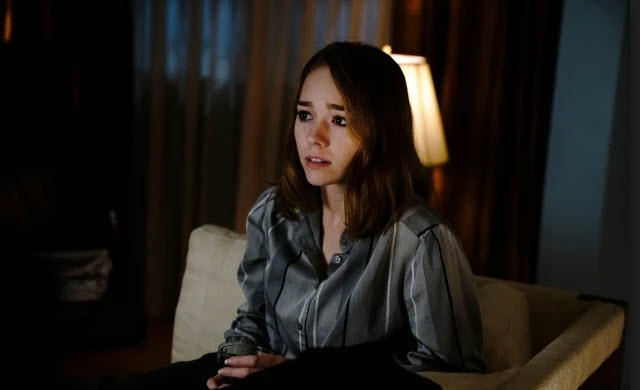 Paige ritorna a casa prima di sua madre, e Philip tenta di confortarla e rassicurarla. Quasi pateticamente, la fa volare con alcune tecniche di auto-aiuto EST. Poi Elizabeth attraversa la porta come un temporale e folgora Paige con lo sguardo per come ha reagito agli spari e per essere corsa sulla scena, piuttosto che aspettare nella sua posizione. Non le importa che, in un modo o nell'altro, Paige stesse per capire cosa fosse successo. Forse Elizabeth è più arrabbiata con se stessa per come è andata l'operazione, ma decide comunque di sfogarsi su Paige. Non esattamente un ottimo modo per costruire il rapporto migliore con la sua nuova compagna di squadra. Decisamente il modo peggiore per gestire il rapporto madre/figlia.
Quando Paige chiede se può restare a casa loro per la notte piuttosto che andare sola nel suo appartamento, Elizabeth la congeda con assoluta freddezza.
"È solo una notte di lavoro"
L'immagine che più di tutte rappresenta questo nuovo episodio di The Americans è il volto di Elizabeth mentre urla a Paige di non aver rispettato il suo incarico e di aver abbandonato la sua posizione. Per trovare un paragone eccellente basta pensare alla scena de La Compagnia dell'Anello in cui Galadriel si trasforma in una versione demoniaca di se stessa: ogni linea e ombra sul viso di Elizabeth si inspessisce, i suoi occhi sembrano tornare al nero e le sue labbra si incurvano in un ringhio mentre urla: "Ti attieni al piano!" verso la figlia terrorizzata. Philip, ovviamente meno terrorizzato di Paige, guarda comunque la moglie con sgomento. Anche perché poco prima aveva assicurato a Paige che Elizabeth avrebbe capito.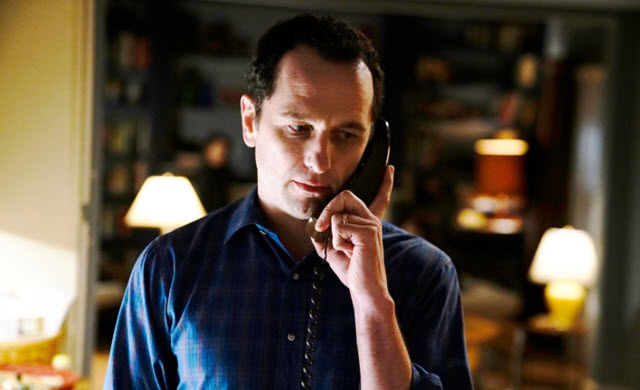 Succedono molte altre cose durante questo nuovo episodio di The Americans, ma il nocciolo centrale della puntata è la frattura che si sta sempre più ampliando nella famiglia Jennings. Abbiamo appurato negli scorsi episodi che Philip è fuori dai giochi (qui vi raccontiamo la 6×01). Lo vediamo implorare dilazioni di pagamento alla scuola di Henry e condurre una sessione motivazionale di vendita al personale dell'agenzia di viaggio. È debole e impacciato nel confortare Paige senza riuscire a spingerla ad allontanare le sue paure. Quasi dimentichiamo che Philip era una spia fino a poco tempo fa. Ed eccolo invece eccezionalmente furbo nel guidare Elizabeth a fare rivelazioni su ciò che sta facendo anche se le era stato espressamente detto di tenere all'oscuro suo marito.
La sceneggiatura, scritta da Tracey Scott Wilson, è perfetta per passare da Elizabeth che discute con Philip su come gestire Paige, a Philip che porta con semplicità Elizabeth a fornire ulteriori dettagli su quello che è realmente successo. Le vecchie abitudini e intimità producono un nuovo tradimento. Philip ottiene l'identità della vittima. Ottiene il nome del dispositivo che stava cercando. E si avvicina a scoprire a cosa serva un tale dispositivo. Per qualcuno che è stato fuori dai giochi e dallo spionaggio da oltre tre anni, non è per niente male.
La sesta stagione di The Americans mette a nudo il divario filosofico che si è creato tra Philip ed Elizabeth nel corso degli anni. A Philip piace essere americano (qui vi raccontiamo invece di quanto agli americani piacciano i Russi di The Americans). È come un attore che si è completamente immerso in un ruolo e non ha più alcuna distinzione tra sé e il personaggio. Si scopre che essere un papà di periferia della classe media americana non è per niente male.
L'avversione che dovrebbe nutrire per i valori capitalistici si è trasformata in robusti slanci di vendita per le promozioni della crociera. È ben noto ad Elizabeth e a noi che Philip ha lottato con lo stress morale e psicologico del lavoro di spionaggio, ma ora sta diventando più chiaro che il suo ritiro non riguardava interamente i disincentivi. Voleva che la sua doppia vita fosse quella vera e Philip ora sembra insolitamente rilassato, persino felice.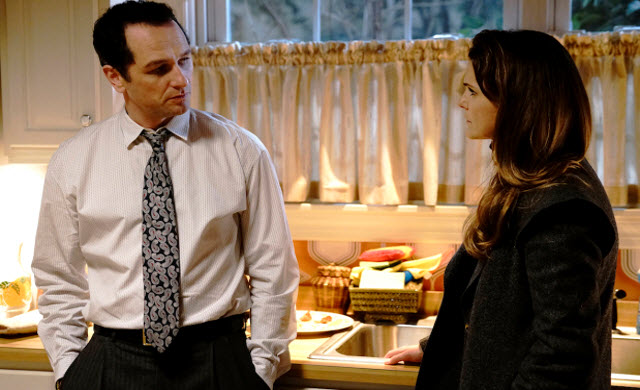 Non ci può essere dubbio che Philip sia diventato un "voltafaccia" nella Guerra Fredda. Almeno da parte di certi suoi ex compatrioti. Sta lavorando attivamente per minare il KGB nei suoi sforzi per respingere le riforme promesse da Gorbaciov. C'è una scena esplicativa verso la fine dell'episodio, quando Elizabeth riporta un tupperware pieno di "zharkoye" (una specie di spezzatino di manzo ndr), forse perché sente di aver bisogno di un gusto "di casa", di qualcosa che le ricordi la ricchezza culturale della Russia. Philip ha la tentazione di darci un paio di forchettate, nonostante abbia appena mangiato cinese, ma non si butta.
Philip mette in discussione l'assunto di Elizabeth secondo cui tutti quelli che tornano in Unione Sovietica la pensano esattamente come lei. Rispetto a Gorbaciov. Rispetto alla notizia di una possibile apertura di Pizza Hut a Mosca. Nella Piazza Rossa. Le suggerisce addirittura che le cose presto potrebbero cambiare e "aprirsi" al capitalismo. Elizabeth è inorridita. La vediamo temere che un tale progresso non solo mini, ma forse renda persino discutibile, tutto lo straziante lavoro del corpo e dell'anima che ha fatto negli ultimi 20 anni. Non è ancora pronta ad ammetterlo e potrebbe non esserlo mai. A Philip e a tutti noi è evidente che Elizabeth si aggrappi con tutte le sue forze a qualcosa che potrebbe invece esserle già scivolato via tra le dita.