Una cosa è quando il tuo matrimonio è minacciato perché non ti vedi mai e un partner si sente come se stesse sostenendo tutto il peso del mondo da solo. Un'altra cosa invece è quando sei sposata con qualcuno che vuole ucciderti. Bentornati, compagni, per la sesta e ultima stagione di The Americans. Iniziata mercoledì sera su FX con un episodio vivace intitolato "Dead Hand" che abilmente cattura l'attenzione e mette in moto il gioco finale della Serie. Philip ed Elizabeth Jennings, le spie sovietiche che vivono in mezzo a noi, sono ora ufficialmente su posizioni opposte alla Guerra Fredda, geopoliticamente e in cucina.
La stagione riprende nell'autunno del 1987, tre anni dopo il finale della stagione 5. L'inizio è già da solo un piccolo assaggio di quello che ci aspetta, non solo in questo episodio, ma in larga parte di questa stagione. Sulle note della elegiaca ballata "Do not Dream It's Over" di Crowded House (che veniva pubblicata proprio nella primavera di quell'anno) l'apertura dell'episodio gioca su un montaggio silenzioso che ci dà la nuova cifra della quotidianità di Philip ed Elizabeth.
Philip ha davvero lasciato lo spionaggio ed è diventato un buon borghese prodotto dal modello americano. Gira con la sua confortevole macchina decapottabile e impartisce lezioni ai dipendenti delle agenzie di viaggio su come avere "il tocco umano" negli affari. Sembra avere molto tempo libero, come assassino in pensione. Paige è al college. Henry è alla scuola privata nel New Hampshire, dove è diventato un giocatore di hockey con un branco di fan urlanti.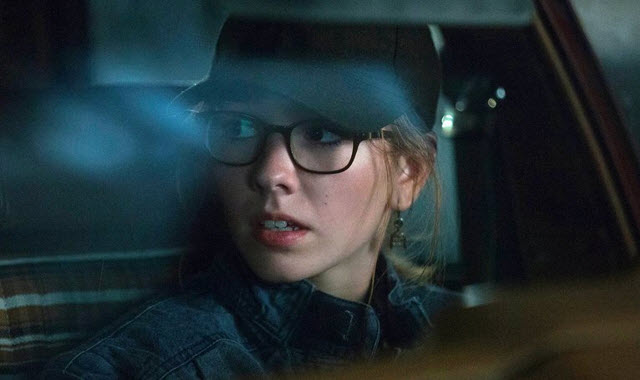 Elizabeth, d'altra parte, sta lavorando più duramente che mai. Il montaggio è una collezione di sue varie interpretazioni. La sciatta lavoratrice con gli occhiali, la seduttrice dai capelli lunghi, la donna d'azione con calato in fronte il suo berretto da baseball. Il messaggio principale che riceviamo durante l'episodio, è che Elizabeth è esausta e risentita della nuova libertà di Philip che nel frattempo ha occasione di guidare fino al New England per guardare Henry giocare e fare due chiacchiere con una bella mamma di un suo compagno di squadra.
Sono due i principali punti che vediamo sviluppati in questo episodio. Uno è ovviamente il rapporto tra i due coniugi Jennings, cifra portante dell'intera Serie The Americans. L'altro è il nuovo ruolo che ricopre Paige, ormai cresciuta e studentessa del college, che stringe amicizie ed è molto più sicura di sé di quanto ricordassimo nelle passate stagioni.
Paige è ora operativa, ma è ancora al riparo dalle peggiori cose in cui sua madre è così brava. Quando una giovane guardia della Marina colpisce Paige e forse compromette la sua copertura, Elizabeth sostiene che non sia un grosso problema. Quindi rintraccia l'uomo e lo colpisce alla gola. È l'unico momento violento in un episodio altrimenti molto tranquillo.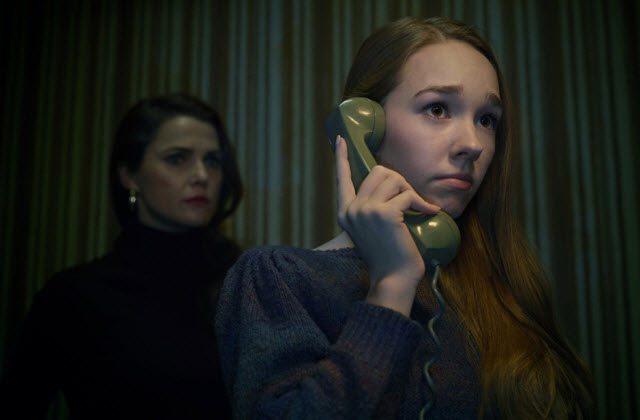 Il produttore esecutivo Joe Weisberg parla proprio del personaggio di Paige e di come la sua crescita sia il risultato di quello che Elizabeth ha sempre sperato:
"A volte [Paige] commette degli errori e desta qualche preoccupazione, ma nelle altre circostanze si comporta bene, ha successo e questo è grandioso"
Uno dei punti strategici di questa stagione, quindi, è il coinvolgimento di Paige nell'azione di spionaggio della famiglia. 
Ma come abbiamo detto il vero punto di forza di questo episodio è il nuovo atteggiamento che riguarda Philip ed Elizabeth. Il 1987 è l'anno dell'incontro a Washington tra Ronald Reagan e Michail Gorbačëv. Le prime avvisaglie della Perestroika non lasciano immuni nemmeno i protagonisti di questo episodio d'apertura della sesta stagione di The Americans.
Sesso, sorveglianza, un omicidio e un improvviso viaggio a Città del Messico, dove Elisabetta viene inviata da Claudia per incontrare un generale sovietico duro e anti-perestroika sono l'antipasto di quello che sta per succedere tra i due. Elizabeth viene a sapere che i sovietici hanno sviluppato un sistema chiamato "Dead Hand" che automaticamente affonderà gli Stati Uniti nel caso in cui un primo attacco americano annientasse la struttura di comando sovietica. Senza la necessità di alcun intervento umano. Scopre quindi che un membro del summit sovietico a Washington ha il compito di capire se Gorbačëv stia progettando di scambiare la "Mano Morta" in cambio della fine del programma di difesa missilistica "Star Wars". Fosse così, il presidente morirà entro 24 ore.
Di ritorno a Mosca, Arkady, ora vice direttore della direzione S, la branca del KGB che gestisce "illegali" come Elizabeth e Philip, cerca Oleg. Il pro-Gorbačëv Arkady è a conoscenza dell'incontro di Elizabeth e vuole sapere qual è la sua missione. Quindi si appoggia a Oleg per andare a Washington e contattare Philip e chiedergli di spiare la propria moglie. E, se necessario, "per fermarla".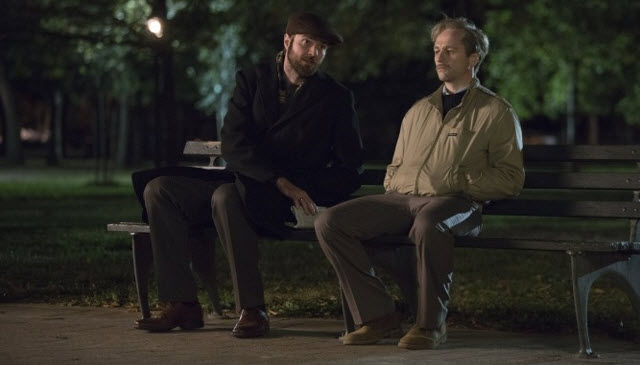 Questo ci permette di vedere che, nonostante i 3 anni passati, in Philip lo spirito spionistico non si è affatto sopito. È sufficiente un segno di gesso su una cassetta delle lettere, un indirizzo lasciato in una Cinder Bock ed ecco di nuovo Philip in gioco pronto a incontrarsi con Oleg di notte nel parco. Le vecchie abitudini sono dure a morire.
"È mia moglie"
dice Philip, ma Oleg tira fuori la carta del patriottismo: il futuro del loro paese viene deciso in questo momento. E non ha realmente idea di quanto sia vera questa affermazione.
Philip attende Elizabeth, che torna a casa tardi dopo aver ucciso il marinaio. "Devo parlare con te", le dice. Ma lei è esausta e arrabbiata e lo interrompe. "So che ti piace parlare" risponde con disprezzo rivolto allo straniero, amante degli Stati Uniti, che è diventato. E poi sale di sopra senza dirgli un'altra parola.
Cosa le avrebbe detto? E cosa stava pensando Elizabeth nell'ultima scena, mentre guardava il medaglione contenente la pillola di cianuro ora che sa del piano "Dead Hand"? Non ci sono risposte. Almeno fino al prossimo episodio di The Americans: "Tchaikovsky".