Ci eravamo lasciati con Lucifero che aveva abbandonato il tramite di Vince Vincente, lasciandolo morto; il signor Ketch sulle tracce dei Winchester per ripulire i loro errori e Rowena a caccia di dote con uomini facoltosi di mezza età…
Questo stupendo episodio di Supernatural – finalmente – si decide al alzare il po' l'asticella: le nostre aspettative sono state soddisfatte!
Nella 12×08, Lotus, di Supernatural
Cosa accadrà?
Qualcosa non va in una residenza della Chiesa… Al passaggio  dell'arcivescolo (in stile The Young Pope, scena stupenda) i crocifissi si girano al contrario!
Che sia l'ennesima possessione di Lucifero? Direi proprio di si!
I fratelli Winchester si trovano all'obitorio per controllare il corpo di Wallace Parker, un potente amministratore delegato di qualsiasi multinazionale, trovato con le orbite bruciate.
E guarda caso l'arcivescovo di Saint Louis era un suo grande amico… Il diavoletto ha deciso di saltellare da un arzillo self-made man a un uomo di chiesa!
Qui ritrovano la strana coppia Beyoncé e Jay Z che stanno proseguendo le indagini per conto loro.
Ho già detto quanto li adoro?!
Tornando al caso, il Cornuto demone non è durato molto nemmeno nelle vesti del potente vescovo.
Appena arrivati nella sede dell'arcivescovo, trovano una serie di cadaveri sparpagliati e il corpo dell'uomo con le solite orbite bruciate.
Evidentemente l'esorcismo tentato dai chierici non è andato a buon fine.
Ovviamente.
Che fine avrà fatto Lucifero? Cosa/chi c'è di più potente di un membro dell'alto rango della chiesa cattolica?
Suvvia ragazzi, solo una scelta poteva essere!
Il Presidente degli Stati Uniti!!!
Se devi giocare, è bene farlo in grande!
Il nuovo Jeff, con toccanti parole, cerca di tirare su il morale al suo staff dopo aver procurato la morte di un suo membro: lo ha beccato a parlare da solo.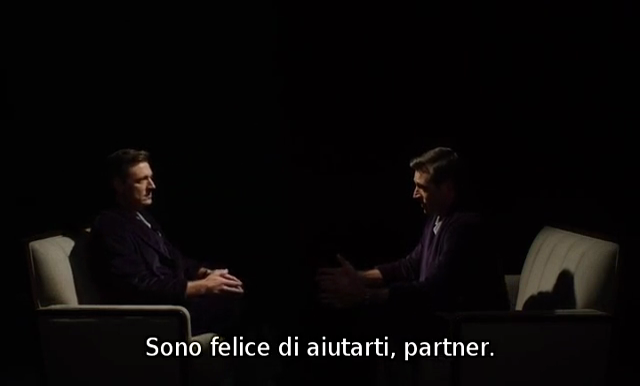 Sembra che nessuno si sia ancora accorto della differenza… Nemmeno la sua amante Kelly se ne rende conto, anzi!
Sembra che le sveltine nascoste le diano parecchio piacere!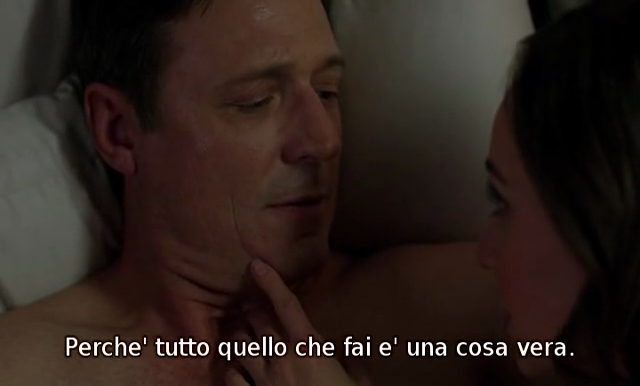 Il mio adorato Crowley, spremendo un po' le sue vecchie fonti ancora devote, riesce a scoprire la verità sulla nuova identità di Lucifero e avvisa la Scooby Gang.
Direi dalle loro facce che la mossa è stata azzeccata.
Come faranno anche solo ad avvicinarsi al Presidente??
Intanto, quel demonio di Jeff si sta muovendo in anticipo, inducendo il suo capo della sicurezza a cercare una coppia di malati di mente che lo credono Satana e vogliono assassinarlo.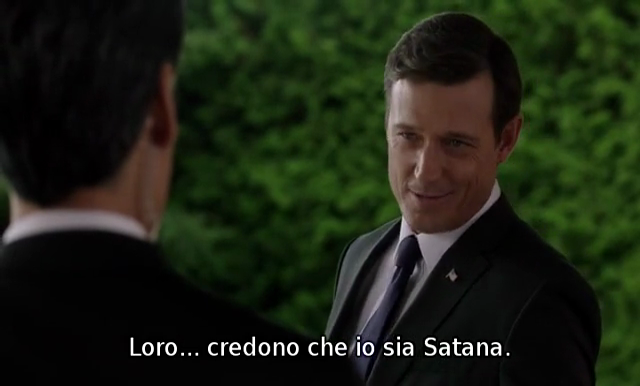 Che la spedizione punitiva abbia inizio!
Nel bunker, Sam, persona lungimirante, si rende conto che la situazione gli sta sfuggendo di mano e chiama Mick Davies, il padron della sezione londinese degli Uomini di Lettere (li avevamo incontrati qui), ma subito riattacca…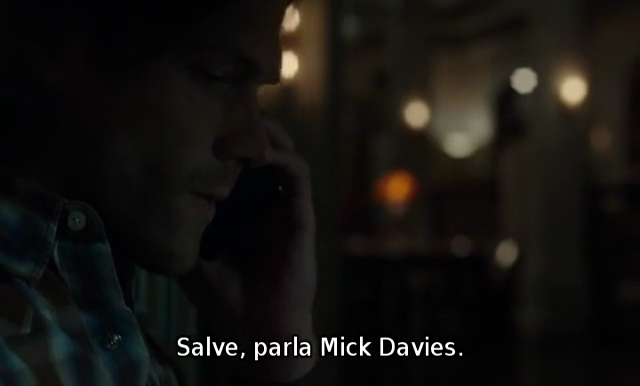 Mentre la gang vara numerosi piani inverosimili, A da bocciare, B peggio, C improponibile… Che fare?
Rowena e il suo nuovo amante stanno bisticciando a causa del tradimento di lui (ha trovato una nuova ereditiera da spolpare), e mentre sono al culmine del litigio compare Crowley, che senza pensarci più di tanto, schiocca le dita e riduce in poltiglia l'omuncolo.
Lo sguardo adorante della madre è di una tenerezza assoluta!
Nel frattempo, il demoniaco Presidente se la spassa con la sua segretaria, che casualmente gli mette in testa un'ideuzza niente male: facciamo un bel figliolo?????
E perché no?
L'eredità di Lucifero dovà uscire da qualche parte vero?
E infatti, detto – fatto!
La radio angelica tintilla nella testa di Castiel fino quasi a fargliela scoppiare: il pargolo è stato infornato!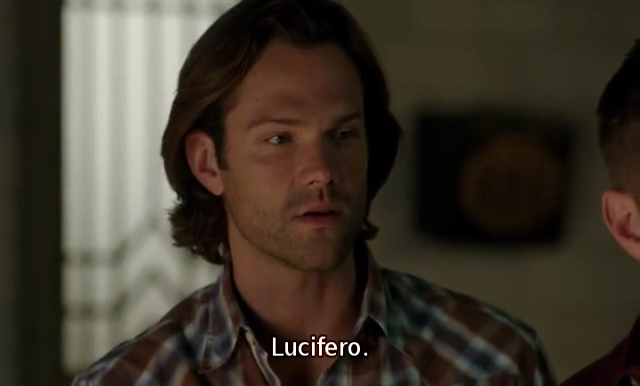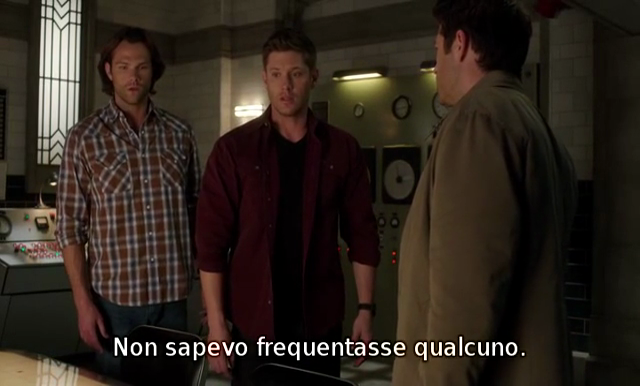 Come se non bastassero i problemi!
Si mettono in marcia, ma vengono bloccati da una pattuglia presidenziale pronta a fargli fuori.
Quando sembra che tutto stia per precipitare, un' auto nera, sospetta, accosta, e un uomo con un lanciagranate in mano fa fuori tutti, suggerendo a Cass di ripulire la memoria degli agenti.
Ecco a voi Arthur Ketch, il "ripulitore" degli Uomini di Lettere inglesi, che avevamo già incontrato in precedenza, ma ci avevamo  mostrato solo le mani tatuate.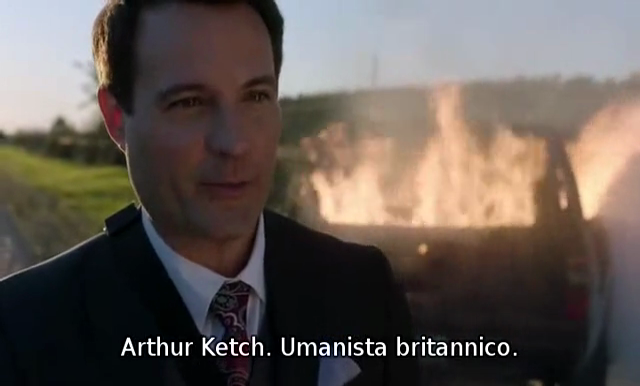 Spiega alla gang che il signor Davies ha intercettato il messaggio di aiuto di Sam, anche se aveva riattaccato in tempo, e l'avevo spedito ad aiutarli. Per fortuna?!
Tra chiacchiere di circostanza e una sbirciatina ai giocattoli della sezione britannica che sarebbero a loro disposizione, una volta chiuso l'accordo di cooperazione, Sam e Dean decidono di vuotare il sacco.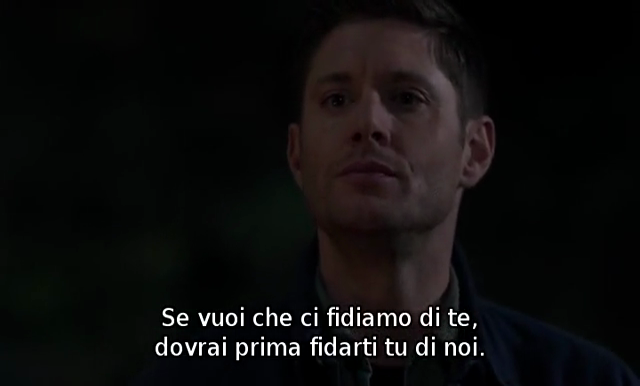 C'è troppo in ballo e un aiuto non sarebbe male.
Soprattutto visto che Ketch è in possesso di una bomba angelica in grado di espellere ogni genere di possessione dal tramite che li ospita.
Sembra l'unica nuova opzione valida. È l'ora di studiare un piano.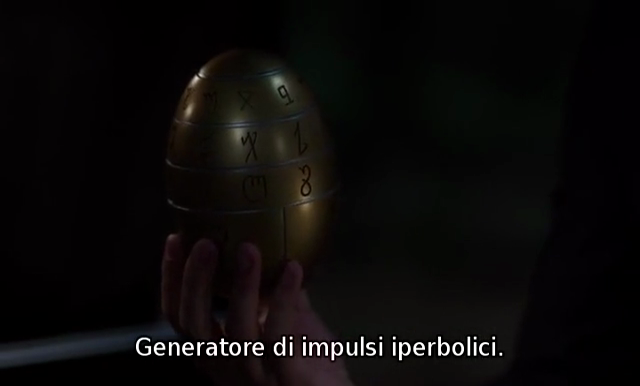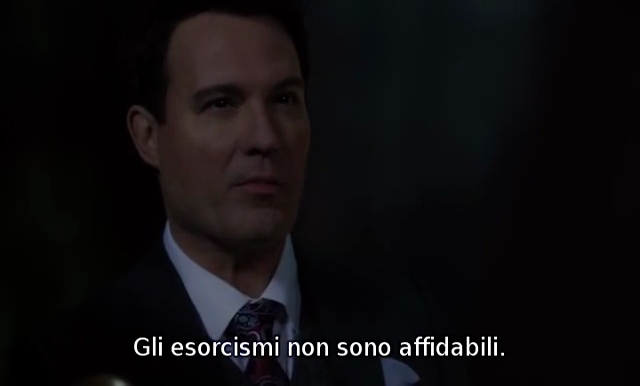 La Scooby Gang con Rowena si ritrova nel bunker, e aspettano che Crowley prelevi Kelly la gravida per metterla al corrente del casino.
Sembra titubante, ma la prova del nove la fornisce Cass: fa mettere alla donna la mano su una bibbia, che subito prende fuoco.
"Accendi il diavolo in me" sarebbe la perfetta colonna sonora per questa scena!
Ok, si è fatta capace – più o meno – ed è pronta a cooperare.
Trovano il modo di portare Jeff the Devil in un motel, e mettendo fuori gioco la scorta provano la bomba uovo.
E dannazione funziona!!!
Dopo attimi di puro panico, il presidente è a terra svenuto, mentre Lucifero è sparito in una nuvola di fumo.
Che sia davvero arrivato il momento di festeggiare?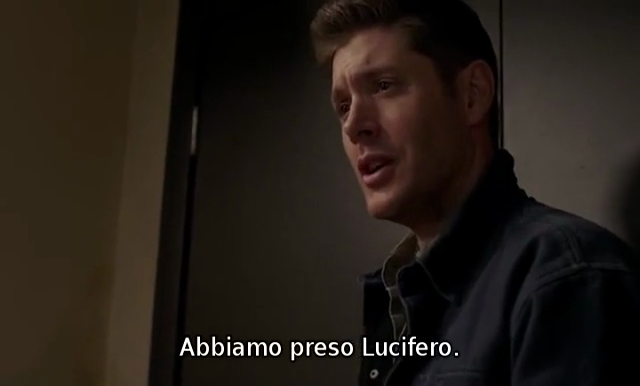 No.
Per due motivi. Il primo è che Sam e Dean vengono accusati del tentato omicidio del Presidente e portati via incatenati;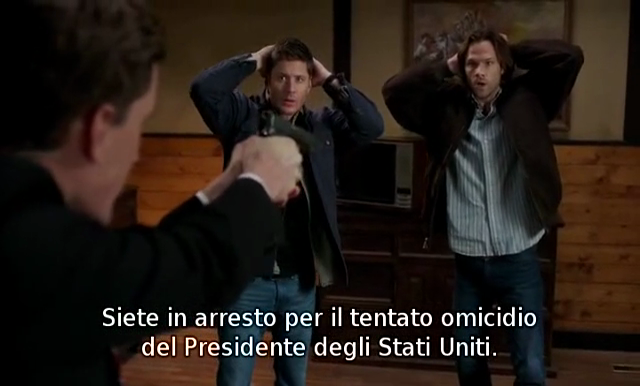 il secondo è che Kelly, nonostante il monito di Castiel, gli sfugge da sotto il naso per scappare con il piccolo demonio in grembo.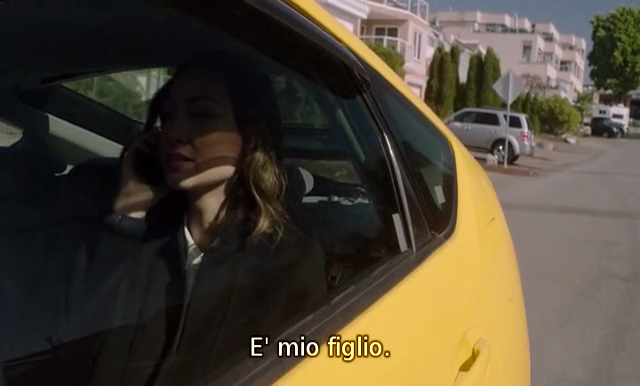 Benissimo!!!
Non poteva concludersi meglio
il mid season di questa stagione
di Supernatural!
E con ansia e gogò, i fratelli Winchester ammanettati, Kelly in fuga, Crowley e Rowena spariti, Castiel in preda al panico e mister Ketch andato via…
Ci rivediamo il mese prossimo!