Attenzione: evitate la lettura se non volete imbattervi in spoiler sulla 6×09 di Suits.
Da quando ho visto la nuova puntata di Suits non riesco a stare più seduta. Questa settimana gli sceneggiatori hanno davvero superato se stessi. Andiamo a vedere insieme cosa ci ha riservato la 6×09. Parola chiave: emozioni.
"The hand that feeds you" titola il nono capitolo della sesta stagione di Suits. Un'apertura profonda, intensa, esattamente come i quaranta minuti passati insieme a nostri avvocati del cuore. C'è di nuovo una confusione pazzesca, su tutto. Il patto per l'uscita di Mike viene stracciato e rimesso in piedi centocinquantamila volte così come la possibilità per Rachel di uscire vincitrice nel caso pro-bono. Persino la felicità amorosa di Louis è messa in discussione. E' difficile capirci qualcosa e prevedere come l'episodio (e l'intera stagione) andrà a finire. Il nostro cuore rimbalza ad ogni nuova scena, ad ogni scambio di battute tra Mike e Harvey.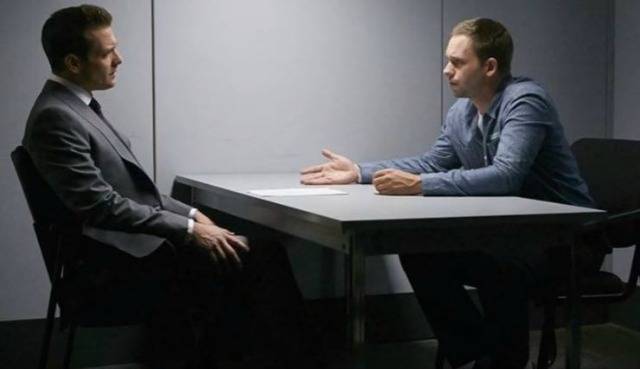 Fin dal primo fotogramma possiamo intuire quanto la 6×09 di Suits sarà cruciale. Louis porta Donna con lui a fare i fanghi. La sua abitudine di andare da solo viene infranta perchè ha bisogno di consigli e conforto. Il suo nuovo amore gli sta dando filo da torcere. E solo Donna può dirgli le cose giuste. D'altro canto, passando a questioni più serie, anche Harvey sta facendo fatica. Far uscire Mike pare davvero una mission impossible. Tra i due, Cahill, Gallo e Dennis sembra di stare dentro ad un incontro di boxe. Accordi segreti, piccoli scambi di favore, testimonianze false. Chi la spunterà alla fine?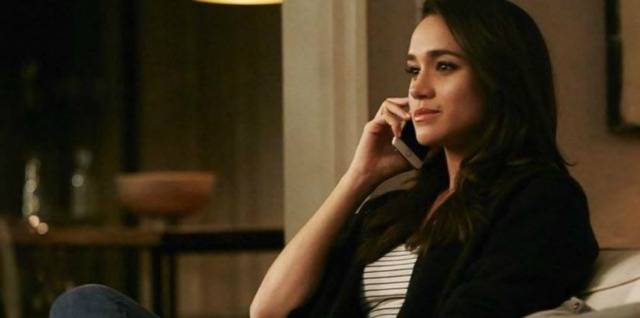 Un paragrafo a se stante meritano gli ultimi due minuti della 6×09. In Suits, sappiamo già bene, il gusto per il pathos e la buona musica è ampiamente diffuso. E nuovamente gli autori sono riusciti a rendere nella maniera giusta un momento cruciale. Le note dolci e al tempo stesso ritmate di "Beneath The Surface" dei Demons of Ruby Mae ci accompagnano all'evento che tutti stavamo aspettando. Mike esce di prigione e come prima cosa si assicura con Harvey di avercela fatta per davvero. Subito dopo si accorge che Mr Specter non è arrivato da solo. La sua bellissima fidanzata è lì ad aspettarlo. Il loro abbraccio è commovente. Da brividi. E noi ci siamo sciolti come neve al sole.
Un saluto va come da tradizione agli amici della pagina di Suits Italia!