Bentornati con la recensione del sesto episodio della terza stagione di Riverdale. Archie è finalmente un elfo libero (gli amanti di Harry Potter apprezzeranno), ma nonostante questo è costretto alla fuga. Le cose stanno diventando troppo pericolose e tutti dovrebbero cominciare a correre ai ripari.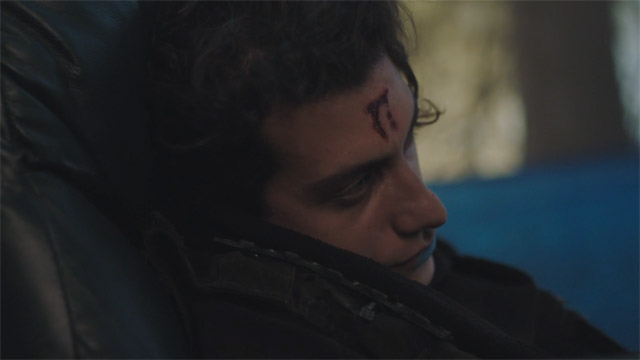 Siamo solo al sesto episodio e il numero dei morti è cresciuto esponenzialmente. Dopo Ben, Dilton e il signor Norton, alla lista si aggiungono tre criminali e il povero Joaquin. E pensare che ero convinta che sopravvivesse e tornasse con Kevin. Purtroppo sappiamo che a Riverdale tutto può succedere e nessuno è mai al sicuro. Questo lo sanno bene Betty Cooper e Alice Cooper, ma toccheremo questa questione dopo.
Innanzitutto, voglio capire quale sia il gene che non funziona nella famiglia Blossom. Non riesco a capire come in questa famiglia, a parte Cheryl, non ci sia nessuno che non abbia un'aria inquietante e losca. E ogni posto in cui vanno ad abitare riesce a farti avere gli incubi per almeno due settimane. Probabilmente cercano di proposito posti inquietanti per far crescere l'aria di mistero attorno alla loro famiglia.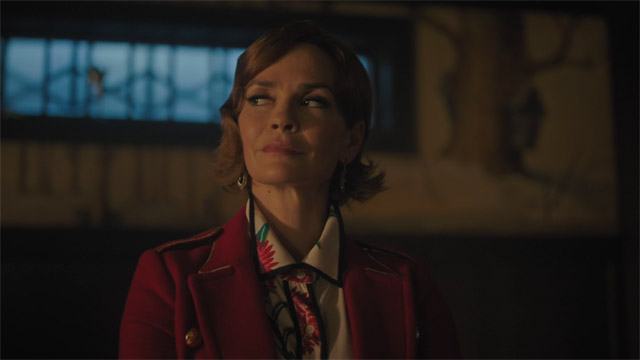 E dunque arriviamo a questo episodio. Episodio in cui si scopre non solo che il padre di Dilton è morto anni or sono, ma che quello che si credeva fosse un suicidio, in realtà era un omicidio. Un omicidio per avvelenamento da Oleandro. C'è solo una persona che coltiva questa pianta, Penelope Blossom. Nonostante al confronto con Betty abbia negato di essere coinvolta, non ne sono sicura. Quando una inquietante come lei, una che dice che se l'avesse avvelenato avrebbe usato qualcosa di non rintracciabile, dice queste cose, c'è qualcosa che non quadra. Innanzitutto è lei che ha trovato il signor Doiley ed è sempre lei la persona che lo ha accusato di aver avvelenato il preside Featherhead.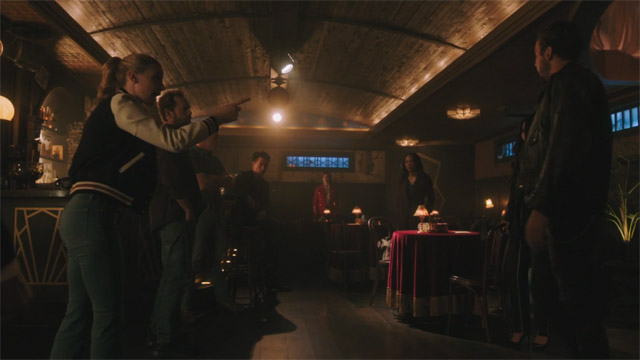 Ma è troppo facile scaricare la colpa su qualcuno che è morto e non può difendersi. E poi viene fuori che il suicidio era in realtà un omicidio. Scopriamo che lo sceriffo Keller ha insabbiato la questione e lo stesso ha fatto la giornalista di Riverdale, Alice. Ma per quale motivo? È questo che non riesco a capire. Per salvarsi dall'eventualità che – qualora l'assassino fosse lo stesso della notte di ascensione del The Midnight Club – non avrebbe spifferato il loro coinvolgimento nella vicenda?
Non riesco a capire. Perché se questo è vero, se è per paura che hanno insabbiato l'omicidio, perché Alice ha detto cosa è successo quella notte alle persone della fattoria? E poi potevano evitare il coinvolgimento nella faccenda se il resto del gruppo avesse testimoniato che nessuno era al corrente di quanto successo.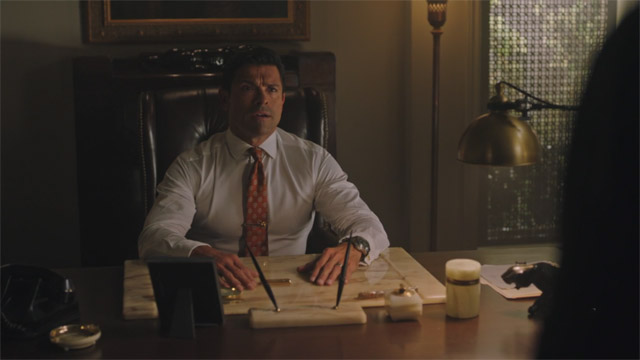 A questo mistero inspiegabile, si aggiunge quello della morte del signor Norton. Come ci fa notare Jughead, tutte le sue mosse erano dettate dalle carte di quel gioco orribile. Pensare a un coinvolgimento diretto tra Norton e il signor Lodge è la cosa più logica. Il signor Norton, vi ricordo, lavorava per il signor Lodge. Ma se è vero che il signor Lodge usava le carte per decidere le mosse di Norton, chi altro ha sotto la sua ala protettrice? Chi sono le altre persone che comanda a bacchetta come fossero pedine sulla sua scacchiera personale?
E se c'è lui dietro tutto questo, allora ha ucciso lui il preside Featherhead e il padre di Dilton Doiley. Se il gioco è uscito allo scoperto la colpa è sua. Come ha detto Jughead, Riverdale non è altro che il tabellone reale e in 3D della sua partita a G&G. Probabilmente è rimasto così folgorato da questo gioco che ne è diventata un'ossessione e, non bastandogli più la versione fantastica, ha deciso di portarlo nel mondo reale. Con il signor Lodge tutto è possibile. Ha comprato tutta Riverdale per renderla il suo parco giochi personale, non mi aspetterei nulla di diverso da lui.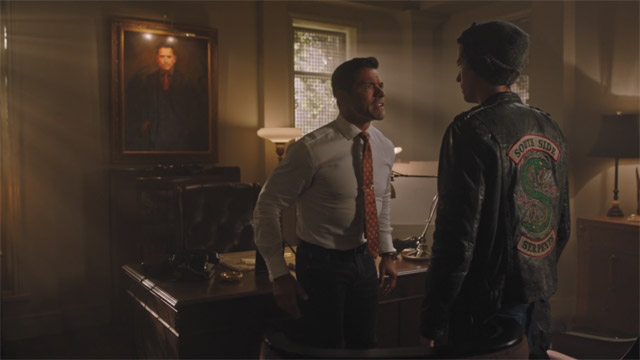 Poi c'è tutta la storia di Archie e del tentativo di tenerlo rinchiuso per poterlo controllare. Stando a quanto diceva l'ormai defunto Joaquin, a quest'ora Archie dovrebbe essere morto. E quindi ho pensato: c'è solo una persona che lo vorrebbe morto e questa persona è Hiram Lodge. Deve esserci lui dietro tutto ciò. Lui ha incastrato Archie, lui gestiva le mosse del direttore del riformatorio, lui è la persona che lo voleva morto. È lo stesso che durante il party di ascensione ha portato la droga e, così facendo, avendo tutti sotto l'effetto della Jingle Jangle, non avrebbe avuto testimoni.
Poi, però, penso a quanto successo ad Alice e Betty e non ne sono più così sicura. Perché Hiram Lodge non sarebbe così stupido da a) andarsene vestito in giro da Gargoyle King con la possibilità di essere scoperto b) non andrebbe a casa Cooper a spaventare le due donne sapendo che anche qui avrebbe potuto essere scoperto c) non avrebbe mai organizzato una gang di Gargoyle essendo già a capo di una gang mafiosa. Poi non so se una gang di tizi travestiti da Gargoyle fa più paura di una gang mafiosa, non mi interessa la scala gerarchica delle gang di malandrini.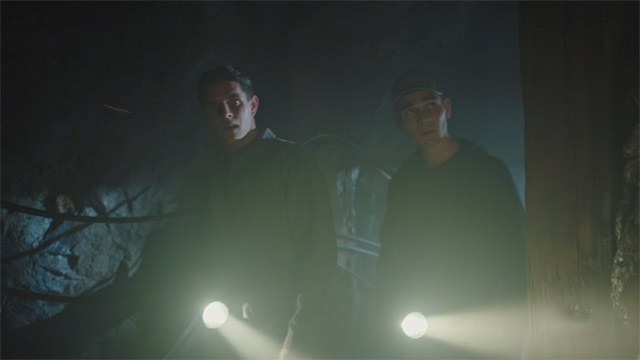 Non so, questa puntata mi ha confuso parecchio. Dopo una sfilza di episodi ben fatti, questo mi ha un po' deluso. Ha portato più confusione che chiarezza. Pensavo che, procedendo su questa strada, saremmo arrivati presto a una conclusione. Inoltre, più vanno avanti le puntate di Riverdale e più mi rendo conto che la possibilità che ci sia la magia in città diminuisce.
Ed è un peccato. In questo episodio avevo collegato gli strani avvenimenti del gioco nelle miniere di Riverdale, con gli avvenimenti nelle miniere di Greendale. Chi ha visto le Chilling Adventures of Sabrina (Le terrificanti avventure di Sabrina) sa bene che le miniere sono un luogo principale della storia. Questa era l'occasione per far coincidere le due serie e regalarci un bel cross-over.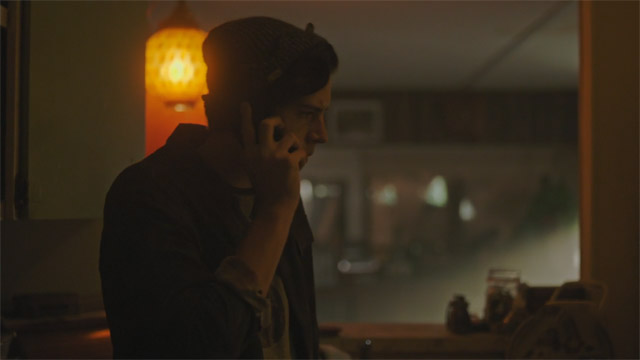 L'unica cosa che rimane misteriosa e che potrebbe tenere viva l'ultima speranza che ci sia magia a Riverdale è la questione delle convulsioni. Prima Betty dopo aver visto i suoi nipoti neonati svolazzare nel retro del suo giardino durante la riunione di una setta col nome da reality di Barbara D'Urso su Canale 5, La Fattoria. Poi Ethel, dopo aver cominciato a giocare a G&G e dopo aver cominciato a frequentare Gracie di Orphan Black, ovvero la figlia del capo della fattoria. E adesso Josie. Josie ha le convulsioni subito dopo l'intervento di Gracie e mentre lo sceriffo Minetta le chiede di Archie che è legato al gioco.
Quest'ultimo fatto mi ha portato a pensare che la fattoria abbia a che fare con le convulsioni, ma potrebbe essere la combinazione di G&G e della suddetta setta a provocare queste pericolose crisi? E potrebbero queste crisi essere dettate da un elemento magico introdotto dai membri della fattoria?
Ancora domande e niente risposte. Questo episodio di Riverdale brulica di domande e non accenna a dare minimamente risposte, se non contiamo la prova di innocenza di Archie, prova gentilmente fornita da un'inconsapevole signor Lodge a sua figlia Veronica.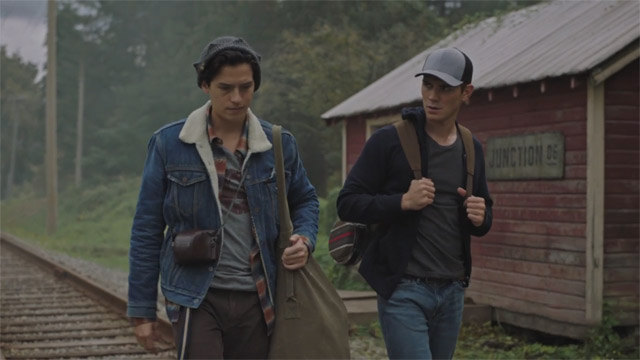 Per quanto riguarda Archie, mi dispiace che senta il bisogno di dover andare via. Certo, fossi in lui, recuperato il criceto Jon che ci sta dando soddisfazioni in questa stagione di Riverdale, anche io andrei via a gambe levate. In città lo vogliono morto, il signor Lodge tenterà ancora di metterlo nei pasticci, la cosa migliore da fare è sparire. Però un po' mi dispiace, perché cominciavo a pensare che sarebbe diventato meno fastidioso rispetto alle precedenti stagioni.
La scena in cui cammina sui binari del treno assieme a Jughead, mi è piaciuta molto. Mi ha ricordato più celebre scena di Stand by Me – Ricordo di un'estate, film del 1986 diretto da Rob Reiner e ispirato, ancora una volta, a un racconto di Stephen King, ovvero Il Corpo (The Body). Che gli sceneggiatori stiano basando gli episodi sui capolavori del signor King? Chissà. Ad ogni modo, la scena è stata girata esattamente come la scena di Stand by Me. I ragazzi sono sui binari del treno e lentamente l'inquadratura si allontana, riprendendoli mentre continuano a camminare, ma sta volta dall'alto.
È pur vero che questa scena in particolare, quella dei binari, è una delle tra le più riproposte, emulate. Basti pensare a Stranger Things che ce la ripropone più volte. I fratelli Duffer stessi hanno ammesso di aver voluto omaggiare il capolavoro di Rob Reiner nella serie.
Speriamo solo che in Riverdale sia una scelta consapevole, almeno renderebbe meno inutile questo episodio così pieno di domande e vuoto di risposte.
Per questa settimana è tutto, alla prossima
Halleloo!