Bentornati con la recensione dell'ottavo episodio della sedicesima stagione di Grey's Anatomy, My Shot. Per come l'ho vista io, questa è stata una puntata tributo a Meredith Grey.
Un viaggio, se vogliamo essere precisi, che ha ripercorso tutte le tappe più importanti della sua vita da quando l'abbiamo conosciuta. Un esempio e un promemoria costante di tutti gli ostacoli e di tutte le vittorie che hanno visto la nostra amata Meredith protagonista. E ti fa riflettere. Non capita a tutte le serie tv di avere la possibilità di vedere crescere i personaggi amati per sedici anni. Sedici anni sono tantissimi dal punto di vista narrativo. Sono quasi due decenni di storia che ci è dato conoscere, che abbiamo la fortuna di conoscere. Storia che, concedetemelo, abbiamo vissuto anche noi, in prima persona, con tutti i personaggi che si sono alternati sullo schermo.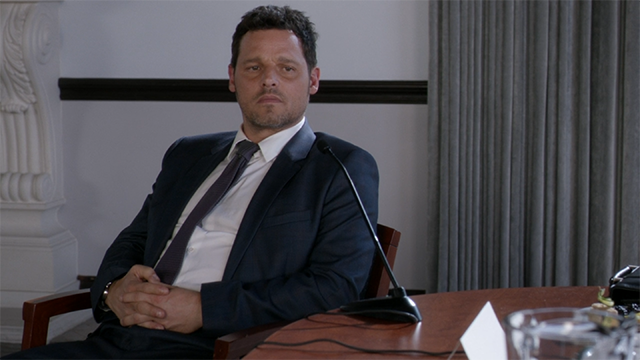 Tutti i drammi, tutte le morti, tutte le vittorie, tutti gli addii, tutti gli amori e le amicizie. Noi c'eravamo e, seppur attraverso una lettera o un flashback, oggi, in questo episodio di Grey's Anatomy, quelle persone sono state onorate: tutte. C'eravamo durante ogni stupida e sconsiderata scelta fatta da Meredith, eravamo lì con lei a sperare che non venisse beccata o che, almeno, non fosse cacciata dall'ospedale. Eravamo lì con lei durante i lutti che l'hanno colpita e che, in qualche modo, hanno colpito anche noi. Siamo rimasti al suo fianco con il fiato sospeso durante le sue turbolente gravidanze e durante la nascita di Bailey, pregando fino all'ultimo secondo che la nostra dottoressa sfortunata non morisse sotto i ferri.
Eravamo con lei quando ha dovuto subire la morte di Derek e abbiamo affrontato con lei la devastazione che è seguita a quel tragico evento. L'abbiamo vista dire addio alla sua persona e tirarsi su, rimettersi in piedi e cominciare a camminare da sola in quel mondo che non aveva mai conosciuto senza Cristina. Eravamo con lei mentre il suo rapporto con Alex si intensificava, acquisendo sempre più spessore e valore fino a renderlo il suo nuovo Cristina, il suo nuovo migliore amico. L'abbiamo vista accogliere nella sua vita due nuove sorelle, Maggie e Amelia che si sono trasformate nella sua più grande rete di supporto.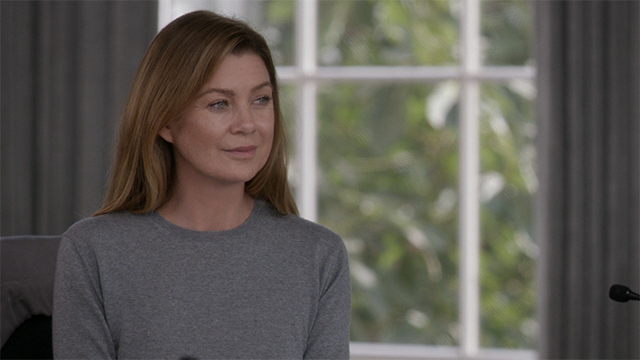 Eravamo lì quando ha preso la decisione di aprire gli occhi e smettere di guardare dall'altro lato. L'abbiamo vista rischiare tutto, la sua vita, la sua carriera, la sua reputazione, ma soprattutto la sua libertà e la sua famiglia. Abbiamo tifato perché riuscisse a conservare la sua licenza medica e perché potesse continuare a fare la differenza, cercando di cambiare il sistema sanitario statunitense. Ne ha fatta di strada Meredith Grey da quando si è accorta che sì, lei è il sole.
You are a gifted surgeon with an extraordinary mind. Don't let what he wants eclipse what you need. He's very dreamy, but he's not the sun, you are.

Sei un chirurgo dotato con una mente straordinaria. Non lasciare che ciò che vuole eclissi ciò di cui tu hai bisogno. Lui è affascinante, ma non è il sole, tu lo sei.

-Cristina Yang a Meredith Grey – 10×24
Un po' egocentrica, ma brilla di una luce non indifferente. Brilla così tanto Meredith Grey che è impossibile fermarla. È impossibile arrestare o cercare di sopprimere la sua bellezza, perché riuscirà sempre a trovare un modo per brillare, più forte, più intensa e più determinata di prima. E questo episodio di Grey's Anatomy ne è la prova. È la prova che Meredith è speciale, è la prova che Meredith è il sole.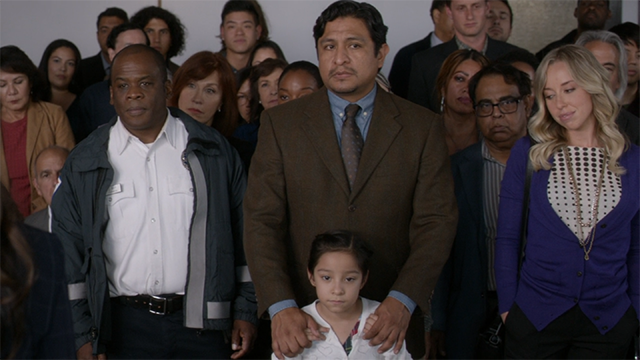 Vedere tutti i suoi pazienti riuniti all'udienza per la sua licenza, pronti a testimoniare in suo favore è stato emozionante. E ammetto che mi potrebbe essere sfuggita qualche lacrima, soprattutto quando ho visto Katie Bryce. Può sembrare stupido, ma averla lì è stato davvero toccante. Sentirle raccontare la sua storia, riconoscere quella ragazzina fastidiosa e spocchiosa, ma ritrovarla matura, cresciuta e riconoscente è stato bellissimo.
E sì, l'avevamo vista qualche tempo fa, ma è una storia che riesce sempre a emozionarmi perché è stata la prima paziente di Meredith e allo stesso tempo la prima paziente Merder (qui i 10 momenti in cui ci hanno fatto sognare). Purtroppo, nonostante siano passati millenni dalla morte di Derek, non posso che continuare ad amarli all'infinito.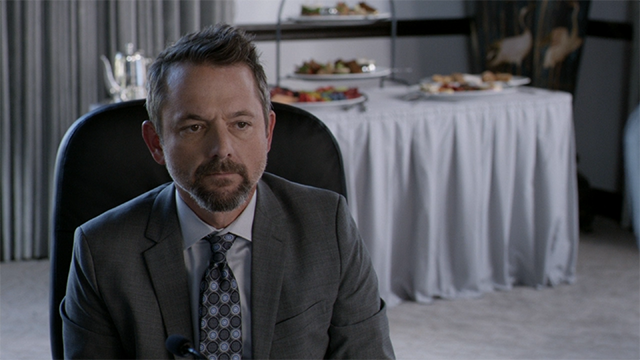 Rimanendo sull'argomento Derek, ammetto di aver completamente rimosso il volto dell'idiota che l'ha ucciso e non l'ho riconosciuto finché non hanno mostrato i flashback. Penny la riconobbi all'istante, ma era passato relativamente poco tempo dalla tragica morte di McDreamy e il suo volto era ancora ben impresso nella mia mente. Mentre questo dottor Castello l'avevo completamente rimosso, cancellato. Non è bello da dire, ne sono consapevole, ma karma is bitch! Il tizio è morto, ma non prima che Meredith gliene potesse dire quattro. E che soddisfazione!
È stato bello sentire nominare Callie Torres, Arizona Robbins (qui le notizie sul probabile spin-off Calzona) e April Kepner. Ammetto che non sono riuscita ad accettare del tutto l'idea che le mie Kepzona non ci siano più perciò anche sentirle nominare, mi anestetizza momentaneamente il dolore al cuore. È stato molto interessante seguire le testimonianze dei presenti e assistere al confronto prima tra Richard e Miranda e poi tra Miranda e Meredith. Tutto è bene ciò che finisce bene, no? Per un attimo sono rimasta delusa dalla reazione di Bailey, ma fortunatamente è tornata in sé ed è riuscita a fare la cosa giusta.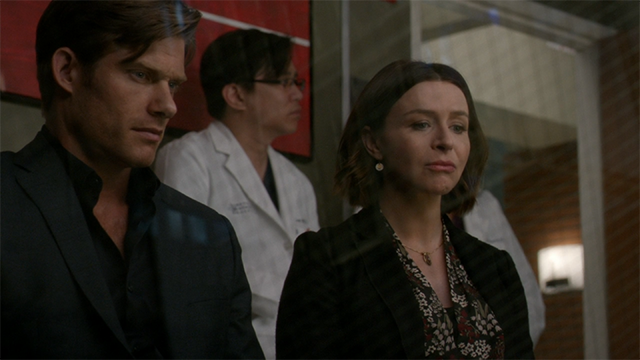 Piccola digressione sulla situazione Link-Amelia-Owen-Teddy. Quanto è stata carina Teddy ad accompagnare Amelia e Link in ospedale, a starle accanto in ogni istante e a darle supporto? Questo è quello che voglio vedere, un bel po' di sostegno reciproco e chissà, magari questo potrebbe essere l'inizio di una bella amicizia, oltreché di una collaborazione. Atticus come al solito, si conferma essere l'uomo ideale. Bello, premuroso, dolce e incredibilmente sexy anche quando se ne sta seduto come un comune essere umano. Al momento è il personaggio più sexy nel cast di Grey's Anatomy a mio parere.
Scusa Jackson, ma ultimamente il tuo comportamento ha fatto calare il mio interesse nei tuoi confronti e quella specie di riavvicinamento a Maggie, tra l'altro in un momento di debolezza, non è andato a tuo favore.
Tornando a Meredith. In cuor nostro, sapevamo tutti che non avrebbe mai perso la licenza. Non poteva perderla. Che senso avrebbe avuto Grey's Anatomy se Meredith Grey non avesse più potuto essere un medico? Ad ogni modo, sono felice ed entusiasta di questo episodio. È stato un vero e proprio tributo alla vita della nostra protagonista al termine di una storyline che ho trovato estremamente interessante e che spero non si concluda con questo processo. Voglio ancora vedere la Grey battersi per cercare di cambiare il sistema sanitario statunitense, voglio ancora vederla battersi per i più deboli e voglio che lo faccia con quel camice addosso, l'unica divisa che dovrebbe indossare.
Per questa settimana è tutto, alla prossima, halleloo!