L'attesa è finita! Dopo l'annuncio lanciato esattamente un anno fa e la grande quantità di notizie, ipotesi e trailer che sono stati rilasciati nell'ultimo periodo, finalmente abbiamo visto 3 delle 5 parti totali di Crisis on Infinite Earths, il crossover che vede protagonisti la maggior parte degli eroi che conosciamo dell'Arrowverse televisivo della The CW.
Avevamo lasciato Nash Wells che, ingannato dall'Anti-Monitor, apre la prigione dove era rinchiuso, dando il via alla crisi. Il villain ha come scopo quello di creare un nuovo Universo lanciando un'onda di anti-materia in grado di eliminare ogni Terra presente nel multiverso.
Queste prime tre parti hanno apparecchiato la situazione, il 14 gennaio vedremo le altre due.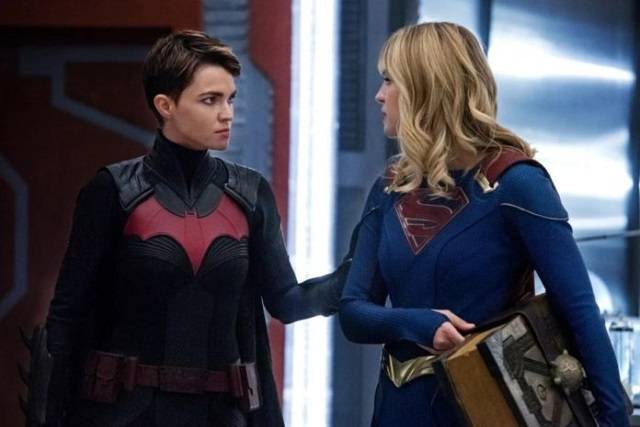 La decisione di spezzare il crossover l'ho trovata una buona idea, poiché questi primi tre episodi sono stati un'introduzione, una preparazione alla lotta vera e propria che sicuramente si consumerà nelle ultime due ore.
Diciamo che ci ha messo un po' a carburare Crisis on Infinite Earths, però dobbiamo ammettere che non è stato un cattivo prodotto, anzi, nel complesso la trama, anche se contorta, è molto supereroistica ed epica. Bisogna dire che il miglior episodio anche stavolta se lo porta a casa The Flash, la sua parte è stata quella più coinvolgente e adrenalinica, probabilmente anche perché si tratta dell'episodio dove nel concreto accadono più cose, in particolar modo si trova una soluzione all'onda apocalittica di anti-materia.
Nei primi due episodi abbiamo visto essenzialmente il reclutamento da parte di Monitor, e della sua "nuova assistente" Harbinger, degli eroi che conosciamo per avvertirli e prepararli alla crisi in atto.
L'assetto principale dei paladini reclutati dai due era composto inizialmente da Supergirl, Superman (quello di Terra-38, interpretato da Tyler Hoechlin) con Lois Lane e il loro pargolo appena nato, Flash e Iris, seguiti poi da Cisco, Frost e Ralph, Arrow, Mia (la figlia di Oliver Queen) e Diggle, Batwoman, Sarah Lance, Ray Palmer e J'onn J'onnz. Essenzialmente si tratta dei personaggi presenti nel poster promozionale dell'evento, ai quali ovviamente se ne sono aggiunti molti altri.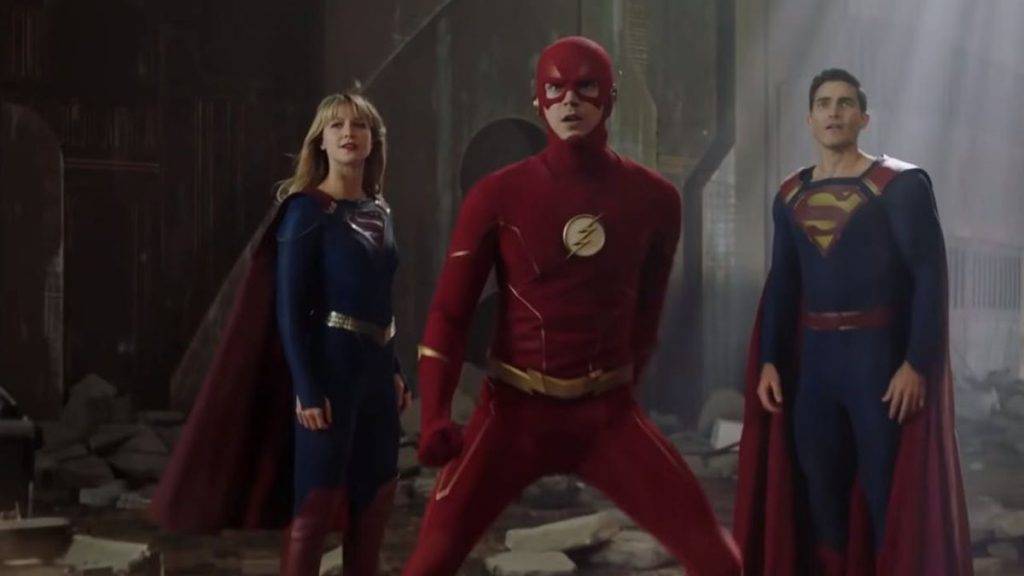 Il compito di questi eroi era quello di fermare l'onda di anti-materia e allo stesso tempo trovare i cosiddetti Paragon, tradotti nella versione italiana in Campioni: sette antichi eroi, gli unici in grado di contrastare Anti-Monitor. I primi due sono già noti: Supergirl impersona il Campione della Speranza e Sarah Lance quello del Destino.
Sarà compito loro trovare i restanti che, si scoprirà verso la fine, saranno Batwoman nei panni del Campione del Coraggio, Superman di Terra-96 (interpretato nuovamente da Brandon Routh, che aveva vestito i panni dell'eroe d'acciaio nel film Superman Returns) come Campione della Verità. Il professor Ryan Choi, direttamente da Supernatural come futuro nuovo Atom, rappresenta il Campione dell'umanità. J'onn J'onnz come Campione dell'onore e Barry Allen come Campione dell'amore.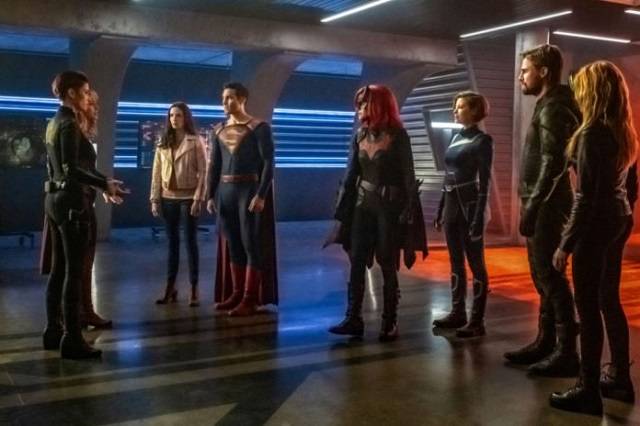 Mentre metà squadra si dedica alla ricerca dei vari Campioni, nella terza parte vediamo il team Flash dedicarsi alla distruzione della torre di controllo dalla quale partiva il getto di anti-materia. Si viene a scoprire che ad alimentarlo sotto costrizione era il Barry Allen di Terra-90, già visto lo scorso anno. Grazie poi all'aiuto di Jefferson Pierce, conosciuto ai più come Black Lightning, protagonista dell'omonima serie sempre targata The CW, riescono a trovare un modo per invertire il flusso di energia negativa, a una condizione però: Flash avrebbe dovuto sacrificarsi nel farlo.
Ecco che noi fan credevamo fosse arrivato il fatidico momento di Barry, aspettato e sofferto per tutta la sesta stagione dello show, quando invece a perdere la vita è stato Flash di Terra-90, il quale si immola volentieri per l'amico e per la sua famiglia, permettendogli di vivere e riabbracciare coloro che ama. Una scena commovente, la migliore di Crisis on Infinite Earths dal punto di vista emotivo.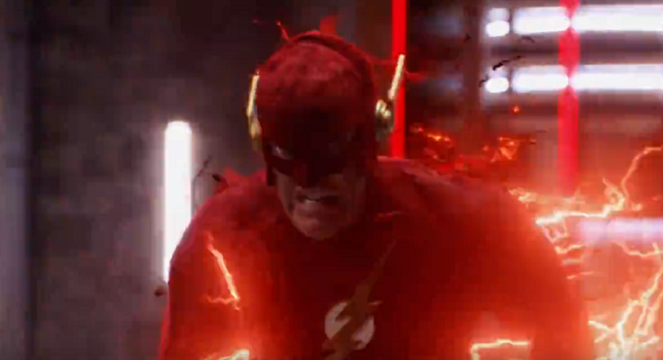 Anche se comunque un colpo di scena alla pari di questo è stato senza dubbio la morte di Green Arrow, avvenuta alla fine del primo episodio. Ci aspettavamo un suo sacrificio per proteggere la vita di Kara e Barry, ma non pensavamo che gli sceneggiatori ce lo piazzassero così nella prima parte. Un bel colpo di scena che avrà sicuramente toccato i fan della serie.
Anche se poi Mia e Sara, con l'aiuto di Constantine e John, grazie all'espediente già utilizzato in passato del Pozzo di Lazzaro, cercheranno di riportarlo in vita. Come ben sappiamo, il pozzo però è in grado di salvare solo il corpo, l'anima rimane intrappolata in purgatorio. Il personaggio di Oliver prende così una strada differente, invece di tornare tra i vivi con la sua famiglia, decide di restare lì dov'è, acquisendo i poteri di uno strano personaggio, Jim Corrigan, conosciuto con il nome di Spectre. Probabilmente tornerà utile nella lotta contro Anti-Monitor.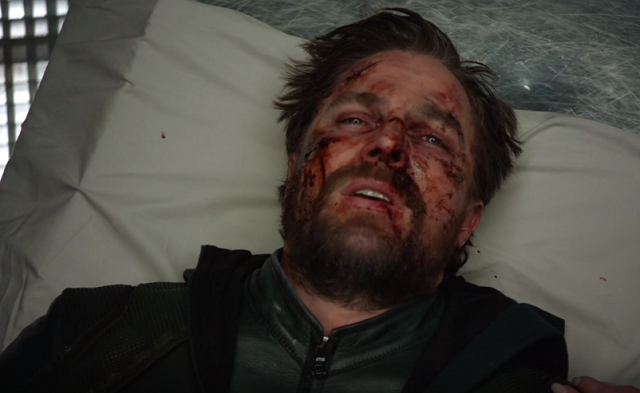 Una volta reclutati tutti quanti, gli eroi si trovano comunque in una situazione di svantaggio. Il loro compito sembra ancora incerto e sfocato e l'Anti-Monitor è più forte che mai.
Il crossover ci lascia infatti con il villain vincente, il trionfo di Flash è apparente e il suo sacrificio vano. Il malvagio antagonista, con l'aiuto di un'Harbinger soggiogata, sta per sconfiggere e distruggere tutti gli eroi. Paria, la nuova identità di Nash Wells, ingannato anche lui e ora costretto a essere il testimone inerme delle nefandezze di Anti-Monitor, riesce però a salvare i Campioni, mandandoli in un luogo impossibile da rintracciare. Le speranze che questi riescano a trovare una soluzione a questa terribile minaccia, che nel frattempo ha distrutto anche Terra-1, l'ultima sopravvissuta, sono ancora in piedi e i nostri eroi sicuramente non si daranno mai per vinti.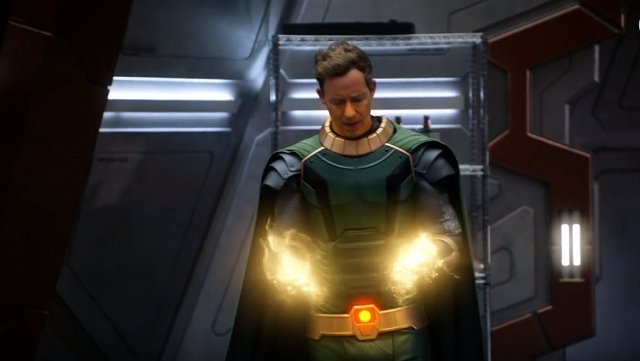 Ma parliamo velocemente dei bellissimi cameo e dei simpatici easter egg sparsi qua e là.
Molte apparizioni erano già state annunciate e come volevasi dimostrare sono state molto gradite e ben posizionate nei vari episodi (ne avevamo parlato qui). Come quella di Kevin Conroy, la celeberrima voce di Batman nella leggendaria serie animata, che qui veste i panni di un Bruce Wayne del futuro, invecchiato e assolutamente lontano dai suoi principi da supereroe.
Molto carino è stato anche il pezzetto in cui rivediamo il nostro Superman di Smallville, interpretato da Tom Welling, che dopo anni di servizio da eroe decide di abbandonare la sua carriera per intraprendere una vita tranquilla insieme a Lois Lane. Una scenetta molto tenera che fa tornare indietro con i ricordi.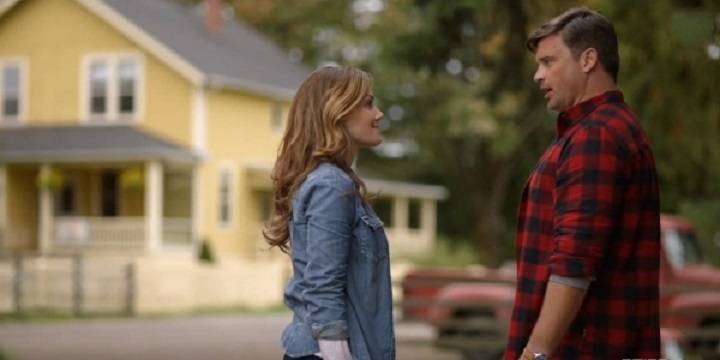 Vediamo anche una piccola apparizione di Burt Ward, il celebre Robin della serie tv anni '60, e Robert Wuhl, personaggio apparso nella saga di Batman di Tim Burton. La sua scena è stata ricreata come se ci avessero catapultati nel film del grottesco regista, stesso incipit e stesse atmosfere.
Ma la parte migliore è stata l'apparizione di Tom Ellis nei panni di Lucifer. L'attore più volte ha smentito la sua partecipazione al crossover, ma i fan ci avevano visto lungo e la sua scena con Constantine è stata davvero una chicca.
Ci sarebbe molto altro da dire su Crisis on Infinite Earths, ma vi rimandiamo alla recensione di gennaio con le ultime due parti, così da fare un'analisi completa del crossover nella sua totalità. Ci aspettiamo una battaglia epica tra i 7 Campioni rimasti e l'Anti-Monitor.