Quando cominciarono a girare i primi rumors sulla presunta partecipazione di Tom Ellis al crossover annuale dell'Arrowverse: Crisis on Infinite Earths, l'attore protagonista di Lucifer fece una dichiarazione ad Entertainment Tonight, affermando che, diversamente da come si credeva, non era a Vancouver per il tanto atteso evento, ma era lì per questioni personali e per festeggiare il compleanno di un amico (qui tutti i dettagli).
I fan, dunque, nonostante Lucifer sia un personaggio dell'universo DC, si sono messi l'anima in pace, convinti che non avrebbero avuto la possibilità di rivedere il diavolo più amato della televisione prima della messa in onda della sua ultima stagione e dopo il finale straziante e bellissimo della quarta.
Ma, a quanto pare, Tom Ellis ci ha trollato tutti. Durante l'appuntamento crossover andato in onda stanotte, i fan hanno avuto una piacevole sorpresa. Il nostro amato personaggio non solo è presente in un breve spezzone del crossover, ma ha pubblicato una foto su Instagram, che vi allegherò qui sotto, in cui è assieme a John Constantine, l'investigatore dell'occulto e cacciatore di creature sovrannaturali che siamo abituati a vedere con le Legends, interpretato da Matt Ryan, con cui ha condiviso la scena.
È stata sicuramente una piacevole sorpresa per tutti gli spettatori, soprattutto per i più affezionati alle avventure del magnetico Signore degli Inferi, considerato che la prossima sarà definitivamente la sua ultima stagione (qui tutto quello che sappiamo sul finale).
L'epico evento crossover è cominciato l'8 dicembre con l'episodio 5×09 di Supergirl. È proseguito il 9 dicembre con l'episodio 1×09 di Batwoman fino ad arrivare all'episodio 6×09 di The Flash andato in onda ieri sera negli Stati Uniti. È proprio qui che ritroviamo l'affascinante diavolo.
SPOILER ALERT!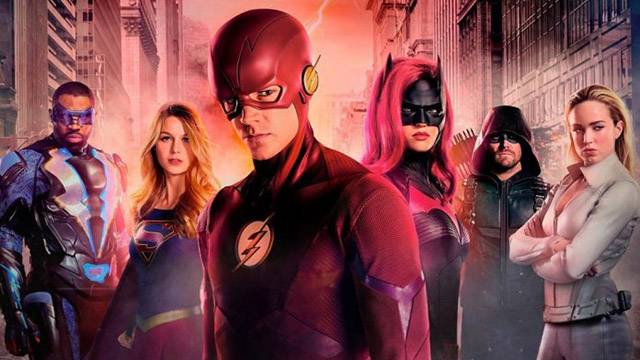 John Constantine ha bisogno di una mano per recuperare l'anima di Oliver Queen (Stephen Amell), sacrificatosi nel primo appuntamento del crossover nel tentativo di salvare Berry Allen (Grant Gustin) e Kara Zor-El/Denvers (Melissa Benoist). Accompagnato da Mia Smoak (Katerine McNamara), figlia del compianto Oliver, e da John Diggle (David Ramsey) si reca sulla Terra 666 (coincidenze? io non credo) e chiede aiuto al nostro amato Lucifer Morningstar. Qui di sotto il video.
Vi ricordo che il crossover continuerà e si concluderà con Arrow e Legends of Tomorrow il 14 gennaio 2020.