Attenzione: evitate la lettura se non volete imbattervi in spoiler sulla 1×05 di Castle Rock
Fino a pochi giorni fa eravamo ancora incerti se Castle Rock potesse essere una Serie Tv vincente. Beh, il dubbio ce lo possiamo anche scordare, perché questa settimana ogni indugio è stato abbandonato e ci ha dimostrato di cosa possa essere capace. In questo episodio si sono alternati momenti di calma apparente ad altri di angoscia e terrore in puro stile Stephen King.
Questa volta il focus si è un po' spostato da Henry che, comunque presente, ha avuto un ruolo meno centrale. Ci siamo invece concentrati maggiormente su Ruth, Pangborn e, finalmente, il ragazzo della cisterna (un nome per chiamarlo prima o poi lo avremo!).
Dopo la strage a Shawshank, Henry inizia a soffrire di un problema all'udito che aveva avuto in passato e si fa visitare. Sembra poi aver deciso di trovare un compromesso con Pangborn per quanto riguarda sua madre. La situazione tra i due pare finalmente distendersi, specialmente quando Henry vede il rapporto profondo che si è instaurato tra l'ex sceriffo e la donna. La pace della coppia però non è perfetta.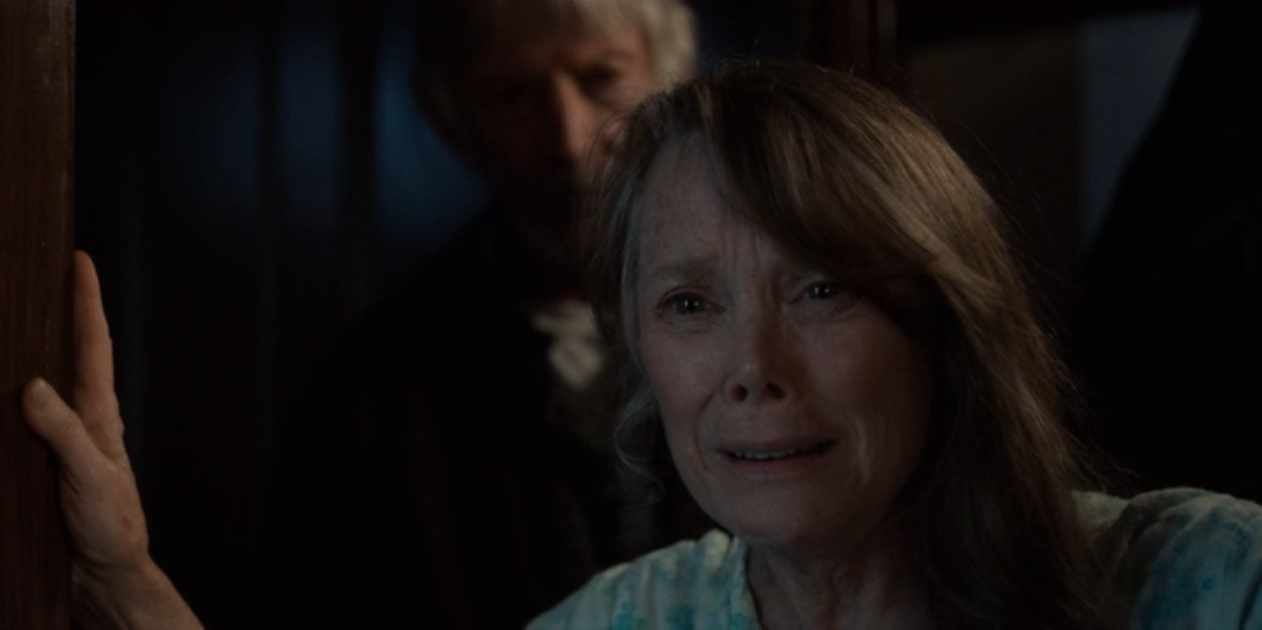 Tornando a casa una sera Pangborn trova Ruth in preda a una delle sue crisi serali: la donna lo scambia apparentemente per il suo defunto marito, sgridandolo perché ha portato fuori il figlio già malato, rischiando di ammazzarlo. Ricordiamo che, la notte in cui uscì col padre e poi sparì, Henry aveva l'influenza. Che Ruth stesse rivivendo un momento del passato? Possibile che Matthew Deaver fosse tornato a casa prima di avere l'incidente la cui colpa è ricaduta su Henry? Quando Pangborn cerca di farla tornare alla realtà lei risponde come se sapesse esattamente dove e quando si trova, e preannuncia l'arrivo di qualcosa di terribile.
Queste parole cariche di sinistri presagi definiscono quella che sarà l'atmosfera dell'episodio da questo momento in avanti. Eventi terrificanti sono iniziati ad avvenire e ad aumentare inesorabilmente.
Ruth non è esclusa da tutto ciò. Durante la cerimonia in onore di Pangborn, la donna si getterà dal ponte che la cittadina di Castle Rock ha dedicato all'uomo. Più tardi in ospedale scopriremo che non è il suo primo tentativo di togliersi la vita. A scatenare la sua reazione è stato un cane che abbaiava alla cerimonia, a cui poi Ruth fa di uovo riferimento in ospedale.
It's that damn dog. Nothing stays dead in this town.
A causare la serie di orribili avvenimenti che stanno colpendo Castle Rock sembra proprio il ragazzo della cisterna. Dal momento in cui è stato ritrovato nell'ala abbandonata del carcere c'è stato il suicidio di Lacy, la sparatoria e l'incendio in montagna su cui ogni tanto qualche cronista ci aggiorna durante la puntata. Tutto peggiora nel momento in cui il ragazzo esce finalmente di prigione. Uno degli eventi che seguono è appunto il tentato suicidio di Ruth. Prima ancora, però, vediamo quella che è forse la scena più agghiacciante di Castle Rock fino a ora, nonostante in realtà più che vederla la sentiamo avvenire.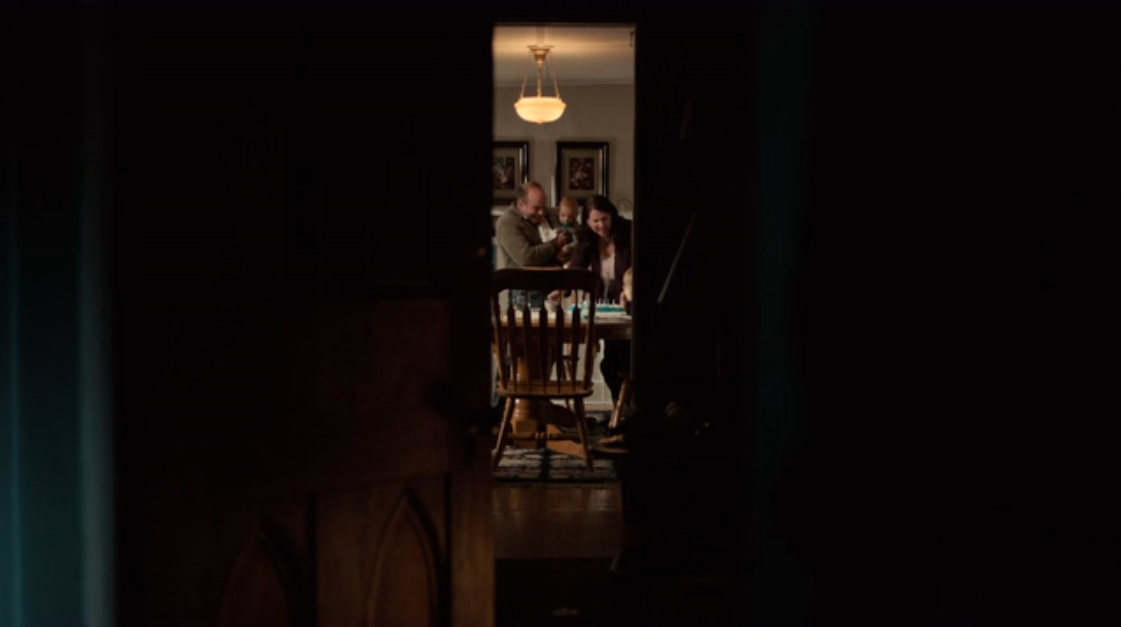 Uscito dalla casa in cui Molly lo ha sistemato temporaneamente, il ragazzo vaga per Castle Rock ed entra in una casa attirato dalla musica. All'interno è in corso la festa di compleanno di un bambino. Vediamo la famiglia solo per pochi attimi: tutto va bene, sono sereni e allegri. Poi il ragazzo si focalizza sul coltello per tagliare la torta e la situazione degenera immediatamente. I genitori del bambino iniziano a litigare e pochi attimi dopo sono grida e terrore. Tutto ciò che vediamo è il ragazzo che osserva la scena e poi sale sul tetto mentre, a quanto ci è dato capire, il padre trucida la propria famiglia. Alla fine rimaniamo col cuore in gola ad ascoltare la musica salire, le voci ammutolire all'improvviso e il pianto disperato del bambino più piccolo.
Appare ora evidente la connessione che ci sia tra il male che dilaga a Castle Rock e questo ragazzo. Ciò che non riusciamo ancora a capire è quale sia esattamente il legame.
È lui a spronare in qualche modo gli abitanti della città a commettere atrocità o vi si trova involontariamente coinvolto? In questa scena è stato mostrato in maniera lampante quanto il ragazzo abbia a che fare con tutto ciò, eppure si riesce a mantenere ancora una forte incertezza, complice anche Bill Skarsgård che riesce in qualche modo ad apparire allo stesso tempo innocente, curioso e terribilmente inquietante.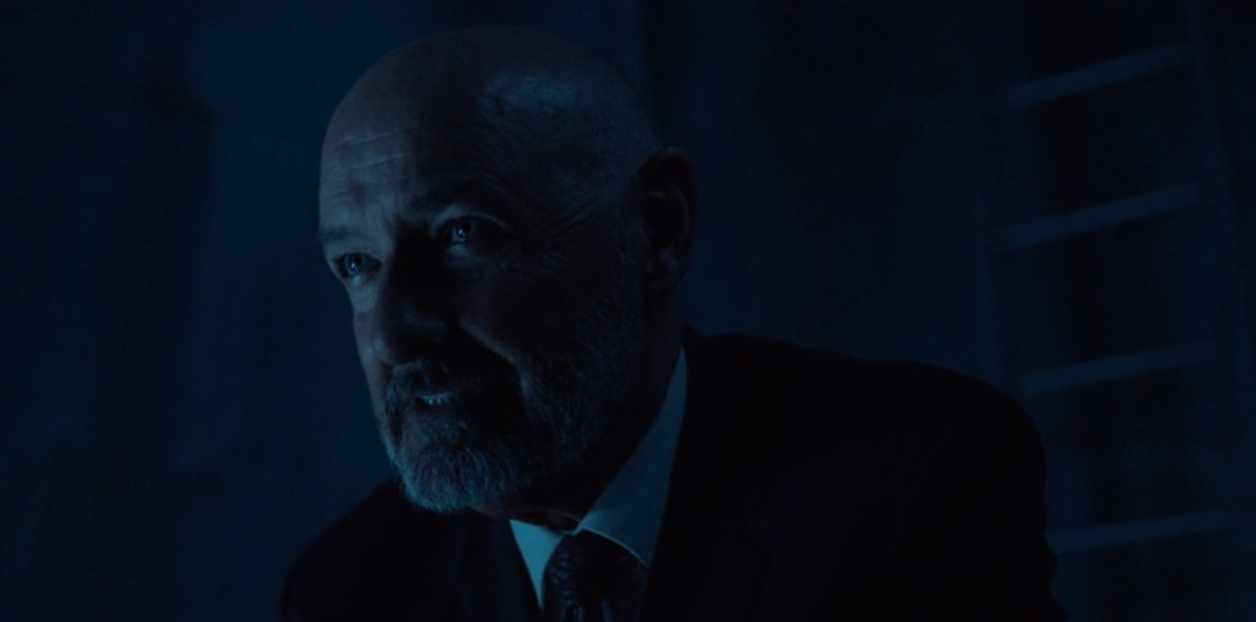 Quando il ragazzo esce di prigione un medico conferma che soffre di amnesia, ma che potrà recuperare la memoria una volta immerso in un ambiente che possa scatenarne i ricordi. Dopo che Henry e Molly vengono chiamati da Jacki – che era uscita con lui per poi ritrovarlo sul ciglio di un tetto (una vera chicca per i fan di King il collegamento esplicito a Shining) – Henry ospita il ragazzo a casa sua dove, a sorpresa, dopo aver suonato delle note su un pianoforte il ragazzo afferma di ricordare.
All'inizio dell'episodio vediamo Lacy parlare col ragazzo, di quando ha saputo che doveva catturarlo, come tenerlo prigioniero, del giorno in cui lo ha fatto. Gli chiede se ricorda di ciò che il giovane gli aveva detto la sua prima notte nella gabbia. Non sappiamo a cosa si riferisse esattamente, ma a fine puntata torniamo al momento in cui il ragazzo è stato catturato, a qualcosa a cui l'ex direttore ha accennato, seppur in maniera criptica.
You looked so small next to my faith. And now… Now you still look small. But I look old.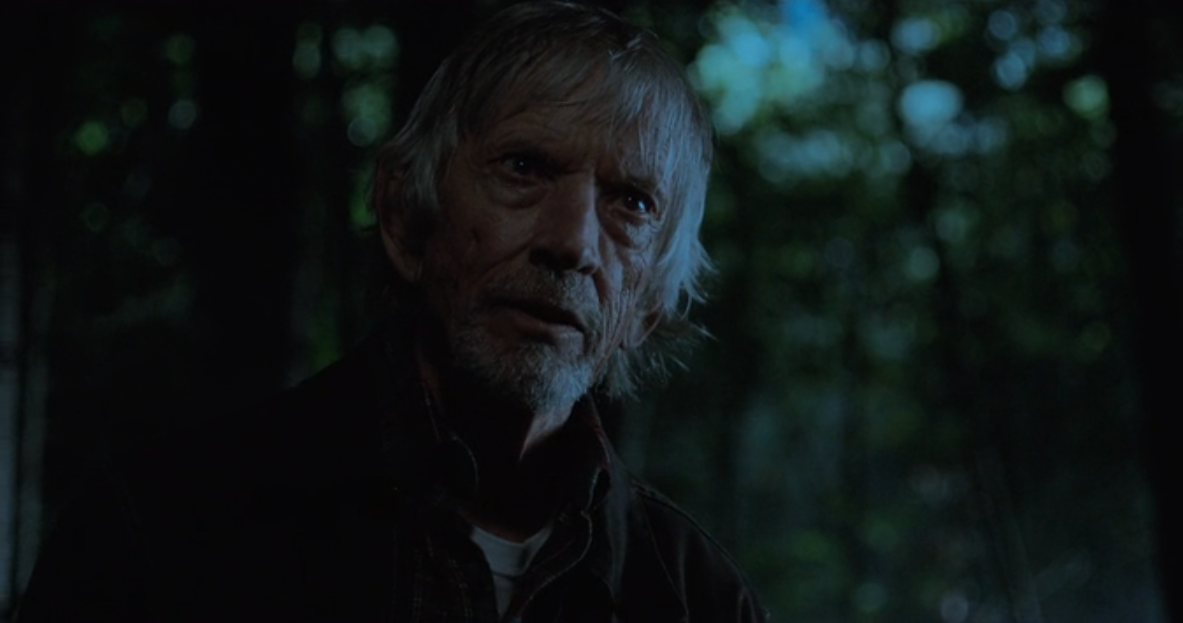 Quando Pangborn, ubriaco, trova il ragazzo nel giardino di Ruth, lo affronta. Parla della notte in cui lo trovò nel bagagliaio dell'auto di Lacy – che lo aveva appena catturato – e del perchè non fosse intervenuto. Da quella notte sono passati 27 anni. In questi anni Lacy è invecchiato, Pangborn anche. Il ragazzo no. In quasi trent'anni il giovane rapito e imprigionato da Lacy non è invecchiato di un sol giorno.
E sì che l'idea ci aveva sfiorati: sapevamo da quanto fosse in quella gabbia, eppure dimostra l'età che potrebbe avere se fosse stato rinchiuso nella cisterna quando era appena un neonato. Trovare una conferma come questa, però, è comunque un vero colpo. Specialmente quando ci dà finalmente qualcosa di concreto sul ragazzo senza nome. E poi, la stoccata finale: Pangborn cerca di mettere alle strette il ragazzo, recriminando l'ingiustizia del suo essere giovane a confronto della situazione di Ruth, e il ragazzo ci stupisce.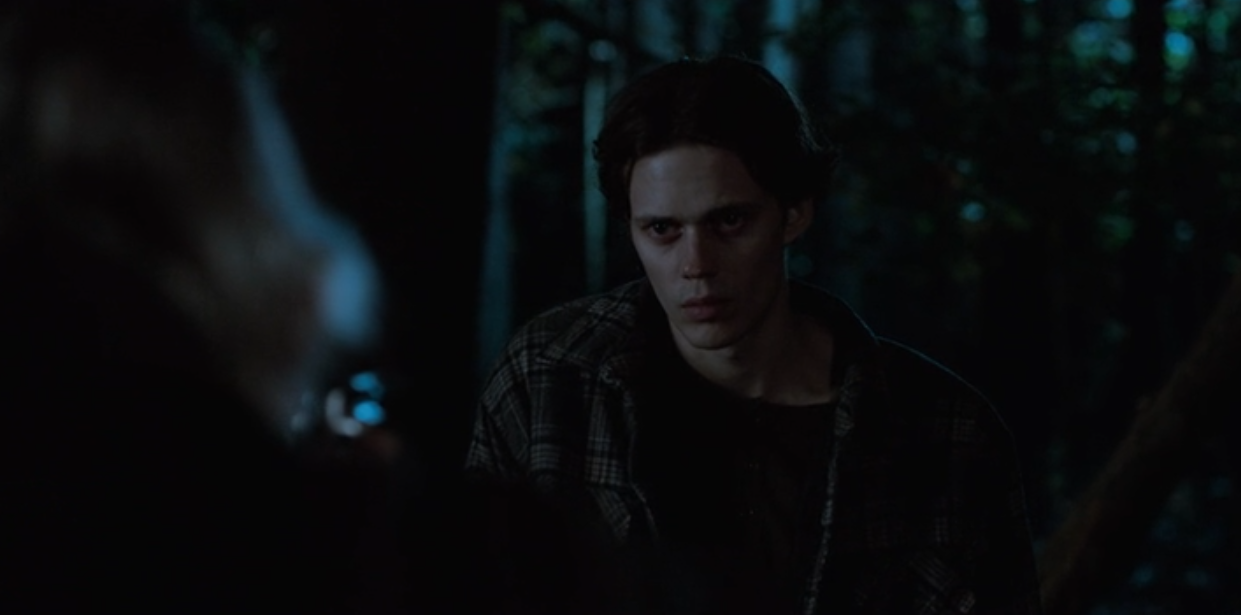 I can help her… You have no idea what's happening here, do you?
Queste non sono le parole di chi, come Henry aveva travisato, sta appena iniziando a ricordare qualcosa di sé. Queste sono le parole di qualcuno che sa perfettamente chi è, e di cosa sia capace. L'episodio si conclude qui, con le sagome dei due che si stagliano tra gli alberi nella luce tetra e nebbiosa della Luna.
Per le prossime puntate si profila una grande quantità di rivelazioni, e chissà che non riusciamo a scoprire, tra le altre cose, anche un nesso tra il ragazzo e la sparizione di Henry. Se Castle Rock saprà cogliere nel modo giusto l'opportunità che le si presenta, potrebbe essere all'altezza delle nostre grandi aspettative.