"Accendi Now TV. Guarda quello che ti va proprio quando ti va!". Comincia così la pubblicità che vede come testimonial Miriam Leone e che sta imperversando in questo periodo: un modo accattivante (come molti altri) per sponsorizzare la piattaforma streaming di cinema e non solo.
Quanto conosciamo però, davvero, Now TV? Cos'ha di diverso rispetto ad altre piattaforme ben più note, e quanto conviene rispetto agli altri abbonamenti presenti sul mercato? Quello che vogliamo fare oggi è proprio rispondere a queste domande.
Il nostro obiettivo è infatti quello di darvi quante più informazioni possibili riguardo Now TV, dalla sua storia al suo catalogo, fino ai suoi costi.
Sarete voi, poi, a giudicare quanto Now TV può essere interessante, secondo la vostra esperienza con altri prodotti del settore. In quest'ultimo periodo in particolare i servizi di streaming l'hanno fatta da padroni, e la nostra conoscenza in merito è certamente vasta.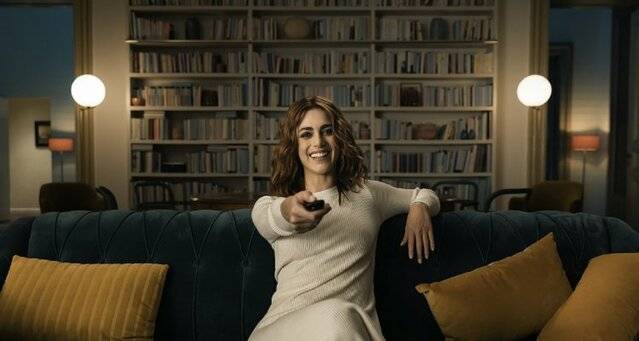 Prima di addentrarci nei dettagli del prodotto, vediamo una breve storia. Infatti, forse non tutti sanno che Now TV non si è sempre chiamato così. Il servizio, qui in Italia, è di proprietà di Sky, ed è presente anche nel Regno Unito e in Irlanda.
Nel nostro paese Now TV è arrivato precisamente il 2 aprile 2014, con il nome di Sky Online. L'obiettivo principale era quello di offrire un servizio diverso dalla pay tv classica, o indirizzato più specificamente a chi non era provvisto di parabola né tanto meno poteva installarla.
I contenuti erano a definizione standard ed era un servizio disponibile per un numero limitato di dispositivi, ma di certo acquisiva un valore maggiore in termini di varietà: offriva infatti serie tv, cinema e la visione di alcuni eventi sportivi (come la Champions League), con una doppia modalità: pagando ogni partita evento per evento o acquistando un pacchetto a scelta su una squadra di Serie A, altrettanto a scelta tra le 8 disponibili.
Questo differenziava la versione italiana di Now TV da quella inglese. La piattaforma venne infatti lanciata nel Regno Unito il 17 luglio 2012, quindi due anni prima che in Italia, ma provvista solamente di pacchetto Sky Cinema: la parte sportiva è arrivata nel marzo 2013, seguita dai canali di intrattenimento nell'ottobre dello stesso anno e da un pacchetto pensato per i bambini nel giugno 2016. La piattaforma arrivò poi anche in Irlanda, il 26 aprile 2017.
Da dove deriva, però, il nome attuale? Sky Online è stata rinominata Now TV il 24 giugno 2016 per via di un rebrand della piattaforma a livello europeo. Già l'anno prima, inoltre, era stato lanciato il dispositivo noto come Now TV box, che permetteva di vedere tutti i programmi direttamente sul televisore grazie al collegamento del cavo HDMI.
La versione in alta definizione del servizio Now TV di Sky è stata resa disponibile dal febbraio 2017 e successivamente, dal maggio 2018, è stata anche rinnovata l'interfaccia e lanciata sul mercato la Smart Stick, dispositivo che permette la visione su ogni televisore provvisto di attacco HDMI. Insomma, una versione migliorata della precedente Now TV box.
1. Costi
I diversi pacchetti disponibili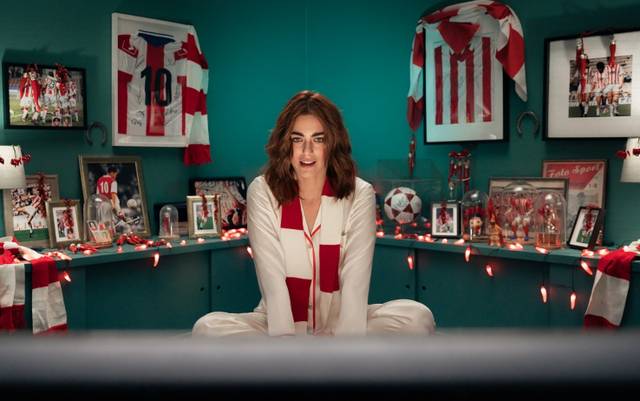 Come per molti altri servizi, ed essendo per l'appunto una proprietà di Sky, anche Now TV presenta un'offerta suddivisa in pacchetti separati, che comprendono sia canali televisivi che i contenuti on demand, che comprendono quindi film, serie tv, show televisivi, documentari e sport.
Si tratta di pacchetti che, come è evidente, prendono nomi diversi a seconda del Paese in cui ci si trova. Per Now TV Italia questi pacchetti prendono il nome di Ticket, o pass, che dunque comprendono Ticket Cinema, Ticket Serie TV Ticket Intrattenimento e Ticket Sport.
Ogni pacchetto si presenta con un periodo di prova gratuita, come è ormai consuetudine per i servizi streaming. Nel caso di Now TV la prova gratuita ha una durata variabile, dalla cui fine sei poi libero di abbandonare il servizio o di abbonarti a uno dei pacchetti suggeriti.
Le offerte intrattenimento di Now TV
Partiamo a osservare nel dettagli i diversi pacchetti o pass offerti da Now TV di Sky. Ciò che in genere ci interessa maggiormente è quello relativo a "Serie TV e Intrattenimento". Dopo la prova gratuita di 7 giorni il servizio ha un costo (in euro) di € 9,99 e permette di vedere moltissime serie tv, italiane e straniere, diversi show famosissimi, documentari e altrettanti programmi per bambini.
Un secondo pacchetto, anche questo molto apprezzato, è quello relativo al "Cinema". Al suo interno possiamo trovare più di mille film on demand, di tutti i generi e con nuovi titoli aggiunti ogni settimana, anche a pochi mesi dall'uscita nei cinema. Come per il pacchetto precedente di Now TV, il Cinema presenta una prova gratuita di 7 giorni e un costo di € 9,99 al mese se si sceglie di abbonarsi.
In ultimo troviamo il pacchetto "Cinema, Serie TV e intrattenimento". Di quelli presenti è senza dubbio quello più completo, dal momento che comprende serie tv, film, documentari, programmi per bambini e diversi show famosissimi. Data la completezza del servizio, questo tipo di abbonamento, dopo la prova gratuita di 7 giorni, costa € 14,99 al mese.
Molti si chiedono come si possa procedere alla disdetta, una volta finita la prova gratuita. La verità è che questi servizio offerti da Now TV hanno un rinnovo automatico, e la disdetta può sì essere fatta in qualsiasi momento, purché sia entro la scadenza del periodo di prova.
Le offerte di Now TV per lo sport
Per quello che riguarda lo sport, invece, Now TV offre altri tre pacchetti, separati dai precedenti. Il primo è il pacchetto "1 mese di sport", che prevede un periodo di prova gratuita che, se si desidera poi abbonarsi, costerà € 29,99 al mese. Questo primo pacchetto prevede la visione di partite della Serie A Tim, della UEFA Champions League ed Europa League, la MotoGP e un sacco di altri sport.
Segue il pacchetto "7 giorni di sport", con una durata minore del periodo di prova rispetto al precedente e con un costo altrettanto più basso: per questo pacchetto Now TV parliamo infatti di € 14,99 al mese. I contenuti sono per lo più gli stessi del pacchetto precedente.
In ultimo troviamo il pacchetto Now TV "1 giorno di sport". Anche qui i contenuti sono esattamente gli stessi proposti nei precedenti pacchetti, ciò che cambia è la durata del periodo di prova e il costo dell'offerta, che diventa di € 9,99.
Rispetto ai pacchetti di intrattenimento di Now TV, per lo sport la questione disdetta è leggermente diversa. L'unico pacchetto proposto che ha un rinnovo automatico è "1 mese di sport", la cui disdetta può essere effettuate entro le 24 ore dalla scadenza del periodo di prova. Diversamente, gli altri due pacchetti non hanno un rinnovo automatico, e durano rispettivamente 7 giorni e 24 ore dall'inizio dell'attivazione.
2. Modalità d'iscrizione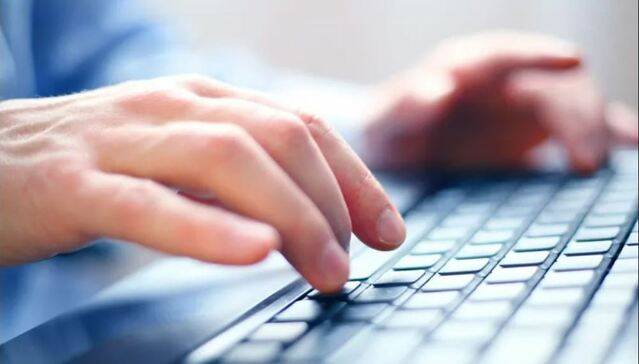 Chiunque ha un abbonamento a un servizio streaming sa quanto possa essere semplice effettuare effettivamente l'iscrizione. Per Now TV vale quindi la stessa modalità che viene utilizzata per tutte le altre piattaforme, da Netflix a Disney+.
L'unica differenza, come già spiegato in precedenza, sta nella scelta del pacchetto. Se con le altre piattaforme streaming abbiamo quindi un catalogo unico che possiamo girare in lungo e in largo con il nostro account, con Now TV avremo un catalogo decisamente ampio e commisurato all'offerta scelta, grazie anche ai diversi pass.
Come si procede, nel concreto, per l'iscrizione su Now TV? Basterà accedere direttamente al sito (che si può cercare comodamente su Google), selezionare l'offerta che preferiamo ed eccoci reindirizzati alla registrazione. Si aggiungono dunque i canonici dati richiesti, una e-mail e si seleziona la forma di pagamento.
Avete eseguito tutti questi passaggi? Allora siete pronti per iniziare a sfogliare il vostro catalogo Now TV! Non dimenticate, chiaramente, la durata del periodo di prova gratuita, dopo la quale scatta l'iscrizione e dunque il pagamento. Per saperne di più sulle disdette vi rimando al punto precedente.
Dove si può vedere Now TV
Un dettaglio che ancora non abbiamo preso in considerazione riguarda i dispositivi con i quali è possibile vedere Now TV. Considerandolo alla pari di tutti gli altri servizi affini, non abbiamo nessun dubbio sul fatto che possa essere visto su PC, smartphone e tablet.
La sua visione però è ovviamente abilitata anche per la televisione. Ma come? Perché ciò sia possibile è necessario avere una Smart TV compatibile, Google Chromecast, Vodafone TV, TIM box o una game console per Xbox o Playstation.
Non avete questo genere di televisione? Non abbiate paura, perché è disponibile la Now TV Smart Stick, che permette di essere collegata direttamente alla televisione tramite l'attacco HDMI. Non solo: questa Smart Stick è leggerissima e potrete portarla ovunque vorrete. Film e serie tv saranno quindi sempre a portata di mano!
3. Il catalogo completo Now TV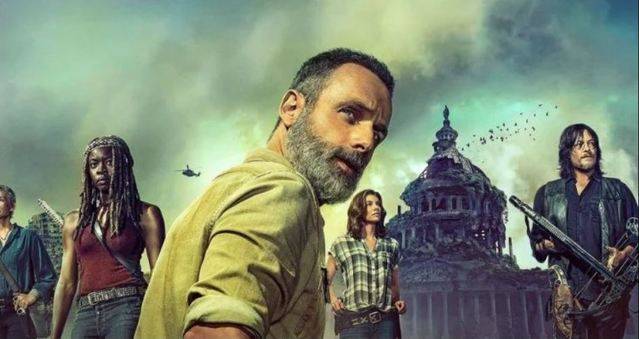 Passiamo ora alla parte più ricca e interessante della piattaforma streaming: il catalogo. Come molti già sapranno Now TV da allo spettatore la possibilità di vedere svariati film e serie tv, ma anche altri programmi di intrattenimento e sport. Ricordiamo che ogni video della piattaforma può essere visionato da moltissimi dispositivi, smartphone incluso.
Diamo un'occhiata più approfondita.
Serie tv drama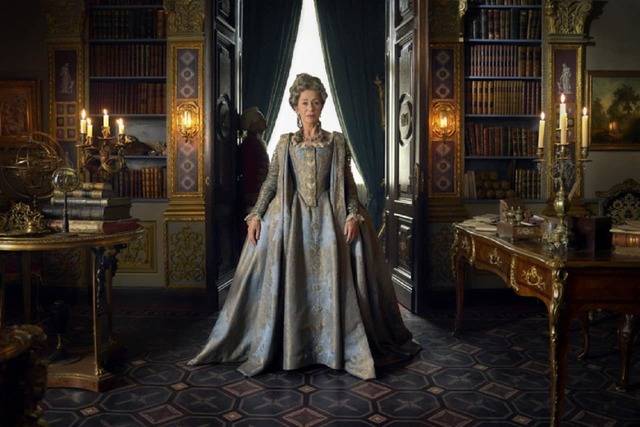 Dr. House – Medical Division (2004-2012)
The Loudest Voice – Sesso e potere (miniserie, 2019)
The Truth About The Harry Quebert Affair (miniserie, 2019)
The Race – Corsa mortale (2019-in corso)
The Affair – Una relazione pericolosa (2014-2019)
The Leftovers – Svaniti nel nulla (2014-2017)
Watchmen (miniserie, 2019)
City on a Hill (2019-in corso)
Catherine The Great (miniserie, 2019)
Oz (1997-2003)
Profiling (2009-in corso)
Dexter (2006-2013)
Big Love (2006-2011)
Brotherhood (2006-2008)
Homeland – Caccia alla spia (2011-2020)
Station 19 (2018-in corso)
911 (21018-in corso)
Grey's Anatomy (2005-in corso)
Empire (2015-2020)
The Blacklist (2013-in corso)
Agatha Christie – La serie infernale (miniserie, 2018)
Diavoli (2020-in corso)
Stumptown (2019-in corso)
And Then There Were None (miniserie, 2015)
Babylon Berlin (2017-in corso)
S.W.A.T. (2017-in corso)
The Resident (2018-in corso)
This Is Us (2016-in corso)
Empire Falls – Le cascate del cuore (miniserie, 2005)
Mildred Pierce (minserie, 2011)
Spartacus (2010-2013)
The Knick (2014-2015)
Yellowstone (2018-in corso)
Twin Peaks (1990-1991 e 2017)
Stockholm Requiem (2018-in corso)
I Soprano (1999-2007)
Room 104 (2017-in corso)
Roma (2005-2007)
Law & Order- SVU (1999-in corso)
The Outsider (miniserie, 2020)
Generation Kill (miniserie, 2008)
Angels in America (miniserie, 2003)
Tsunami (miniserie, 2006)
Britannia (2018-in corso)
Strike Back (2010-2020)
Casa Saddam (miniserie, 2008)
The Deuce (2017-2019)
Six Feet Under (2001-2005)
Boardwalk Empire (2010-2014)
Chernobyl (miniserie, 2019)
Quarry – Pagato per uccidere (2016)
The Strain (2014-2017)
Das Boot (2018-in corso)
Trust (2018-in corso)
Picnic at Hanging Rock (miniserie, 2018)
Catch-22 (miniserie, 2019)
Le avventure di Hooten & the Lady (2016)
Band of Brothers (miniserie, 2001)
The Pacific (miniserie, 2010)
Tin Star (2017-in corso)
True Detective (2014-in corso)
Deutschland 83 (miniserie, 2015)
Escape at Dannemora (miniserie, 2018)
Little Women (miniserie, 2017)
Casa Howard (miniserie, 2017)
Deutschland 86 (miniserie, 2018)
Deadwood (2004-2006)
Save me (2018-in corso)
High Maintenance (2016-in corso)
Patrick Melrose (miniserie, 2018)
Poldark (2015-2019)
Victoria (2016-in corso)
Le Bureau – Sotto copertura (2015-in corso)
Criminal Minds (2005-2020)
Power (2014-2020)
Sleeper Cell (2005-2006)
The Last Panthers (2015)
Billions (2016-in corso)
Riviera (2017-in corso)
I Borgia (2011-2013)
Serie tv fantasy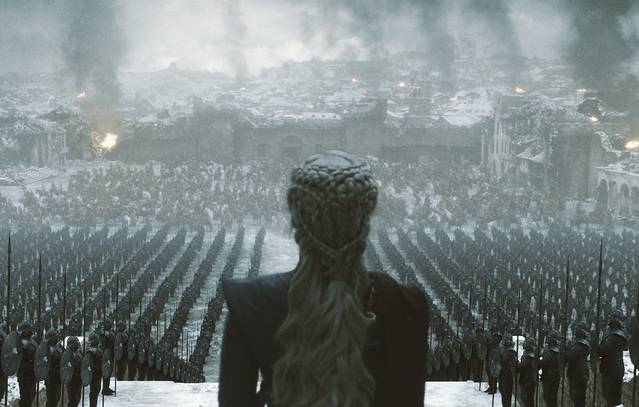 Westworld (2016- in corso)
Game of Thrones (2011-2019)
Carnivale (2003-2005)
A Discovery of Witches (2018-in corso)
Outlander (2014-in corso)
Merlin (2008-2012)
His Dark Materials (2019-in corso)
The Walking Dead (2010-in corso)
True Blood (2008-2014)
La guerra dei mondi (miniserie, 2019)
The Shannara Chronicles (2016-2017)
Ritorno al mondo di Oz (miniserie, 2007)
Neverland – La vera storia di Peter Pan (miniserie, 2011)
8 giorni alla fine (miniserie, 2019)
Serie tv comedy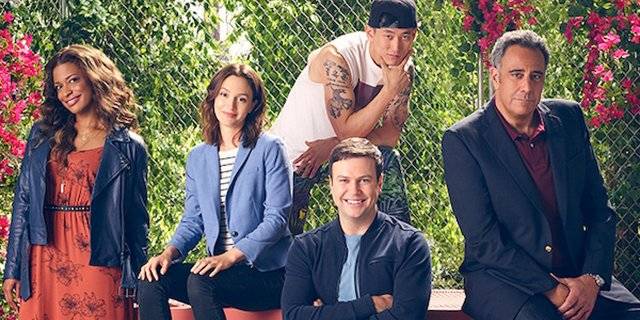 Ballers (2015-2019)
Black Monday (2019-in corso)
Bored to Death (2009-2011)
Californication (2007-2014)
Crashing (2017-2019)
Delitti in Paradiso (2011-in corso)
Dice (2016-2017)
Fresh off the Boat (2015-2020)
Getting On (2013-2015)
Girls (2012-2017)
Happyish (2015)
Hello Ladies (2013-2014)
I Durrell – La mia famiglia e altri animali (2016-2019)
I'm Dying Up Here (2017-2018)
Kidding (2018-in corso)
Nurse Jackie – Terapia d'urto (2009-2015)
Single Parents (2018-in corso)
Smilf (2017-2019)
Succession (2018-in corso)
White Famous (2017)
Who is America? (2018-in corso)
Serie tv italiane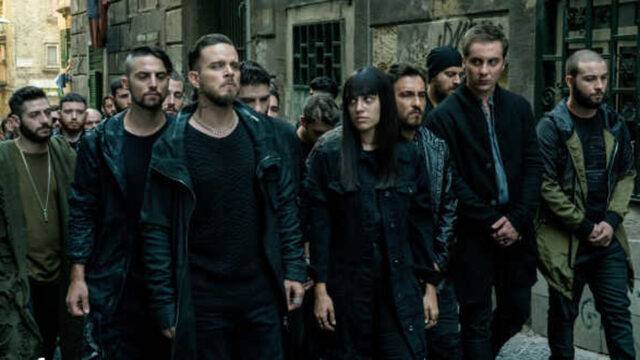 1992 (2015)
1993 (2017)
1994 (2019)
Barrio Milano – Ascesa e crollo delle gang latino americane (2018)
Dov'è Mario? (2016)
Faccia d'angelo (miniserie, 2012)
Gomorra (2014-in corso)
I delitti del BarLume (2013-in corso)
Ignoto 1 – Yara, DNA di un'indagine (2017)
Il Miracolo (2018)
Il mio nemico (2018)
In Treatment Italia (2013-2017)
Nel nome del male (miniserie, 2009)
Raz and the tribe (2018)
Romanzo Criminale (2008-2010)
Schiave (2019)
The Generi (2018)
The Young Pope (2016)
The New Pope (2020)
ZeroZeroZero (2020-in corso)
Serie tv di animazione
Our Cartoon President (2018-in corso)
Mike Judge Presents: Tales from the Tour Bus (2017-in corso)
Film e documentari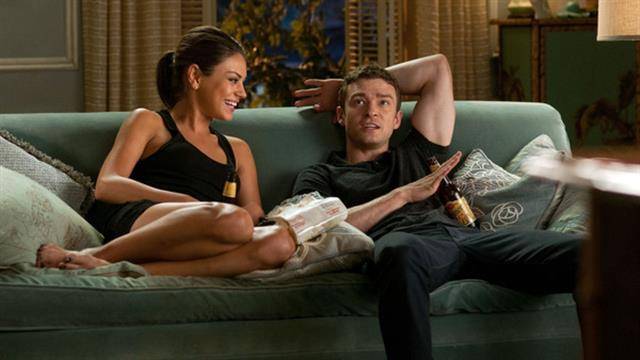 … E poi lo chiamarono il Magnifico (1972)
10 giorni senza mamma (2019)
12 cuccioli da salvare (2012)
2 Young 4 Me (2007)
2012 (2009)
27 volte in bianco (2008)
28 giorni (2000)
40 giorni & 40 notti (2002)
47 morto che parla (1950)
5 giorni fuori (2010)
88 minuti (2007)
A 30 secondi dalla fine (1985)
A Christmas Kiss (2011)
A Family Thing (1996)
A Modern Family (2018)
A simple life (2011)
A qualcuno piace caldo (1959)
A scuola con papà (1986)
A spasso con Daisy (1989)
A testa alta (2004)
A un metro da te (2019)
Above Ground (2017)
Achille Tarallo (2018)
Across the line (2010)
Affair of State (2018)
Against the Wild (2013)
Aida (1953)
Alaska – Sfida tra i ghiacci (2001)
Alice (1990)
Alla deriva – Adrift (2006)
Alla fine ci sei tu (Then Came You) (2018)
Alla mia cara mamma nel giorno del suo compleanno (1974)
Alpha – Un'amicizia forte come la vita (2018)
Amiche da morire (2013)
Amici come prima (2018)
Amici di letto (2011)
Amore e guerra (1975)
Amore inaspettato (2017)
Amore oggi (2014)
An Acceptable Loss – Decisione estrema (2019)
Ancora auguri per la tua morte (2019)
Once Around (1991)
Angeli e Demoni (2009)
Anna Karenina (2012)
Another Happy Day (2011)
Apocalypto (2006)
Apollo 13 (1995)
Appuntamento con l'amore (2010)
Arizona Junior (1987)
Armi chimiche (2019)
Arriva un cavaliere libero e selvaggio (1978)
Arrivederci professore (2018)
Artemisia (1997)
Ace of Hearts (2008)
Asterix e Obelix missione Cleopatra (2002)
Atlantic City, USA (1980)
Attacco al potere 2 (2016)
Attacco al potere 3 (2019)
Attenti a quelle due (2019)
Attimo per attimo (1978)
Atto di forza (1990)
Automata (2014)
Autumn in New York (2000)
Avventura nello spazio (2001)
The Babadook (2014)
Baby Boom (1987)
Backtrace (2018)
Bad Boys (1995)
Bad Boys II (2003)
Bad Teacher (2011)
Bad Words (2014)
Balla coi lupi (1990)
Banzai (1997)
Baseketball (1998)
Battleship (2012)
Beauty Shop (2005)
Becoming Jane (2007)
Belle & Sebastien – L'avventura continua (2015)
Bentornato Presidente (2019)
Benvenuti a casa mia (2017)
Bernard and Doris (2007)
Bessie (2015)
Biancaneve e il Cacciatore (2012)
Bibi e il segreto della polvere magica (2004)
Bibi la piccola strega (2002)
Big Fish (2003)
BlacKkKlansman (2018)
Black Beauty (1994)
Bleeding Steel (2017)
Blind Horizon – Attacco al potere (2003)
Blitz (2011)
Blonde Ambition (2007)
Blow Out (1981)
Bobby Z – Il signore della droga (2007)
Bohemian Rhapsody (2018)
Bomber (1982)
Book Club (2018)
Boy Erased – Vite cancellate (2018)
Brave ragazze (2019)
Brivido nella notte (1971)
Buonasera signora Campbell (1968)
C'era una volta il West (1968)
C'era una volta in America (1984)
C'eravamo tanto amati (1974)
Cabin Fever (2002)
Cadaveri eccellenti (1976)
Cafarnao – Caos e Miracoli (2018)
Cani sciolti (2013)
Captain Phillips – Attacco in mare aperto (2013)
Captive State (2019)
Caro Dittatore (2018)
Casper (1995)
Cassandra Crossing (1976)
Catacombs – Il mondo dei morti (2007)
Caved in (2006)
Cetto C'è – Senzadubbiamente (2019)
Chalet Girl (2011)
Chato (1972)
Che cosa aspettarsi quando si aspetta (2012)
Che fine hanno fatto i Morgan? (2009)
Chesil Beach (2017)
Chicago (2002)
Child 44 (2015)
Churchill (2017)
Ci pensa Beaver (1997)
City of Lies (2018)
Class Enemy (2013)
Classe Z (2017)
Cold Blood (2019)
Cold War (2018)
Colonia (2015)
Come ti divento bella (2018)
Commediasexyi (2006)
Contagious – Epidemia Mortale (2015)
Contraband (2012)
Cooper – Un angelo inaspettato (2011)
Cop Land (1997)
Copperman (2019)
Crossed Over (2002)
Crucifixion (2017)
Crypto (2019)
Dad (1989)
Dal profondo del cuore (2003)
Daltry Calhoun (2005)
Delta Force (1986)
Departures (2008)
Destinazione Matrimonio (2018)
Destiny's Bride (2007)
Domani è un altro giorno (2019)
Domino (2019)
Donnie Brasco (1997)
Dove la terra scotta (1958)
Dream House (2011)
Dredd – Il giudice dell'apocalisse (2012)
Due cuori una cappella (1975)
Due fidanzati per Juliette (2017)
Due nel mirino (1990)
Due notti con Cleopatra (1954)
E Johnny prese il fucile (1971)
È già ieri (2004)
E.T. – L'extraterrestre (1982)
East is East (1999)
Elephant (2003)
Ella Enchanted (2004)
Elysium (2013)
Emma (1996)
Erin Brockovich – Forte come la verità (2000)
Essere John Malkovich (1999)
Exodus (1960)
Explorer (2016)
Fa la cosa giusta (1989)
Farenheit 451 (2018)
Fantozzi – Il ritorno (1996)
Far Cry (2008)
Fellini – Satyricon (1969)
Fifa e Arena (1948)
Flipper (1996)
Florence (2016)
Footloose (2011)
Fratelli nemici (2018)
Freedom Writers (2007)
Frida (2002)
Fuga da Reuma Park (2016)
Fukushima – A nuclear Story (2016)
Furious (2017)
Game Therapy (2015)
Gandhi (1982)
Generazione 1000 euro (2009)
Ghostbuster – L'acchiappafantasmi (1984)
Ghostbusters II (1989)
Giovanna D'Arco (1999)
Girl (2018)
Giù la testa (1971)
Gloria Bell (2018)
Gods of Egypt (2016)
Grand Budapest Hotel (2014)
Grease (1978)
Green Book (2018)
Halloween (2018)
Hancock (2008)
Harry ti presento Sally (1989)
Heidi (2015)
Hereditary – Le radici del male (2018)
Ho voglia di te (2007)
Holmes & Watson (2018)
Homeland security (2008)
Hook – Capitan Uncino (1991)
Horror Movie (2009)
Hotel Gagarin (2018)
Hydra – The Lost Island (2009)
I am soldier (2014)
I Flinstones (1994)
I dieci comandamenti (1956)
I fratelli Grimm e l'incantevole strega (2005)
I fratelli Sisters (2018)
I Girasoli (1970)
I nostri mariti (1966)
Ieri, Oggi, Domani (1963)
Il generale Della Rovere (1959)
Il bambino col pigiama a righe (2008)
Il Codice Da Vinci (2006)
Il fidanzato di mia sorella (2014)
Il giorno più bello del mondo (2019)
Il medico della mutua (1968)
Il Primo Re (2019)
Jerry Maguire (1996)
Jesus Christ Superstar (1973)
John Rambo (2008)
Jumanji (1995)
Karate Kid (2010)
Kate & Leopold (2001)
Kramer contro Kramer (1979)
L'amante (1992)
L'erba di Grace (2000)
L'Eroe (2019)
L'Immortale (2019)
La passione di Cristo (2004)
La bambola assassina (2019)
La dura verità (2009)
La Favorita (2018)
La paranza dei bambini (2019)
Laguna blu (1980)
Leoni per agnelli (2007)
Lezini di cioccolato (2007)
Lungo la Blu Line (2015)
Ma cosa ci dice il cervello (2019)
Malati di sesso (2018)
Mangia Prega Ama (2010)
Mercenary (2006)
Midsommar (2019)
Mio fratello rincorre i dinosauri (2019)
Momenti di trascurabile felicità (2019)
Mustang (2015)
Natale all'improvviso (2015)
Nemiche per la pelle (2016)
Neverland – Un sogno per la vita (2004)
Noi (2019)
November Criminals (2017)
Omicidio all'italiana (2017)
Ore disperate (1990)
Outcast – L'ultimo templare (2014)
Outing – Fidanzati per sbaglio (2013)
Outlander – L'ultimo vichingo (2009)
Paddington (2014)
Papillon (2017)
Penelope (2006)
Peppermint – L'angelo della vendetta (2018)
Philadelphia (1993)
Piccole donne (1994)
Piuma (2016)
Pride and Prejudice and Zombie (2016)
Pulp Fiction (1994)
Qualcosa di straordinario (2012)
Quasi famosi (2000)
Quello che le ragazze non dicono (2000)
Quinto Potere (1976)
Rain Man (1988)
Rambo – Last Blood (2019)
Regression (2015)
Return to me (2000)
Ritorno all'isola di Nim (2013)
Robocop (2014)
Rollerball (2002)
Ruby piccola strega (2015)
Sacrifice (2011)
Sai che c'è di nuovo? (2000)
Scappo a casa (2019)
Scarface (1983)
Scream (1996)
Se scappi ti sposo (1999)
Serenity (2019)
Sex Tape – Finiti in rete (2014)
Sicario (2015)
Signori si nasce (1960)
Silent Hill (2006)
Solo cose belle (2019)
Spider-Man (2002)
Spider-Man: Far From Home (2019)
Spy Kids (2001)
Sul lago dorato (1981)
Survivor (2015)
Taxi Driver (1976)
Ted Bundy: Fascino criminale (2019)
Terre Selvagge (2017)
The Amazing Spider-Man (2012)
The Aviator (2004)
The Code (2009)
The Domestics (2018)
The Equalizer (2014)
The Lazarus Effect (2015)
The Midnight Man (2016)
The Punisher (2004)
The Vanishing – Il mistero del faro (2018)
Totò e Cleopatra (1963)
Totò Sceicco (1950)
Truth (2015)
Tutto su mia madre (1999)
Ultimo tango a Parigi (1972)
Un amore sopra le righe (2017)
Un pesce di nome Wanda (1988)
Un poliziotto a quattro zampe (1989)
Una bionda in carriera (2003)
Una giusta causa (2018)
Van Gogh (2018)
Venom (2018)
Vice – L'uomo nell'ombra (2018)
Vita da strega (2005)
We are your friends (2015)
Welcome home (2018)
Will Hunting – Genio ribelle (1997)
Young Americans (1993)
Zoo – Un amico da salvare (2017)
Zoran – Il mio nipote scemo (2013)
Now TV per i bambini
A spasso con Willy (2019)
Albert e il diamante magico (2015)
Alla ricerca della Valle Incantata (1988)
Alì e il tappeto volante (2018)
Angry Birds 2 (2019)
Baby Boss (2017)
Baffo & Biscotto – Missione spaziale (2018)
Balto (1995)
Boog e Elliot a caccia di amici (2006)
Doraemon: Nobita e gli eroi dello spazio (2015)
Dragon Ball Super: Broly – Il Film (2019)
Dragon Trainer (2010)
Dragon Trainer 2 (2014)
Fievel conquista il West (1991)
Fievel sbarca in America (1986)
Galline in fuga (2000)
Hotel Transilvania 3 (2018)
I Puffi 2 (2013)
I Pinguini di Madagascar (2014)
Jetson The Movie (1990)
I Puffi (2011)
Il Grinch (2018)
Il delfino (2009)
Il gatto con gli stivali (2011)
Il Principe d'Egitto (1998)
Il regno di Wuba (2015)
L'ape Maia (2014)
L'arca di Noè (2008)
La strada per El Dorado (2000)
Le avventure del topino Desperaux (2008)
Lorax – Il guardiano della foresta (2012)
Pets 2 (2019)
Piovono polpette (2009)
Piovono polpette 2 (2013)
Shrek (2001)
Sinbad (2003)
Spirit- Cavallo selvaggio (2002)
4 dinosauri a New York (1993)
Z la formica (1998)
Barbie e il cavallo leggendario (2013)
Barbie squadra speciale (2016)
Barbie nel mondo dei videogame (2017)
Barbie Mariposa e la principessa delle fate (2008)
Liv e Maddie (2013-2017)
Paw Patrol (2013-in corso)
Miraculous (2016-in corso)
Vampirina (2017-in corso)
Altri programmi d'intrattenimento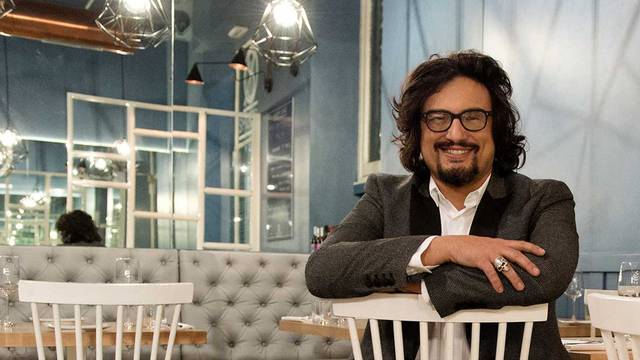 Moltissimi programmi di Sky sono disponibili, in video e on demand, anche su Now TV.
Alessandro Broghese: 4 ristoranti
Alessandro Borghese Kitchen Duel
Animali a corte
Animali da ricchi
Arredare con le Cyrus
Artisti del panettone
Case da milionari (LA, NY, San Francisco, Austalia)
Catfish: False identità
Cioccolato esagerato
Cirque du Soleil: O
Cose da ricchi: cibo
Cose da ricchi: hotel
Masterchef
Mix & Match
Spiando i reali
Stasera felicità – Alessandro Siani
Tokyo Madness
Un cucciolo in famiglia
Ville da sogno
Vita da ricchi
Dance – Perché balliamo
E poi c'è Cattelan
Fufforial
Game Heroes
Antonino Chef Academy
Italia's Got Talent
X Factor
Family Food Fight
Best Bakery
Ex on the beach
Geordie Shore
Ghosted
Malibu Surf
Matrimonio a prima vista
Tatuaggi da incubo
Teen Mom: Young and pregnant