Qualche mese fa il network americano AMC ha rilasciato il trailer ufficiale della nuova stagione di The Walking Dead (se ve lo siete persi, cliccate qui). Ormai l'attesa è sempre più breve, infatti il 22 ottobre gli abitanti di Alexandria, Kingdom e Hilltop faranno il loro ritorno. La rete televisiva h rilasciato i titoli e le (brevi) sinossi dei primi tre episodi dell'ottava stagione.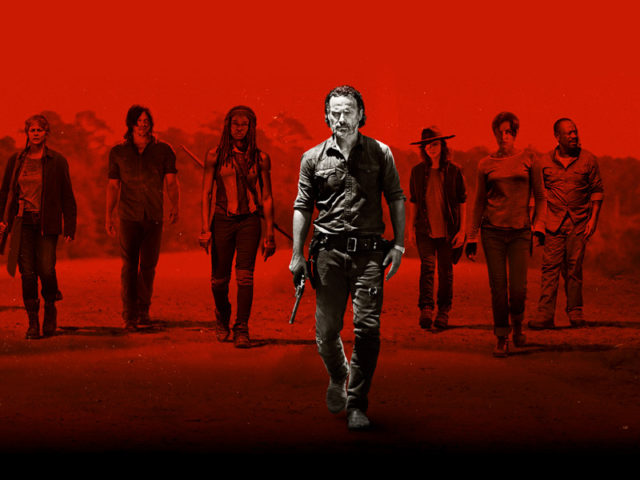 Il primo episodio, che avrà la durata di 67 minuti, si intitolerà Mercy:
Rick e il suo gruppo, insieme agli abitanti del Regno e di Hilltop, si sono alleati per combattere contro Negan e i Salvtori. 
Il secondo episodio avrà come titolo The Damned:
Il piano di Rick e i suoi alleati viene messo in atto. Mentre combatte, Rick incontra un volto famigliare.
Probabilmente i nostri amati personaggi riusciranno ad entrare nella sede dei Salvatori e il volto  che incontrerà Rick sarà quello di Eugene (Josh McDermitt) che, ricordiamo, per quasi tutta la metà della settima stagione aveva scelto di stare dalla parte del nemico. Come si potrebbe comportare Rick se saranno faccia a faccia?
Infine, il terzo episodio si intitolerà Monster:
Il conflitto con i Salvatori porta inaspettate conseguenze per i nostri eroi; la moralità risulta difficile in tempo di guerra.
Quale dei nostri personaggi preferiti andrà contro la propria moralità per cercare di vincere la guerra? Anticipazioni non ufficiali hanno rivelato che potrebbero essere Carol o Daryl ad entrare in contrasto con il loro leader e fare tutto il necessario per vincere.
Il creatore del fumetto da cui è tratta la Serie Tv, Robert Kirkman, ha annunciato che i nuovi episodi saranno pieni di azione e che gli spettatori dovranno aspettarsi la guerra contro Negan e i suoi uomini. In particolare nel primo episodio, che coinciderà con il centesimo episodio della Serie, la tensione sarà molto alta ed inizierà con il botto.
Ricordiamo che The Walking Dead tornerà sugli schermi americani il 22 ottobre 2017 e tutte le nostre domande troveranno risposta. Una cosa è certa: prepariamoci a vedere morire molti personaggi da noi amati!
Leggi anche – Le similitudini tra The Walking Dead e altre 5 Serie Tv