Dieci giorni ancora e finalmente anche The Vampire Diaries riprenderà. L'ottava ed ultima stagione sarà in onda dal 21 Ottobre sempre su The CW.
Mentre da una parte ancora si versano lacrime per la fine della serie e dall'altra si spera nel ritorno di Elena Gilbert con la riunione dei Delena, una delle attrici protagoniste di The Vampire Diaries svela il futuro del suo personaggio nell'imminente nuova stagione.
A prendere la parola in una recente intervista per The Mary Sue è Candice King, la Caroline Forbes amica dei fratelli Salvatore in Tvd.
All'attrice, neo mamma, è stato chiesto se in questa stagione conclusiva ci sarà un matrimonio Steroline a Giugno. La coppia, ovvero Caroline e Stefan, ha fatto impazzire i fan che sperano in un lieto fine per i due vampiri ricordando il colpo di fulmine della prima puntata.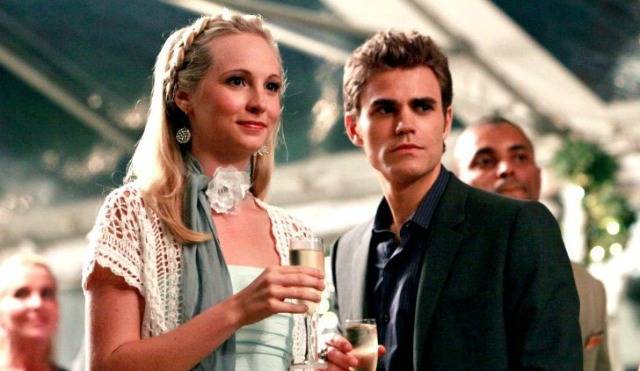 Infatti la King spiega: "Nell'episodio pilota, Caroline, dopo aver visto Stefan per la prima volta, dice di essersi innamorata e che ci sarà presto un matrimonio nel mese di giugno. Non so se ci sarà davvero un matrimonio a giugno e non so nemmeno se si sposeranno. Ma mi piace il fatto che questa idea sia nell'universo come una possibilità per questi due personaggi". Fiori d'arancio in vista dunque? Per il momento il futuro di Caroline è oscuro, ma sarà sicuramente un finale alla "vissero tutti felici e contenti".
Va aggiunto che il personaggio di Caroline è uno di quelli papabili, insieme ad Alaric e Matt, per un possibile trasloco a New Orleans, nella casa degli Originali. L'idea di Julie Plec, creatrice sia di The Vampire Diaries che di The Originals, è quella di dare alla quarta stagione della serie incentrata sulle vicende della famiglia Mikaelson un finale aperto, in modo che la The CW sia "costretta" a  rinnovarla ed a portarla avanti, magari con l'introduzione dei tre personaggi citati sopra di Mystic Falls.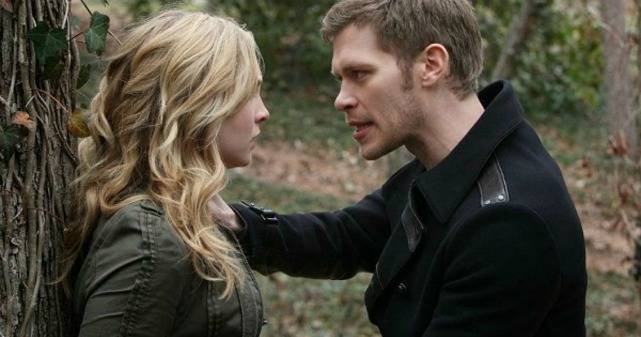 Caroline potrebbe quindi trasferirsi a New Orleans. Ma gli Steroline potrebbero avere dei grossi problemi con gli ex Klaroline: Klaus non farebbe di certo salti di gioia nel vedere la sua ex con il suo nuovo boyfriend, per di più nel suo regno. Caroline non vorrai far arrabbiare Klaus? Candice King infatti ha replicato: "Non credo che Caroline farà visita a New Orleans, ma mai dire mai".
Per ora da Mystic Falls e da New Orleans è tutto!