The Umbrella Academy, ispirata ai fumetti di Gerard Way (frontman dei My Chemical Romance) e Gabriel Ba, è stata rilasciata il 15 Febbraio di quest'anno su Netflix e non ha deluso le aspettative, tanto da essere stata considerata la "miglior serie digitale degli Stati Uniti" dall'azienda Parrot Analytics.
Di conseguenza, non è stata una sorpresa l'annuncio del rinnovo per una seconda stagione dopo neanche un mese dal rilascio, confermata da Netflix poco dopo con una didascalia che non lascia dubbi: "la disfunzione continua".
Nel corso dei mesi, al cast della prima stagione di The Umbrella Academy si sono uniti tre nuovi membri: Ritu Arya (famosa per Humans), Yusuf Gatewood (noto per The Originals e Good Omens) e Marin Ireland (conosciuta principalmente per Sneaky Pete e Homeland).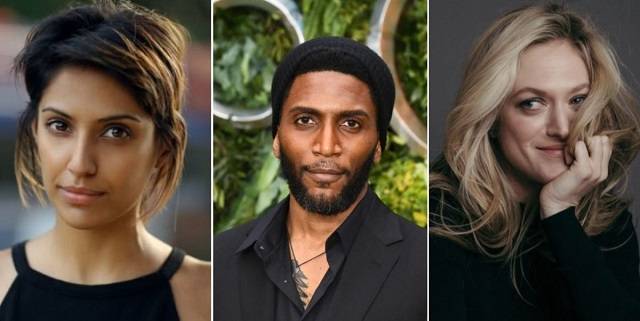 È stato già reso noto che i personaggi da loro interpretati non fanno parte del fumetto.
Ritu Arya vestirà i panni di Lila, un camaleonte brillante o clinicamente pazzo a seconda delle situazioni. Imprevedibile, maliziosa e sarcastica, dotata di un contorto senso dell'umorismo.
Yusuf Gatewood sarà Raymond, un intelligente leader nato, sicuro di sé e senza nulla da dimostrare a nessuno. È caloroso, appassionato e ha la capacità innata di disarmare con uno sguardo. Un marito devoto, il tipo di ragazzo che tutti vogliono conoscere.
Marin Ireland interpreterà Sissy, una mamma del Texas senza paura, che si è sposata giovane per le ragioni sbagliate. Ancora alle prime armi, desiderosa di riscoprire ciò che la vita e l'amore hanno da offrire.
La data di uscita della seconda stagione non è ancora stata rilasciata, ma, tenendo conto del fatto che le riprese si sono concluse a fine Novembre (secondo un post di Instagram di Tom Hopper), non è da escludere che la serie possa sbarcare su Netflix a inizio anno (2020), proprio come per la prima stagione.
Inoltre, qualche tempo fa lo showrunner Steve Blackman ha condiviso un indizio importante tramite l'account Instagram della serie, ovvero quello che sembra essere lo script del primo episodio. Il titolo sarebbe "Right Back Where We Started", che implicherebbe il fatto che la stagione riprenderà proprio da dove siamo partiti.
La prima stagione è un adattamento del primo volume del fumetto, Apocalypse Suite, con un accenno al secondo, Dallas (come anche dichiarato da Gerard Way). Ci si aspetta quindi che la seconda stagione includerà Dallas e il terzo volume, Hotel Oblivion.
Non siamo gli unici a non vedere l'ora di scoprire cosa succederà. Robert Sheehan (che interpreta Numero 4) ha detto di apprezzare la natura trasformativa di Klaus e che ne vedremo di più nella prossima stagione:
Sta costantemente emergendo in questo nuovo io. È come una farfalla che rifiuta di lasciare il bozzolo, o che continua a rientrarci. Adoro vedere Klaus riformarsi come qualcos'altro, completamente differente. Se tutto va bene, se le voci sono credibili, è dove siamo diretti. Penso che lui sia in uno stato di costante cambiamento ed è eccitante per me.
Ellen Page (che interpreta Numero 7) ha dichiarato:
Per me, sarà così interessante esplorare Vanya. Nella prossima stagione sarà una Vanya 2.0 – meno repressa e tutto ciò che ne consegue, nel bene e nel male.