The Umbrella Academy è sicuramente uno dei prodotti originali Netflix più discussi del momento. La serie è stata ideata da Steve Blackman con una stagione composta da un totale di dieci episodi. La storia dei fratelli Hargreeves ha saputo appassionare e coinvolgere i fan che fin da subito si sono fatti conquistare da personaggi profondamente caratterizzati, come Klaus e Numero 5. Tra teorie (noi ne abbiamo trovata una davvero interessante. Per leggerla cliccate qui) e recensioni, l'attesa per la prossima stagione aumenta sempre di più. Fortunatamente, o sfortunatamente, dipende sempre dai punti di vista, The Umbrella Academy è ispirata ai fumetti scritti da Gerard Way, ossia l'ex cantante del gruppo My Chemical Romance, risalenti come prima edizione al 2007.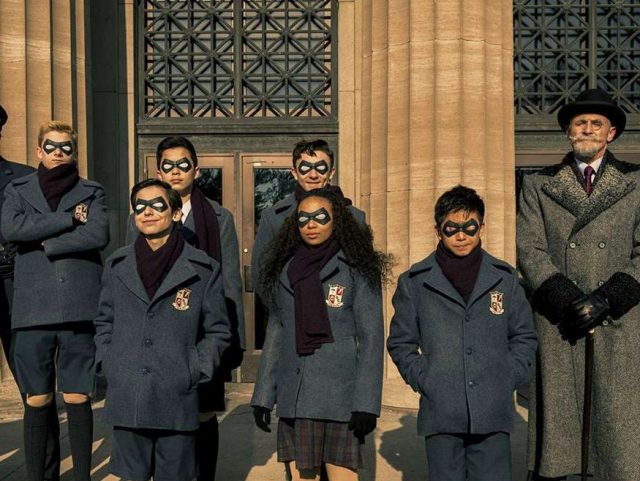 Nonostante la serie presenti varie differenze rispetto alla linea portata avanti nei fumetti, questo non esclude che possano esserci collegamenti più marcati nella seconda stagione.
Pertanto, in attesa di vedere questi improbabili supereroi nuovamente in azione, nessuno ci vieta di passare in rassegna i possibili eventi che potrebbero accadere nella futura stagione, stando sempre ai fumetti.
ATTENZIONE: SPOILER PER CHI NON HA VISTO L'ULTIMA PUNTATA DI THE UMBRELLA ACADEMY
Tra i vari percorsi, ne abbiamo individuati 8 in particolare:
1) Numero 5 ucciderà JFK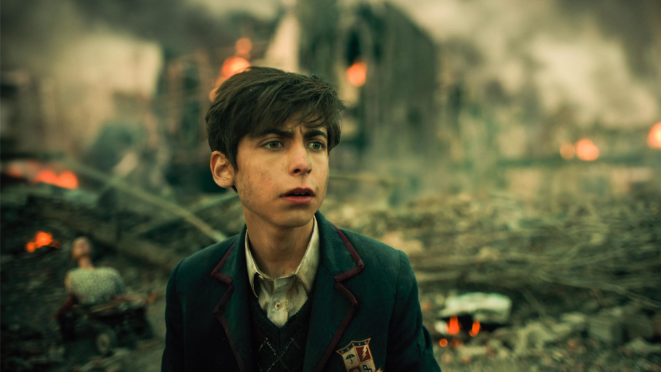 Il personaggio di Numero 5 è estremamente complesso e ricco di sfaccettature. Queste caratteristiche derivano quasi sicuramente dall'alone di mistero che circonda tutta la sua vita passata nella quale ha lavorato per la Commissione, di cui sappiamo pochissimo. Ciò che viene mostrato è che prima di ritornare al tempo della storia, il personaggio doveva completare un incarico molto rilevante: l'assassinio del Presidente Kennedy. Prima di farlo, però, riesce a teletrasportarsi nel passato ritornando nel suo corpo da ragazzo e dando inizia alle varie vicende come le conosciamo.
Per tutta la durata della serie, Numero 5 si è mostrato un passo avanti rispetto alla Commissione, ma nei fumetti quest'ultima forza il ragazzo a completare l'incarico.
Anzi, arruola tutti i fratelli per dare alla storia l'ordine cronologico corretto. Sarà interessante vedere se la serie deciderà di rispettare il fumetto sotto questo aspetto, permettendoci di giocare con le varie dimensioni temporali e cambiamenti storici nel caso in cui JFK non fosse morto.