Il produttore e regista Ryan Murphy si ricongiungerà con l'attrice, musa e collaboratrice, Jessica Lange per il suo prossimo progetto su Netflix: stiamo parlando di The Politician. L'attrice sarà la protagonista della serie televisiva insieme con Ben Platt, conosciuto principalmente per Dear Evan Hanson, opera di Broadway.
Lange è l'ultima ad aggiungersi a un cast dove spuntano nomi conosciuti e ben apprezzati dal pubblico. Ci saranno infatti: Gwyneth Paltrow, Dylan McDermott, January Jones, Zoey Deutch, Laura Dreyfuss, Lucy Boynton e Rahne Jones.
Attualmente non si hanno molti dettagli sulla serie televisiva, né sul personaggio della Lange. Quanto è stato rivelato da Netflix è che il personaggio dell'attrice ruoterà intorno a quello interpretato da Platt, Payton, un facoltoso di Santa Barbara con la volontà di entrare in politica.
Ogni stagione di The Politician si concentrerà appunto sull'ascesa politica di Payton, una sorta di serie antologica come American Horror Story. Inoltre, il primo episodio verrà diretto da Ryan Murphy. Il pilot è stato descritto come "un'ora di commedia con argomenti sociali".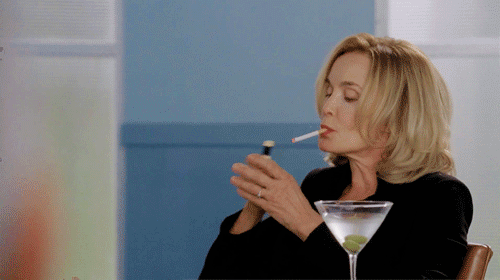 The Politician era stata contesa da Netflix, Hulu e Amazon: dopo una guerra fra le tre emittenti, Netflix ne è uscita vincitrice.
La serie televisiva vedrà, insieme a Ryan Murphy, altri due collaboratori di lunga data del produttore: Brad Falchuk e Ian Brennan. Oltre a ciò, l'emittente streaming ha già ordinato ben due stagioni dello show.
Questa serie televisiva fa parte di un accordo fra Murphy e Netflix di cinque anni, il quale vede un'altra serie dal genere antologico in progetto, intitolato Consent, il quale si baserebbe sul movimento #MeToo.
Sembrerebbe dunque che il famoso produttore voglia ritornare un po' alle origini, ai tempi di Nip/Tuck: una commedia dalle tinte dark.
Pensate che The Politician potrebbe essere un nuovo successo di Murphy?