"Questo matrimonio non s'ha da fare, né domani, né mai". Se Hayley ed Elijah fossero nel mondo dei Promessi Sposi molto probabilmente qualcuno direbbe loro questa frase. Per loro fortuna Hayley ed Elijah non dovranno fare i conti con i Bravi o Don Abbondio, ma a New Orleans la realtà dei fatti non è, poi, così tanto differente. Chi segue The Originals può confermare.
Nonostante l'ambientazione sia completamente diversa da quella del romanzo di Manzoni e ancora non c'è un matrimonio da celebrare, la storia d'amore tra la piccola lupa Hayley ed il vampiro originale Elijah è la medesima e verrà messa a dura prova nella quarta stagione di The Originals.
Dopo i mille ostacoli che si sono frapposti fra loro e dopo la morte di Jackson, i due si avvicineranno sempre di più nel corso della prossima season di The Originals; il loro rapporto si farà più intenso e più vero. Ma, un ma nelle storie d'amore è d'obbligo purtroppo, il loro amore potrebbe portare uno dei due verso un destino crudele e pericoloso. Per gli Haylijah non è ancora tempo di cantare vittoria.
"Queste sono due persone che chiaramente si amano, anche se sono in una situazione davvero complicata. Elijah è un vampiro di mille anni con un senso di onore e dignità, tuttavia è capace di compiere cose indicibili. Hayley, nonostante sia un ibrido, ha vissuto solo una vita da mortale, e ha valori e un'etica che si avvicinano a quelli di un essere umano. Quando la loro famiglia è messa a rischio, queste due persone faranno tutto quello che possono pur di proteggersi a vicenda. E scopriremo quale prezzo dovranno pagare per il loro amore" anticipa il produttore esecutivo Michael Narducci.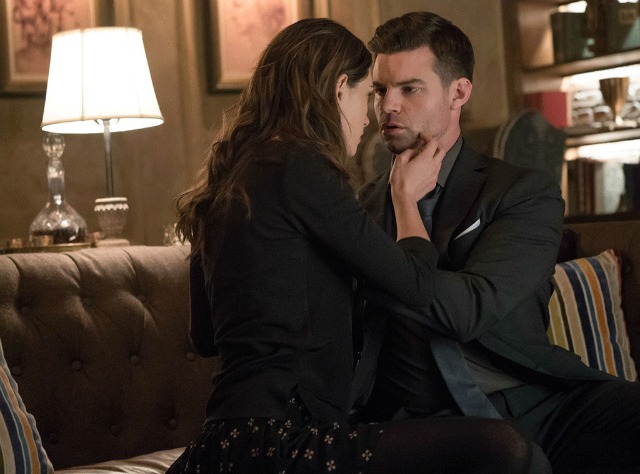 Nella quarta stagione che ritornerà sugli schermi della The CW il 17 marzo, Hayley sarà impegnata, con la figlia Hope, nella ricerca di una cura per salvare i fratelli Mikealson, Elijah incluso.
Una volta trovato il rimedio per curare gli Originali, Hayley riuscirà ad abbracciare Elijah o dovrà sfoderare gli artigli per difendere il proprio amore?