Scaldino i motori i fan storici di The O.C.!
In una recente intervista a Entertainment Tonight Adam Brody ha aperto più di uno spiraglio per un suo possibile ritorno. Come ricorderanno bene le seguaci più incallite del tenebroso attore, Brody ricopriva la parte di Seth Cohen di The O.C., ragazzo dotato dal grande sarcasmo e da una certa (intrigante) goffaggine. Stando alle sue parole:
"Per la giusta cifra farei anche Blue's Clues [nota trasmissione per bambini andata in onda fino al 2006, N.d.R]".
 Una risposta chiaramente ironica ma che può essere letta come un segnale del tutto positivo. La possibilità di un revival era già stata paventata nei mesi scorsi e aveva trovato riscontri positivi nella schiera di aficionados. La bella Rachel Bilson interprete di Summer nella Serie Tv si era mostrata possibilista, affermando:
"Sono sempre aperta alle idee anche se non so come sarebbe ora, con i personaggi invecchiati. Una volta andavamo in skateboard sul pontile, non so cosa potrebbero fare ora a trent'anni. Ma sarebbe bello rivedere tutti ancora".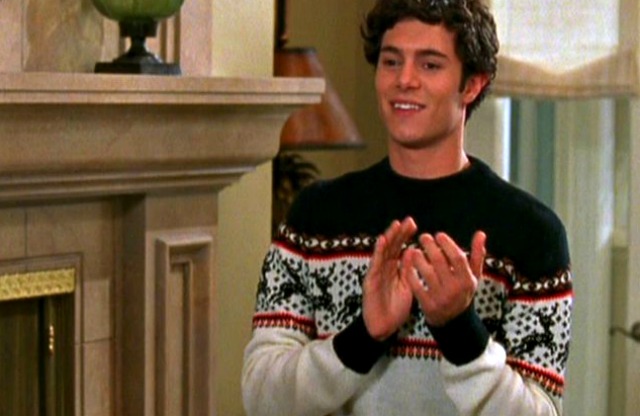 Di certo un legame particolare si era instaurato tra tutti i membri del set di The O.C. tanto che a distanza di anni si sono mantenuti in ottimi rapporti. Dopo le fortune di The O.C. la Bilson ha ricoperto vari ruoli nel mondo dello spettacolo ed è stata protagonista anche di una Serie Tv, Hart of Dixie, andata in onda fino al 27 marzo 2015. Lo stesso Adam Brody riveste un ruolo di primo piano nella Serie Tv StartUp che lo vede nel ruolo di Nick Talman, un ragazzo col sogno di lanciare un software rivoluzionario per una moneta digitale.
Insomma, al momento il revival di The O.C. è soltanto un'idea, visti gli impegni degli interpreti. A frapporsi al sogno di tanti (ormai ex) adolescenti forse anche le parole di Mischa Barton che nella Serie interpretava Marissa Cooper e che si è mostrata infastidita per essere ricordata solo per quel ruolo. Se la Serie dovesse però riprendere da dove si era interrotta la sua presenza (come ricorderanno bene i fan) non sarebbe affatto necessaria.
Insomma: la speranza è l'ultima a morire!