Mentre The Handmaid's Tale si prepara a tornare su Hulu ad aprile con la seconda stagione, ai fan possono gioire con queste foto inedite. Hulu ha un grande progetto per le mani la Serie Tv è diventata un successo tanto da essere stata rinnovata dopo una settimana dal debutto. Nel 2017 durante gli Emmy Awards ha vinto un premio per Outstanding Drama Series (gareggiando contro show come Stranger Things e Westworld) e uno come attrice protagonista in una serie drammatica per Elizabeth Moss. Invece, la settimana scorsa durante i Golden Globe ha portato a casa la statuetta per migliore Serie Tv drammatica (in competizione con Game of Thrones e The Crown) e un'altra statuetta per la migliore attrice in una Serie Tv drammatica per Elizabeth Moss.
Parlando con EW, lo showrunner Bruce Miller ha rivelato che The Handmaid's Tale inizierà a esplorare le vite di coloro che sono fuggiti da Gilead e le sfide che dovranno affrontare. Ma Miller ha anche riconosciuto che è quasi diventata una sorta di sfida superare quanto fatto con la prima stagione. Lo showrunner ha dichiarato:
Ti senti quasi intimidito. Ma a un certo punto, non puoi passare tutto il tuo tempo a indovinare cose. Invece, devi solo ricordare di provare a raccontare una bella storia.
Ed quello che ha fatto innamorare i fan di questa Serie Tv, ma la EW oltre all'intervista ne ha approfittato anche per pubbblicare delle nuove e sanguinolenti foto della seconda stagione, vediamole insieme.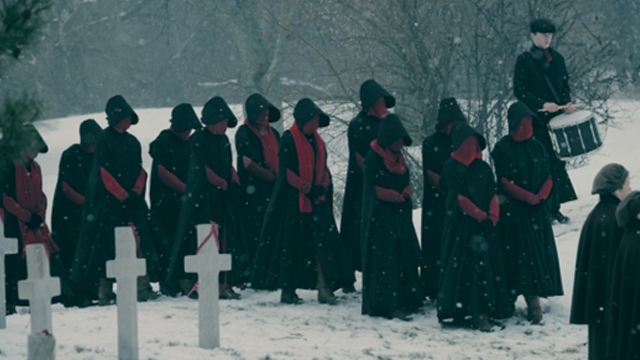 Margaret Atwood, autrice del romanzo su cui si basano i fatti della Serie Tv è , inoltre, una consulente ed è difficile vederlo allontanarsi troppo dalla sua visione. La rilevanza della Serie Tv nel panorama odierno, non è stata presa sottogamba. Un futuro distopico per le donne potrebbe non essere proprio dietro l'angolo. Ma i maltrattamenti sulle donne sono molto comuni oggi. Vedendo come questi problemi si stanno estendendo nel 2018, The Handmaid's Tale è un grande progetto per esplorare problemi simili in un ambiente drammatizzato.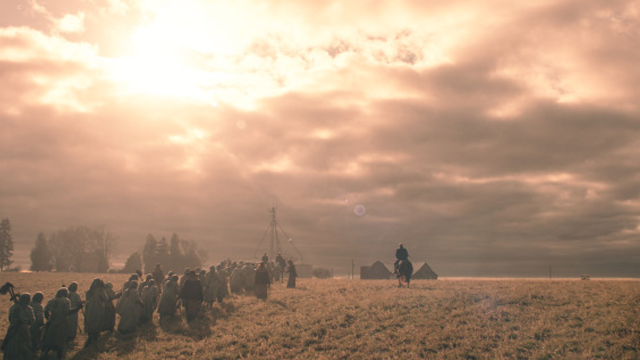 La seconda stagione di The Handmaid's Tale arriverà in aprile!