# #
The Flash da il via alle riprese per la quarta stagione! Le vacanze per il nostro velocista giungono al termine ed è già tempo di tornare a combattere il crimine a Central City. Maggio si è portato con se tutti i finali di stagione, tra cui quello della terza stagione di The Flash.
# #
E' vero siamo rimasti delusi alla fine (la sottoscritta più di di tutti), l'estate è alle porte e in attesa del Comic Con di San Diego usufruiamo di queste piccole anticipazioni sulla quarta stagione di The Flash. Come vi avevamo annunciato qui nella nuova stagione arriverà un nuovo cattivo e questa volta non sarà un velocista.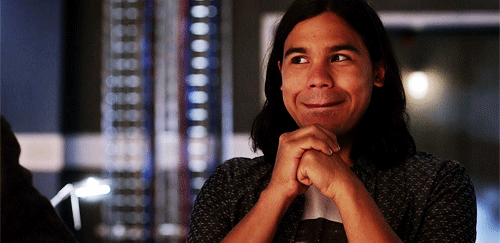 # #
Inoltre, oltre la sinossi ufficiale che vi riportiamo sotto, The CW ha rilasciato anche il titolo del primo episodio che si intitolerà: The Flash Reborn ed andrà in onda il 10 ottobre. I fan più nerd ricorderanno l'arco narrativo dei fumetti di The Flash: Rebirth di Geoff Johns, da cui gli autori della serie potrebbero trarre ispirazione (non sarebbe la prima volta visto il Flashpoint).
Intanto ecco a voi la sinossi:
"Nessuno dovrebbe mai incontrare la versione malvagia di sè per colpa di un viaggio nel tempo, ma a Barry Allen è successo, mentre cercava di salvare la sua fidanzata Iris da Savitar. La sua vittoria ha avuto vita breve: una forza della velocità superiore ha sconvolto Central City, costringendo Barry al sacrificio più grande, il proprio. Ora che l'uomo più veloce del mondo è in trappola in un'energia extra-dimensionale, e che un nuovo pericolo si nasconde nell'ombra, toccherà al team Flash liberare Barry da quell'inferno".
Barry riuscirà a liberarsi dalla Speed Force già alla prima puntata? Come se la caverà Iris al comando della squadra? Wally reggerà il peso delle responsabilità lasciate da Barry?
Lo scopriremo il 10 ottobre.
LEGGI ANCHE – The Flash 5 cose che non funzionano più