Le abilità sociali di Sheldon Cooper di The Big Bang Theory sono state al centro di molte speculazioni sui 12 anni dello show. Molti spettatori si sono chiesti se il personaggio, interpretato da Jim Parsons, sia affetto da autismo o da un disturbo ossessivo-compulsivo (OCD), tuttavia una diagnosi non è mai stata e mai verrà data – e per buone ragioni. Metro.co.uk ha incontrato uno dei produttori esecutivi della sitcom, Eric Kaplan, per comprendere meglio l'importanza del motivo per cui Sheldon ha l'abitudine di bussare alle porte tre volte:
"C'è sicuramente un modo di parlare degli esseri umani che soffrono di qualche patologia, ma sento che una sitcom è un modo diverso di parlare degli esseri umani, è una storia quindi non direi mai perché la gente fa questo".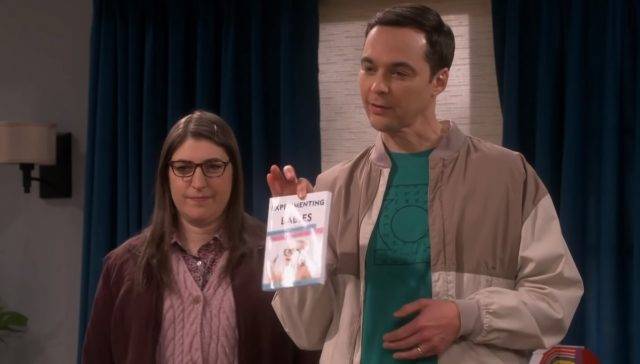 "Beh, immagino che avesse un disturbo antisociale di personalità. Sono esseri umani e si comportano in modi diversi e hanno diversi tipi di sentimenti, ma lo stiamo facendo a modo nostro". Eric ha continuato: "Detesto mettere mettere le etichette sulle persone". The Big Bang Theory ha continuato ad avere successo sui palinsesti perché uno dei principali punti di forza è l'assenza di etichette. Anche Mayim Bialik, che interpreta Amy, ha parlato di questo argomento lo scorso anno:
"Il nostro spettacolo riguarda le relazioni e le persone. Certo, Sheldon infastidisce le persone. Certo, ci sono cose che tutti vorremmo poter cambiare sugli altri. Ma quando si tratta di questo, il nostro spettacolo riguarda le persone che vivono con gli altri nell'accettazione di chi sono e nonostante i loro "difetti"".
Questa sarà l'eredità che lascerà The Big Bang Theory nei nostri cuori: un piccolo insegnamento che per 12 anni e 12 stagioni produttori e cast hanno portato avanti. Inutile dire che questa serie ci mancherà moltissimo!