Siamo giunti alla fine ragazzi. Sapevamo che questo giorno sarebbe arrivato prima ancora che venisse mandata in onda la dodicesima stagione di The Big Bang Theory. Il 16 maggio andrà in onda in onda il finale della sitcom più amata dal mondo.
Cosa sappiamo di questo finale di The Big Bang Theory?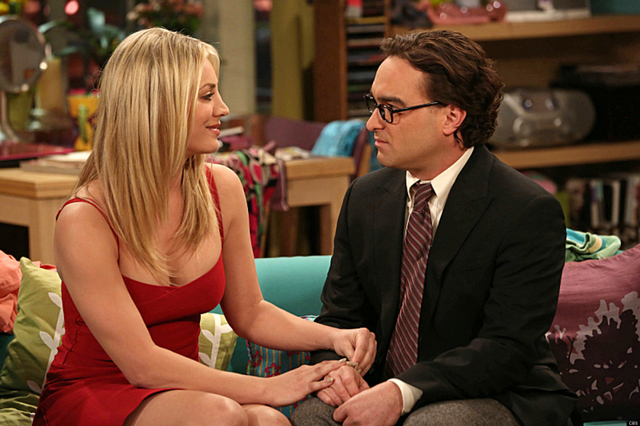 Praticamente poco e niente. Sappiamo che Penny e Leonard sono davanti a un bivio e le ultime puntate ci diranno se avranno un bambino; sappiamo che Howard e Bernadette potrebbero trasferirsi; ma la cosa che più ci inquieta è che fino a poche settimane fa il creatore della serie aveva dichiarato di non aver ancora scritto l'episodio finale. Parlando con Metro UK, Kaplan ha spiegato:
Sto tentando di affrontarlo con molta cura perché ci sono molte persone per le quali questo spettacolo è emotivamente importante. Ci sono persone che si vedono nei personaggi e vedono i loro familiari in loro. Se le persone hanno investito emotivamente in noi, vogliamo trattarlo con la cura e il rispetto che merita. E dovrebbe essere divertente, aggiunge una cosa in più. È una sfida, ma è una bella sfida. Penso che possiamo farcela. È divertente, penso a quello che è un finale emotivamente soddisfacente e penso che sia una combinazione di esso dovrebbe essere sorprendente, ma anche 'giusto'. Quando vedi un film o leggi un libro in cui il finale sembra davvero soddisfacente dal punto di vista emotivo, pensi "Oh, non pensavo che quei personaggi lo avrebbero fatto ma, a posteriori, non avrebbero potuto fare nient'altro.
L'episodio che andrà in onda il 16 maggio durerà un'ora intera, ciò significa che avremo solo 60 minuti per salutare i nostri sei protagonisti. Il triste giorno sta per arrivare!