The Big Bang Theory è una delle serie tv comiche più di successo in tutto il mondo. Le storie di Leonard, Sheldon, Raj e Howard, insieme a Amy, Penny e Bernadette, ci hanno fatto ridere per dodici stagioni. La serie si è conclusa nel 2019, ma l'universo sta continuando con Young Sheldon, serie spinoff iniziata nel 2017 e focalizzata sul personaggio simbolo della serie madre, Sheldon Cooper.
In Young Sheldon vediamo personaggi della vita di Sheldon in Texas: alcuni sono apparsi nella serie madre (come Mary, la mamma di Sheldon), altri no. Nella prima puntata della quarta stagione ritroviamo un personaggio principale di The Big Bang Theory.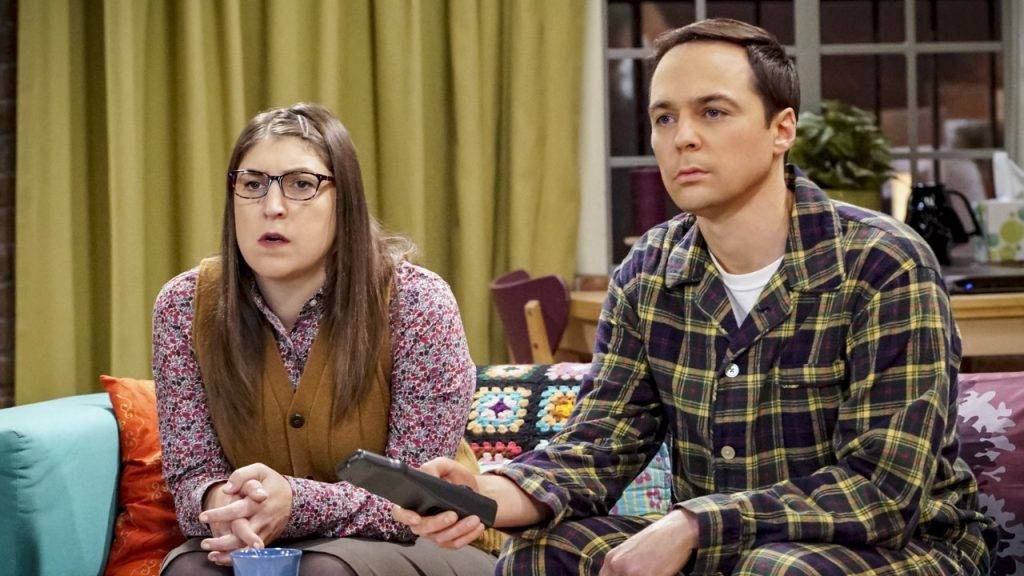 The Big Bang Theory: la voce di Amy e… il nome del figlio di Amy e Sheldon!
Introdotta alla fine della terza stagione, Amy diventa un personaggio principale nelle sitcom all'inizio della quarta stagione. Alla fine lei e Sheldon si sposano nell'undicesima stagione e insieme vincono il premio Nobel per la Fisica nella dodicesima stagione. La loro vita continua anche dopo la fine delle vicende di cui siamo stati spettatori, e ne scopriamo un pezzettino proprio in Young Sheldon.
Amy (interpretata da Mayim Bialik) fa un cameo nella serie spinoff. Nel primo episodio della quarta stagione, intitolato Graduation, il giovane Sheldon si diploma, così può iniziare il college. Durante la festa in famiglia dopo la cerimonia sua e quella della sorella Missy, la voce narrante dello Sheldon adulto (Jim Parsons) ricorda l'altra miglior festa di diploma della sua vita: quella del figlio.
Sì, avete letto bene: Amy e Sheldon avranno un figlio, che chiameranno Leonard. Ma non in onore di Leonard Hofstadter, l'amico e coinquilino che per anni ha sopportato le stranezze di Sheldon, ma in onore di Leonard Nimoy, uno degli idoli di Sheldon.
La scena è stata rilasciata in una clip sui social ufficiali della serie madre:
Sheldon: "In effetti è stata la migliore festa di diploma a cui io sia mai stato. Fino a quella che abbiamo organizzato per mio figlio, Leonard Cooper. Volevo che il suo nome fosse Leonard Nimoy Cooper, ma Amy non mi ha lasciato."

Amy: "Sii felice che ti abbia lasciato chiamarlo Leonard!"

Sheldon: "Ok, ok!"
Che ne pensate di questa piccola reunion? E del fatto che Sheldon Cooper – proprio quel Sheldon Cooper – avrà un figlio?