Vi siete persi la notizia sul finale di The Big Bang Theory o le nuove foto dal set di Game of Thrones? Sapete della nuova estensione di Chrome per Netflix o non avete ancora visto il nuovo trailer di The Handmaid's Tale?
Potete trovare tutto questo e molto di più, in queste 7 notizie che vi svolteranno la giornata.
THE BIG BANG THEORY: ANNUNCIATA LA STRUTTURA DEL FINALE DI SERIE
The Big Bang Theory è giunta ormai alla conclusione ma ci sta ancora riservando qualche sorpresa.
Kunal Nayyar, l'attore che interpreta Raj, ha dichiarato in precedenza che "Il finale della serie sarà dolceamaro", ma questa settimana il creatore di The Big Bang Theory, Chuck Lorre, ha rivelato un dettaglio un po' più tecnico ma decisamente interessante:
[Il finale] Sarà di un'ora e sono due episodi che si collegheranno. Quindi si, saranno due episodi separati che andranno in onda nella stessa serata e che avranno un tratto comune.
Ci attende un maxi episodio per concludere in bellezza The Big Bang Theory, una serie che ci ha accompagnato per ben 12 anni (potete trovare qui maggiori informazioni).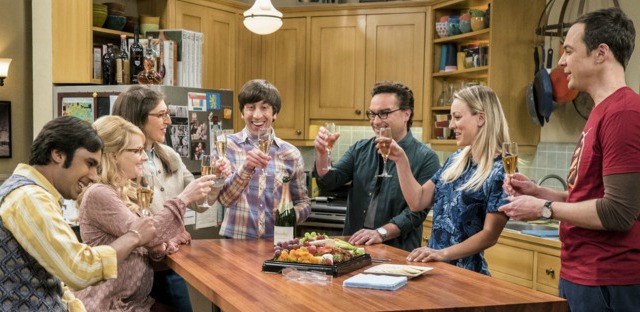 GAME OF THRONES: RILASCIATE LE PRIME IMMAGINI DELL'ULTIMA STAGIONE
Le prime immagini rilasciate per l'ottava stagione di Game of Thrones svelano molto poco di quanto ci aspetta il 14 aprile.
Le foto ritraggono infatti solamente i protagonisti dello show e, tranne Jon e Daenerys, tutti sono soli nell'immagine. Di seguito potrete trovare le foto che abbiamo accorpato per voi (potete trovare qui maggiori informazioni).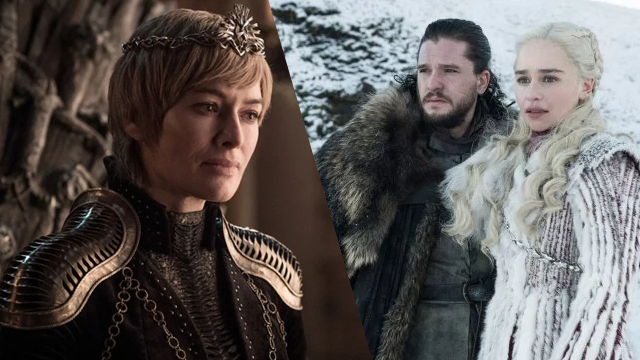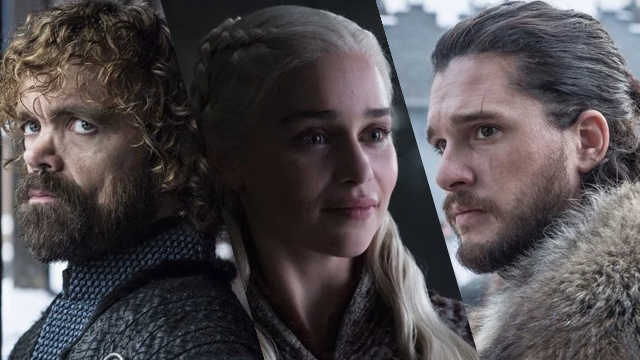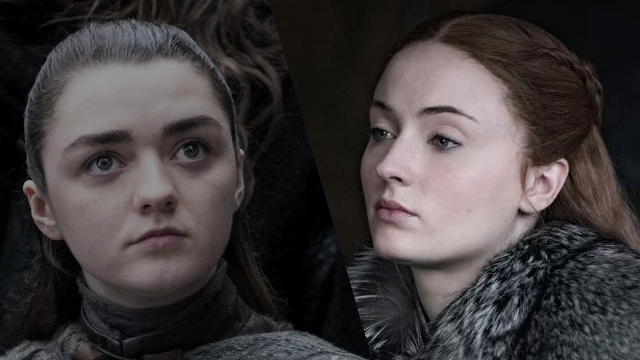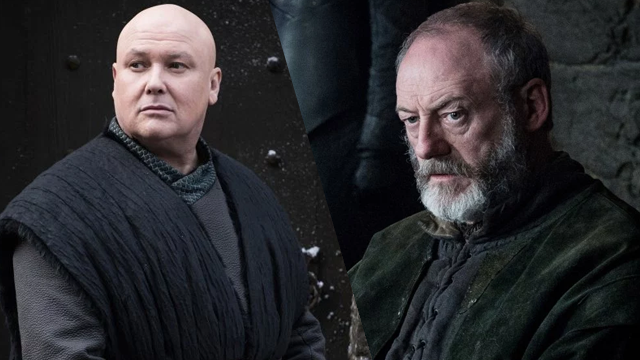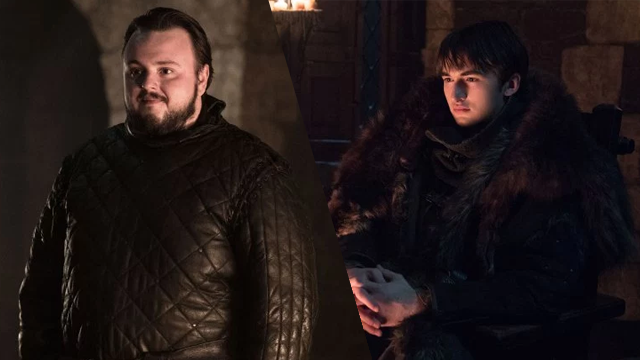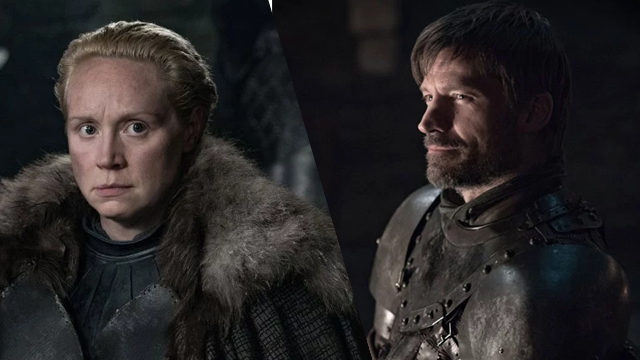 THE HANDMAID'S TALE: PUBBLICATO IL TRAILER DELLA TERZA STAGIONE
Il trailer di The Handmaid's Tale, rilasciato questa settimana da Hulu, è una vera e propria chiamata alle armi.
Reinterpretando uno spot della campagna elettorale del presidente Ronald Reagan del 1984, noto come "Morning in America", il trailer ci mostra  una serie di donne che si preparano per il lavoro.
Il trailer che inizia con l'atmosfera ottimistica di una campagna elettorale, sul finale ci mostra molto di più di quello che ci aspetta nella terza stagione (potete trovare qui maggiori informazioni).
MODERN FAMILY: ARRIVATO A SORPRESA IL RINNOVO PER UN ULTIMA STAGIONE
Sembrava che la decima stagione dovesse essere anche l'ultima per Modern Family e invece siamo stati piacevolmente stupiti.
La serie è rinnovata per un undicesima stagione che sarà anche quella conclusiva. I creatori hanno dichiarato di non sapere se sarà una stagione intera, composta da 22 episodi, o più breve, la decisione è ancora in corso d'opera (potete trovare qui maggiori informazioni).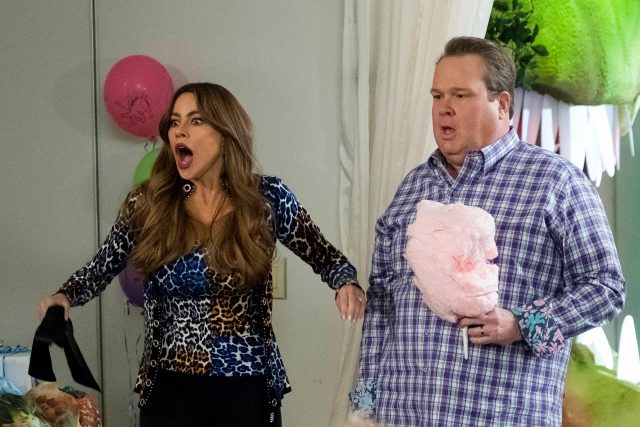 RILASCIATI DUE NUOVI TRAILER DE IL NOME DELLA ROSA
Questa settimana, in occasione del Festival di Sanremo, è andato in onda il trailer de Il Nome della Rosa.
La serie debutterà su RAI 1 questa primavera, in una data non ancora specificata, ma il 5 marzo verrà trasmessa in anteprima sull'emittente francese OCS, che in questi giorni ha rilasciato un ulteriore trailer (potete trovare qui maggiori informazioni).
I SIMPSON: LA SERIE ANIMATA È STATA RINNOVATA PER ALTRE DUE STAGIONI
Lunga vita ai Simpson!
La notizia è fresca di questi giorni, la famiglia animata più longeva della tv tornerà per altre due stagioni. Con questo rinnovo i Simpson si portano a casa la stagione 31 e 32, avvicinandosi moltissimo al traguardo dei 700 episodi (potete trovare qui maggiori informazioni).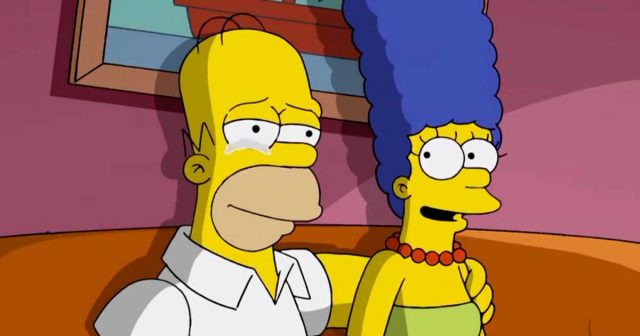 GOOGLE CHROME HA CREATO UNA NUOVA ESTENSIONE PER NETFLIX
Google ha creato un estensione per Chrome chiamata Netflix Extended, che permette di aggiungere ulteriori funzioni per la visione direttamente da tastiera.
Oltre a quelle predefinite da Netflix andranno ad aggiungersi:
– Tasto N per andare al prossimo episodio;
– Tasto B per andare all'episodio precedente;
– Tasto Esc per tornare al alla schermata iniziale del servizio, mantenendo selezionato il film o la serie che si stava guardando;
– Tasto R (random) per attivare la riproduzione casuale di serie o film.
Troverete qui maggiori informazioni.