Sembra che il 2017 sarà l'anno del debutto televisivo di niente meno che Paris Jackson, la bellissima ed intraprendente figlia del compianto re del pop Michael Jackson. La giovane -ha appena diciotto anni- è stata scelta da Lee Daniels, regista che grazie alla sua performance in Precious ottenne una nomination agli Oscar, per far parte della sua nuovissima serie TV, Star.
Daniels, che ha anche firmato The Butler – un maggiordomo alla casa bianca e prodotto Monster's Ball- L'ombra della vita, ha scelto Paris per interpretare un'importante personalità nel campo dei social media ed esperta di moda che darà filo da torcere alle tre protagoniste della serie: Star (interpretata da Jude Demorest), Alexandra (Ryan Destiny) e Simone (Brittany O'Grady). Tre cantanti in erba alla ricerca del successo nel mondo della musica.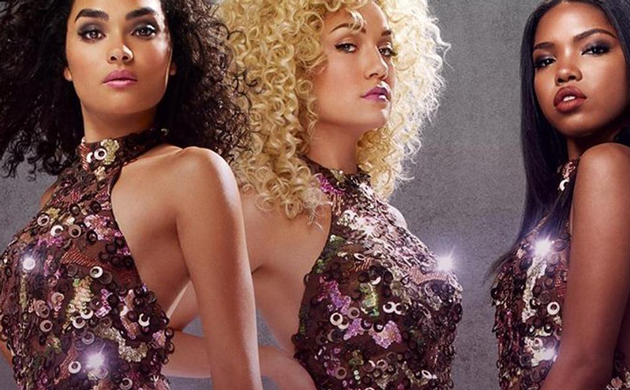 Lo show ha debuttato sul canale Fox negli Stati Uniti lo scorso 14 dicembre 2016 e i titoli dei primi otto episodi saranno: il Pilot, The Devil you know, Next of kin, Code of silence, New Voices, Infamous, Black Whenever I go e Mama's Boy.
Nel cast appaiono anche Queen Latifah nel ruolo di Carlotta Brown e Benjamin Bratt (Law & Order) nei panni di Jahil Rivera. Queen è la creatrice e la conduttrice di un talk show, The Queen Latifah Show, ed è conosciuta anche sul grande schermo, con una candidatura al premio Oscar come miglior attrice non protagonista in Chicago nel 2002.
Ovviamente per quanto riguarda questa nuova serie TV tutti i riflettori saranno puntati sulla giovane Paris Jackson Insomma: avrà lo stesso talento del padre?
La ragazza si è già fatta conoscere dal grande pubblico in un'intervista recente alla rivista Rolling Stone, in cui ha rotto il silenzio riguardo alla morte del padre che ha segnato la sua infanzia; a quanto dice la giovane, Michael temeva di essere assassinato…